Some Key Looks from London Fashion Week Men's 2020
A new decade of menswear kicked off during London Fashion Week Men's for Fall/Winter 2020. The 2010s were clearly the time the menswear bubble burst — the global domination of streetwear, the dismantling and reconstruction of the suit, and the transformation of Virgil Abloh from friend of Kanye West to aesthetic demigod and beyond, all contributed to the new menswear renaissance. Who would have thought that men's fashion would temporarily abandon the suit for more lax and androgynous fits? And more importantly, how can this momentum continue through the '20s? As a new fashion cycle begins, we highlight some key looks that were presented in London and what they might indicate for the new decade.
Feng Chen Wang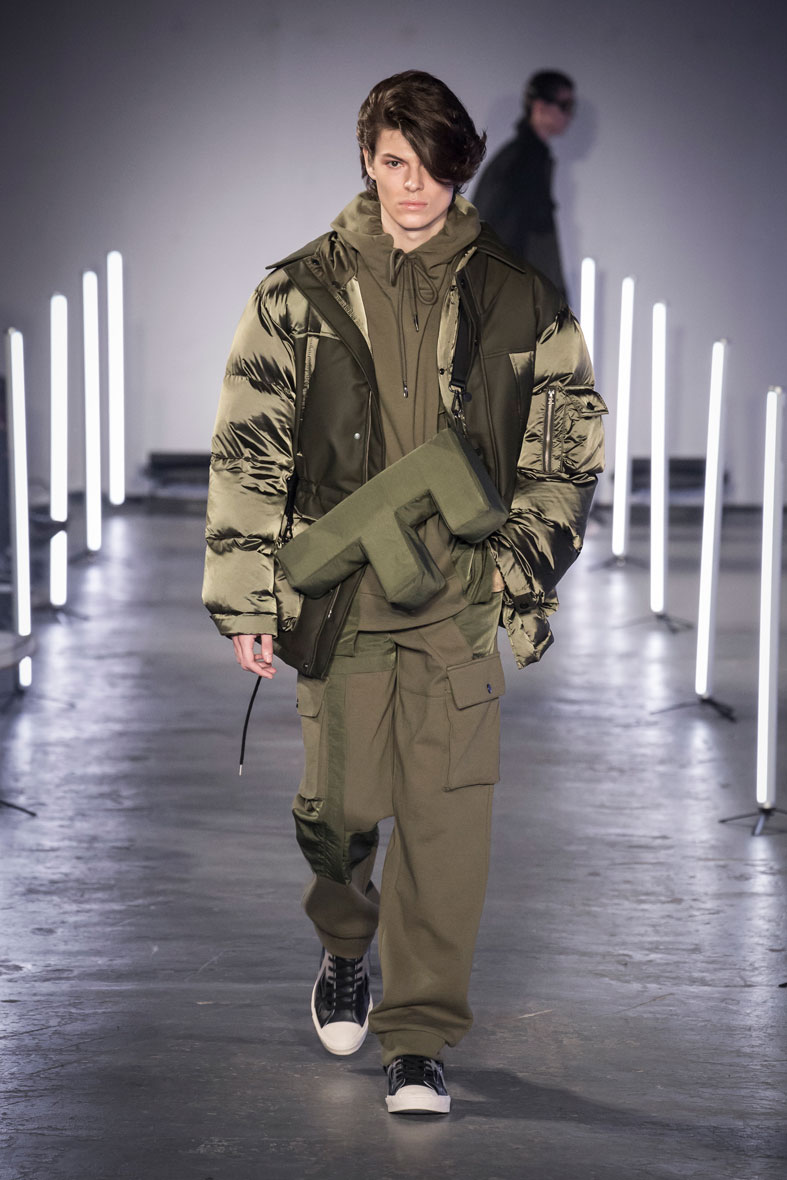 A rising NYFW presence, Feng Chen Wang opted to debut its newest collection in the UK and show how classic men's silhouettes — in this case, a puffy outerwear look and black suit — can be subtly manipulated to novel effect.
Art School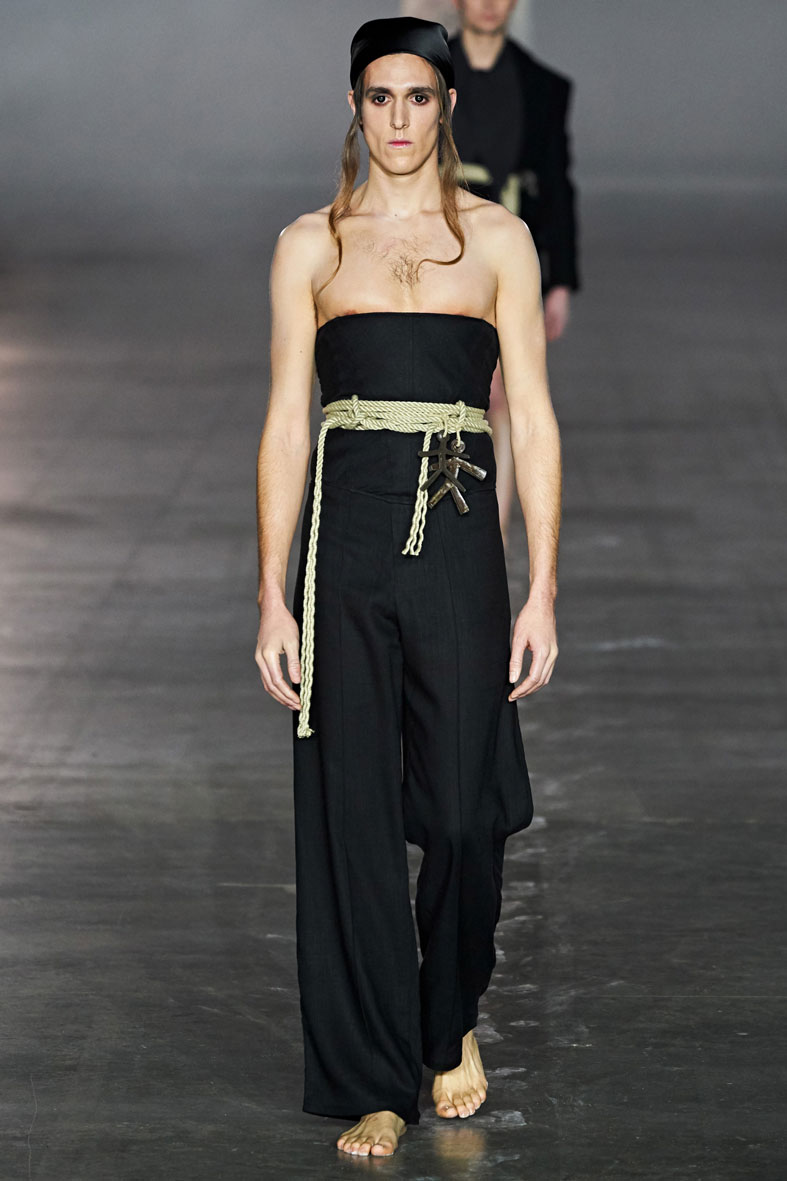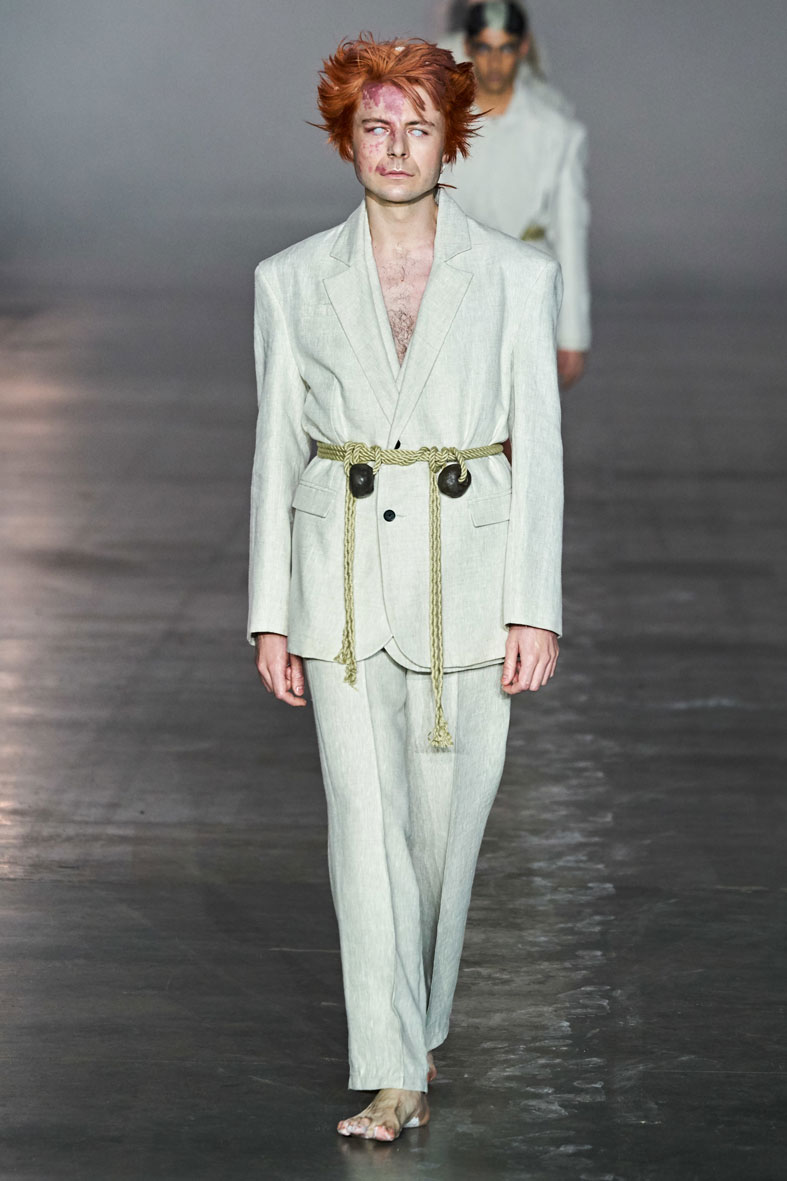 In the age where streaming threatens to compromise the future of the traditional runway show, designers are challenged to find new ways to create spectacles. Stylized body hair and white contact lenses are one way to do that.
Lou Dalton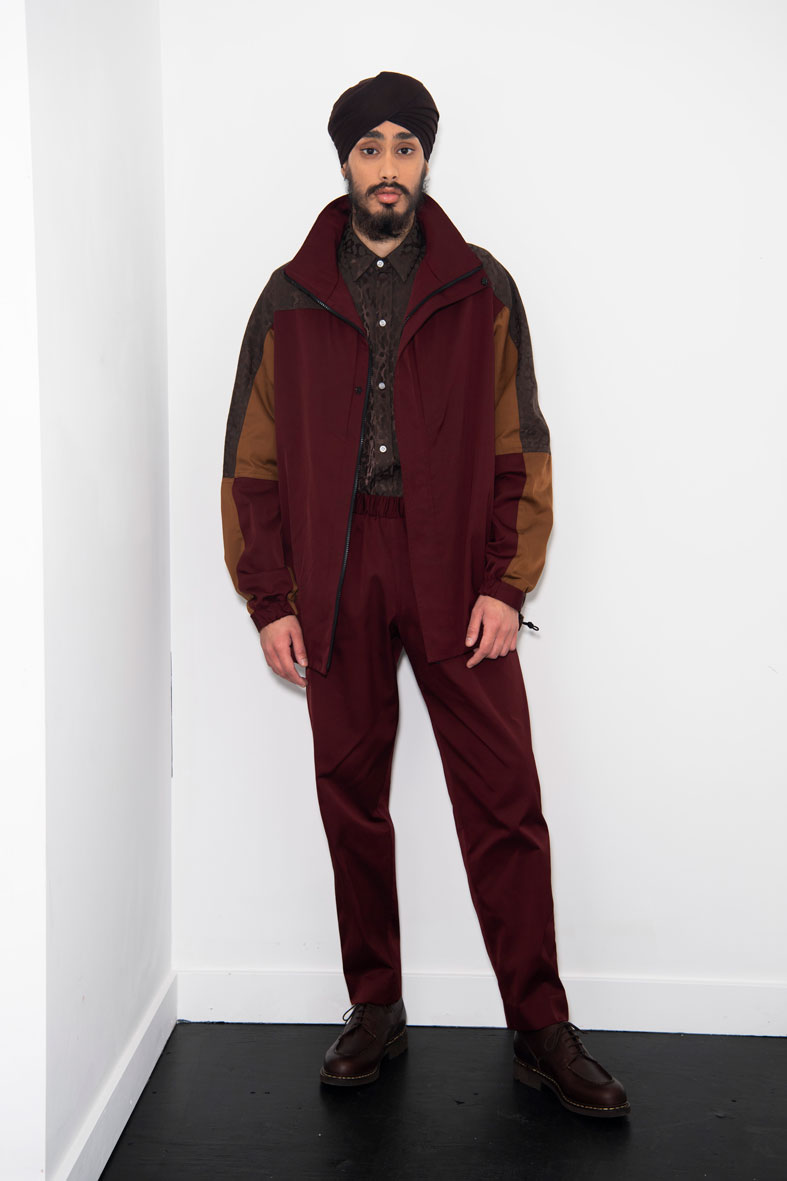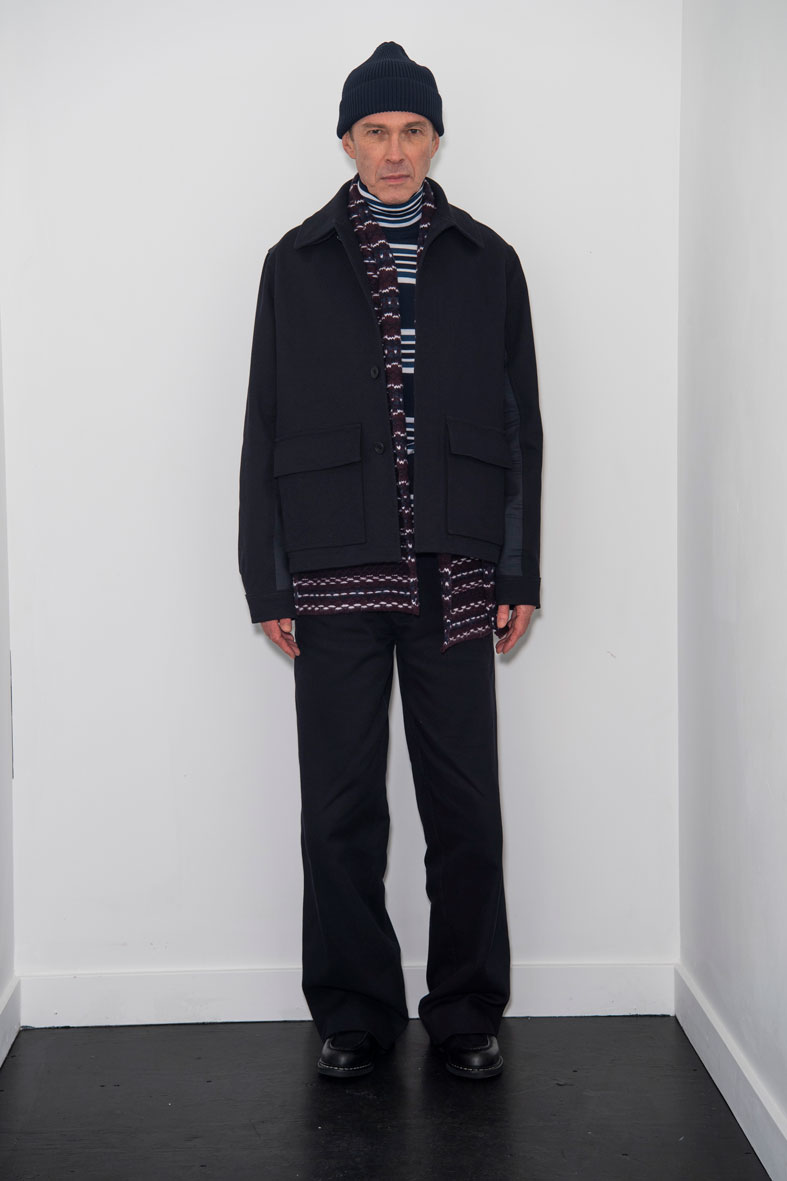 It's great that men's fashion has reached new heights never seen before, but it's important that an element of simplicity and practicality remains intact.
Bianca Saunders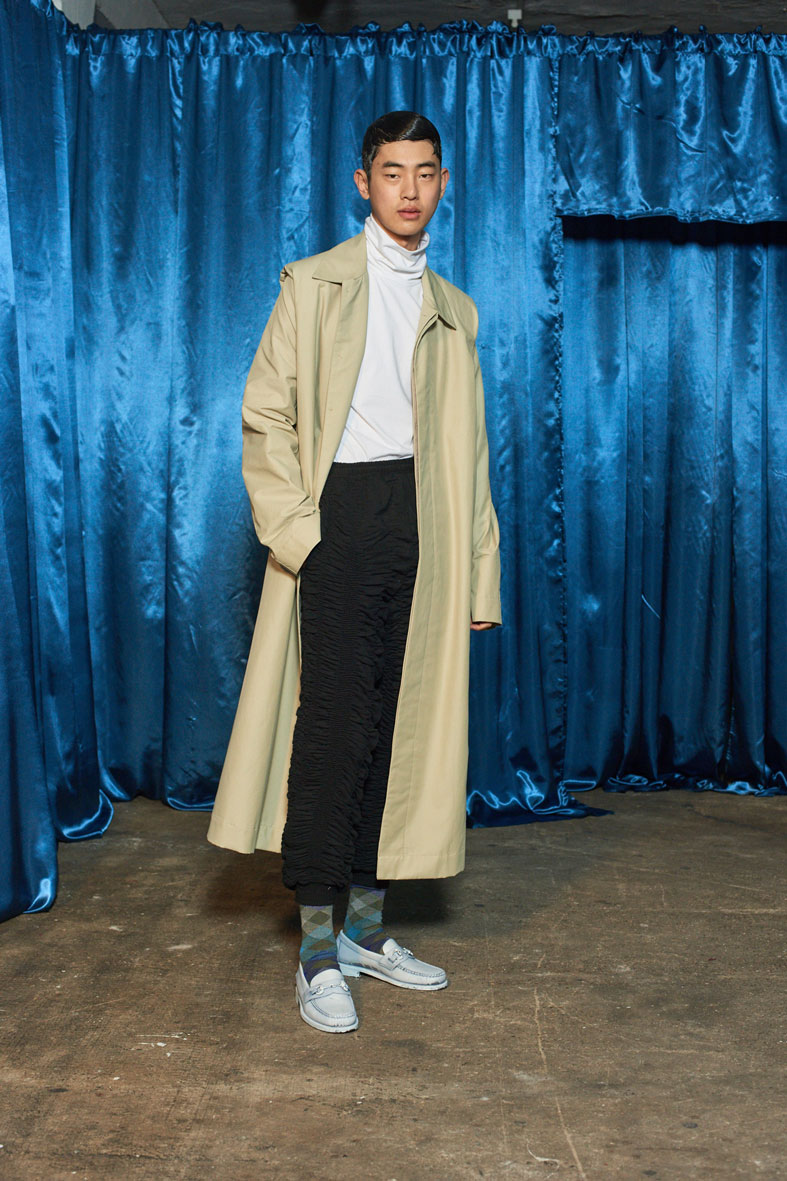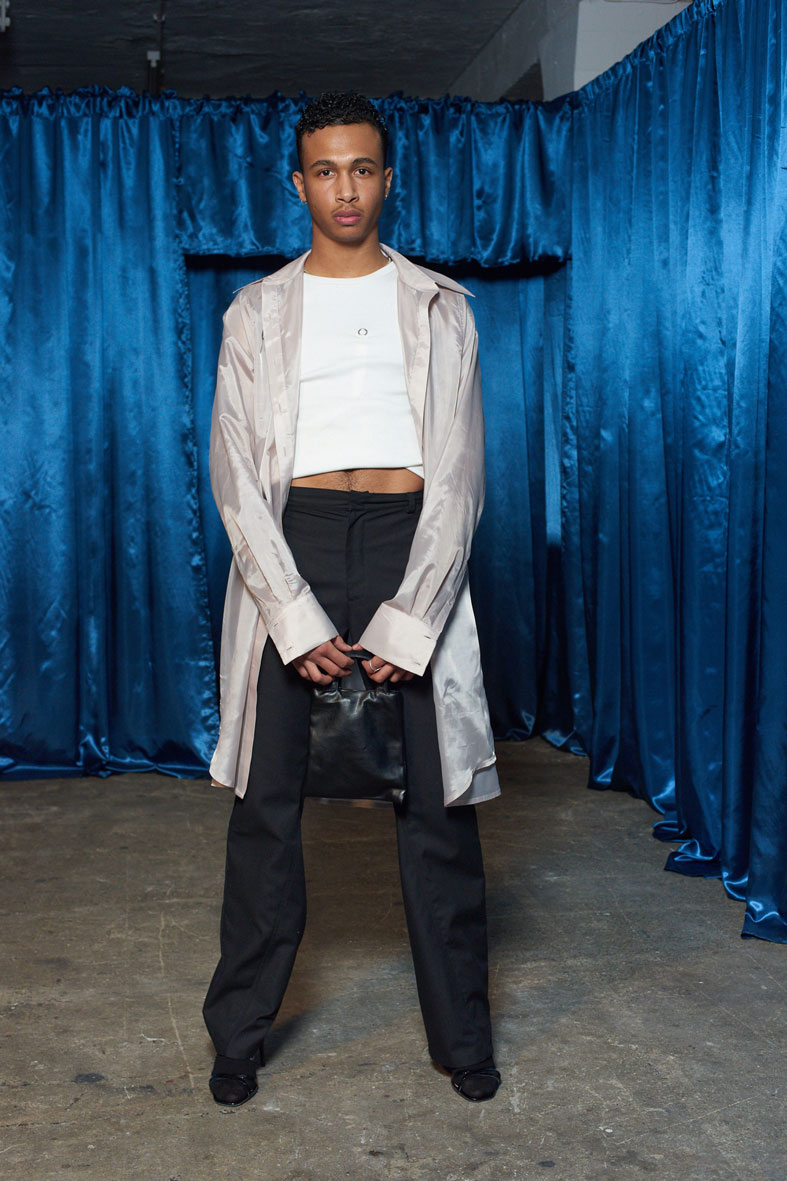 The details — whether it be an elongated coat sleeve or a sneaky black stiletto — can elevate a simple look to a showstopper.
Martine Rose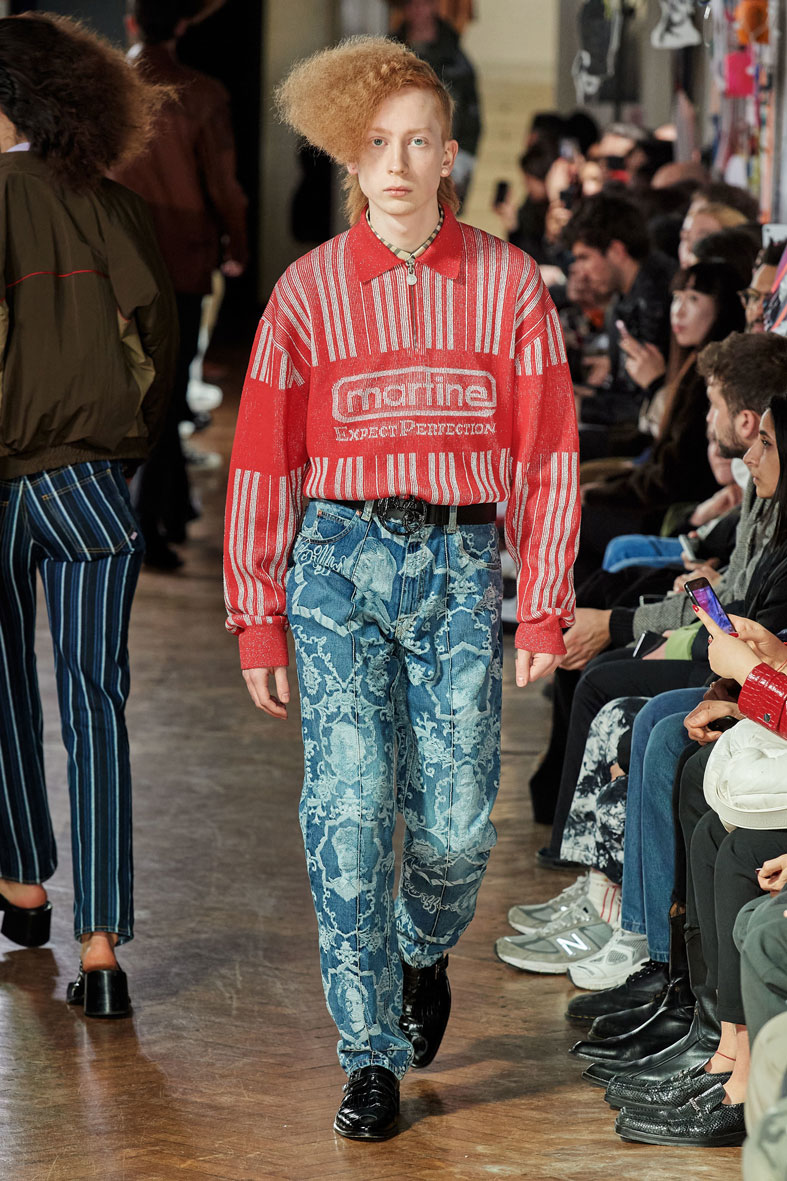 Who said that you can't wear a bomber jacket as a scarf? Or mix prints? If there's one rule that menswear designers should pay attention to, it's that rules are made to be broken.