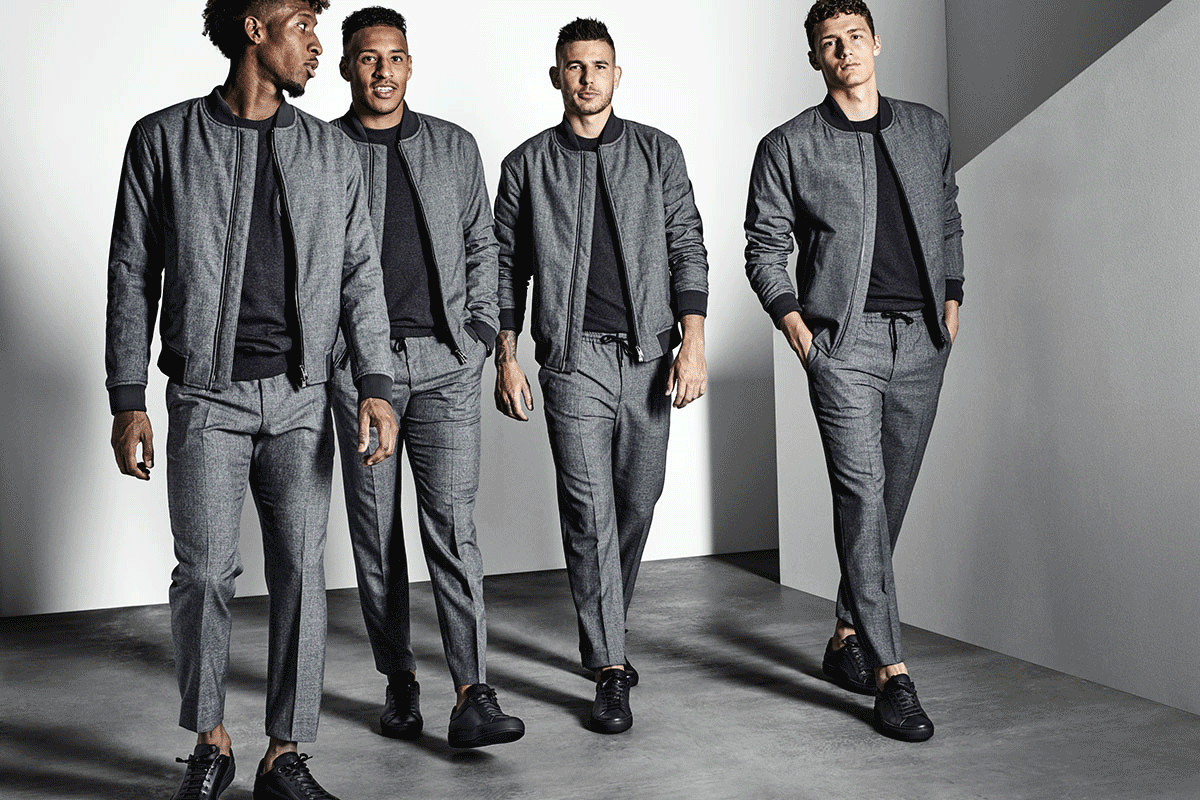 BOSS is Dressing the 4 Biggest European Soccer Teams
BOSS is now the official sponsor of four of the most successful European soccer teams including Real Madrid FC, Paris Saint-Germain, FC Internazionale Milano, and FC Bayern. The German brand will make custom pieces for the players on each team, featuring both formal and casual looks. The featured collection is from the BOSS' Create Your Look initiative that allows men to create a tailored look by combining jackets and pants of the same fabric with different sizes and fits.
Each suit is cut from pure double-dyed wool with added flexibility in the natural stretch of the material. Additionally, each tailored look comes with a slim tie featuring the club logo of the player. BOSS' persistence in the world of sports, including one as demanding as soccer, accentuates the brand's willingness to create chic and comfortable pieces. Unwilling to compromise the look, the brand has patented its own pieces that are both elegantly tailored and performance-ready.