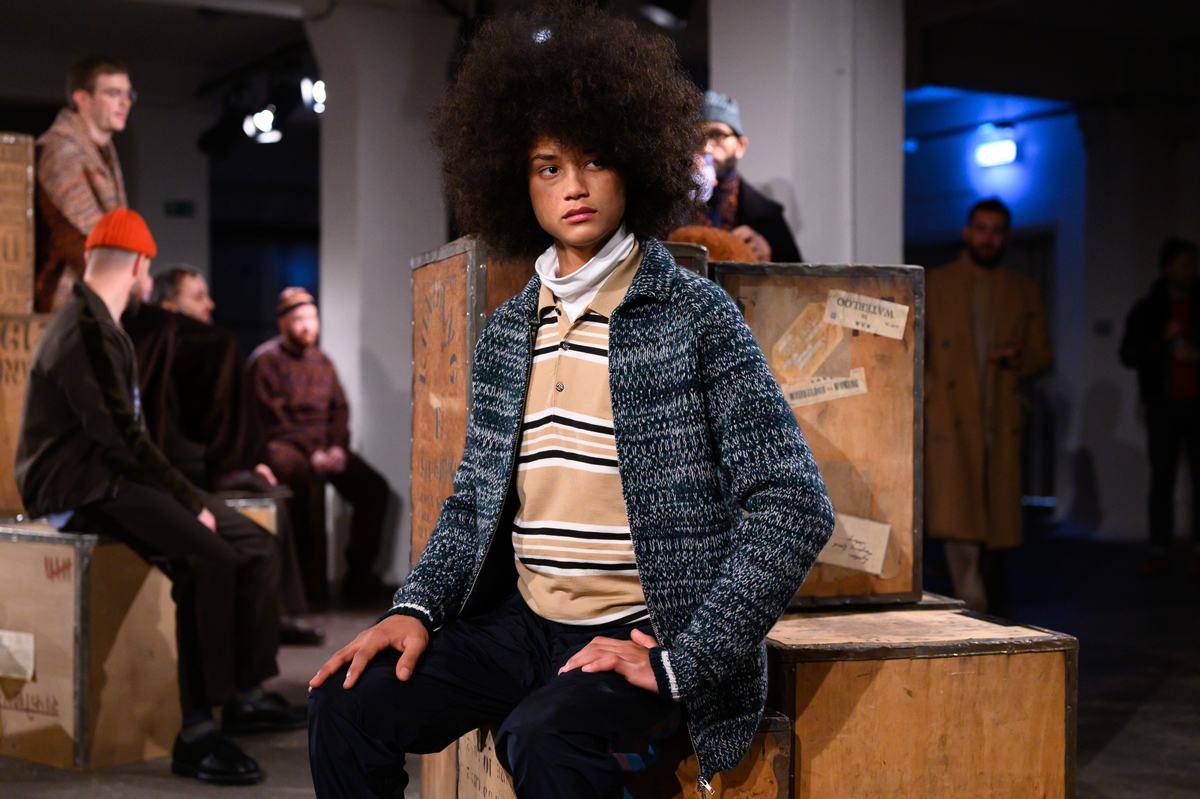 Lou Dalton Does Alternative Preppy for FW19
Breaking away from the traditional runway format — models of all ages were seated and posed beside large crates — Lou Dalton presented a collection of preppy pieces infused with his unconventional flair. Shirts and trousers were tie-dyed and washed out while scarves were oversized and exaggerated by dazzling patterns.
Images: Andrew Barber.