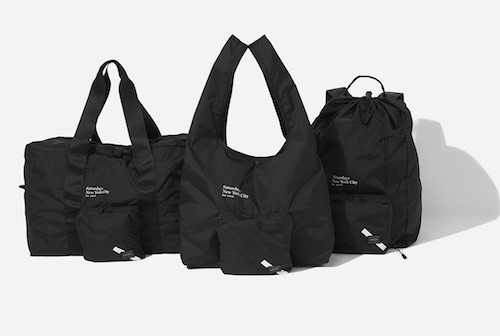 Saturdays NYC x Porter Yoshida Release Compact Foldable Bag Collection
Surfer menswear label Saturdays NYC partnered with Porter Yoshida Bags for a trio of bags titled the Commuter Pack: Subway Series.
The three-part bag series is a nod at the NYC subway system, particularly the subway lines that connect the Yankee Stadium in the Bronx with the Mets Stadium in Queens. Therefore, the tote bag in the serious is a representation of the 4/5/6 MTA line. The Boston bag reflects the 1/2/3 line and, lastly, the rucksack, the 7 line. To maximize commuter convenience, — something should — each of these bags can be folded into a square.
Commuter Pack: Subway Series is available now at Saturdays NYC stores and online.
[slider_pro id="207″]