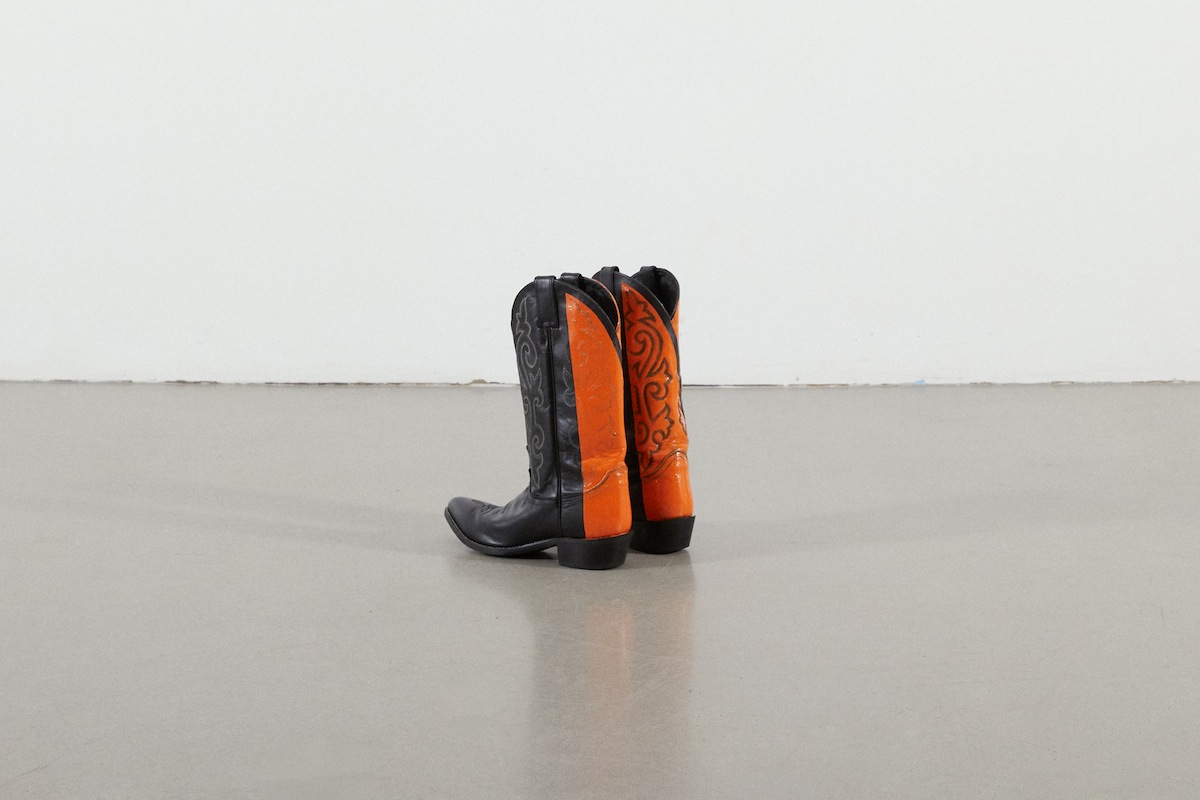 Sarah Morris x Helmut Lang Release Some Cowboy Boots
Reaching back in the depths of their archive, Helmut Lang pays tribute to their Spring '94 runway show as part of the relaunch of Helmut Lang Jeans, Under Construction. Designed with artist Sarah Morris, the limited-edition collection features 25 hand-painted pairs of Nocona Cowboy Boots. According to Morris, each boot will "appear readymade, but [is] dipped and stamped in my colors." Morris' artwork is known to focus on urban, social, and bureaucratic themes.
Alix Browne, the label's new editor-in-residence, furthers the Helmut Lang ethos to incorporate contemporary artists, like Morris, into their collections in new and unexpected ways. The cowboy boot achieves just that and adds a dimension of fun and unconventionality to the designer brand. The Nocona Cowboy Boot company was founded by Miss Enid in 1925 and started a long tradition of unconventionality and bold expression — the legacy continues by way of Helmut Lang.
The boots can be purchased in select Helmut Lang stores, at HelmutLang.com or Ssense.com.
Images: Helmut Lang.