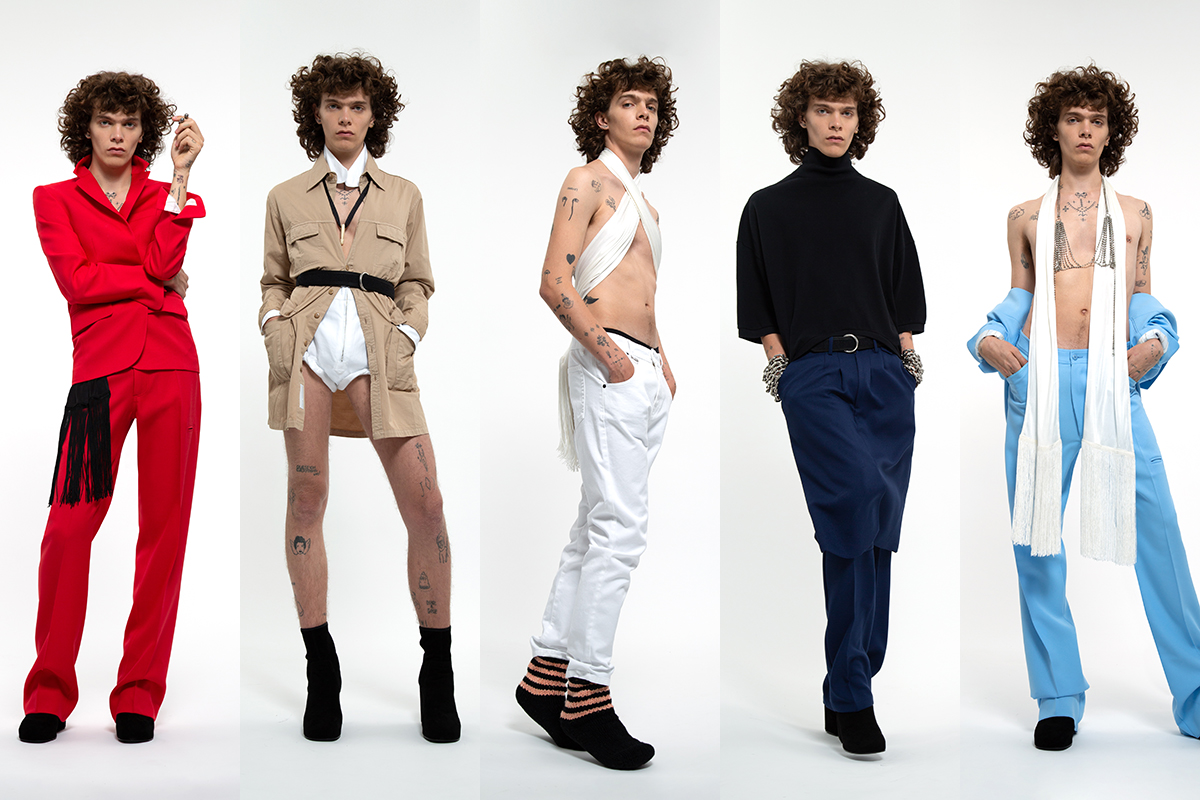 Random Identities Does Subversive Tailoring
A major suit revolution is underway, and Random Identities is the latest to jump into the ring. Since its launch in 2017, the Berlin-based designer helmed by Stefano Pilati has made waves with its androgynous and deconstructed style (some key pieces include a button-down shirt emblazoned with a painted on bra print), combining elements of utilitarian tailoring (utili-tailoring?) and underground club wear to subvert all the components of traditional menswear.
The label's fifth and latest drop delivers more color than its predecessors — the result is a mix of glam-rock and warehouse rave. Blazers are cropped and fitted with the buttons removed, for optimum moveability. A series of monochromatic athletic halter tops/bodysuits are the perfect vehicle to tug the underwear-as-outerwear trend into the present while large chain necklaces (a staple for the young brand) anchor the collection back to its urban roots. The collection also features the debut of the B-03 boot and the designer's inaugural denim range. If camp king Harry Styles headlined a show and hosted an afterparty at some undisclosed venue where guests aren't allowed to use their phones, these are the clothes I imagine he'd wear. Or take off.
Random Identities 5th release is available now at Ssense and will launch at Dover Street Market later this month.