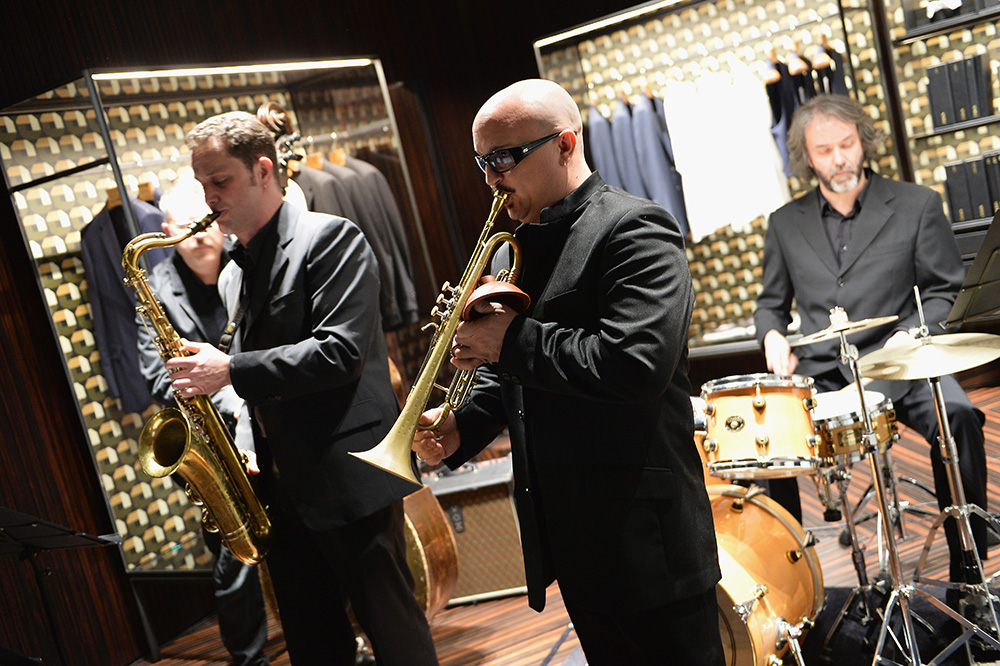 Prada Gets a Jazz-y Update from Edward Enninful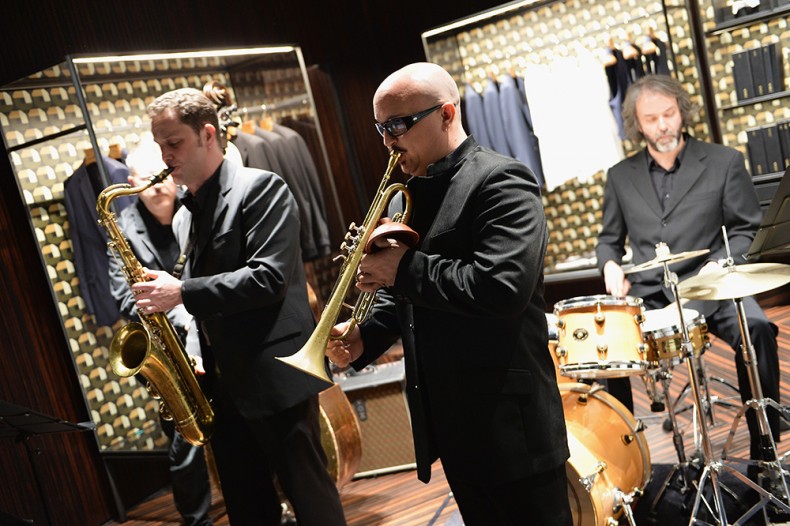 It's been nearly a century since the Harlem Renaissance first poured down from upper-Manhattan and burst through the rest of the Northeast, streaming out to the Midwest, and washing both regions in a colorful wave of social discourse, spoken work—critical of the system and modernist in language—and, most importantly, jazz. Years later the music is certainly still alive, but was perhaps louder than ever last night at Prada's men's and women's via Monte Napoleone boutiques in Milan, where the brand celebrated a new chapter of its Iconoclasts project.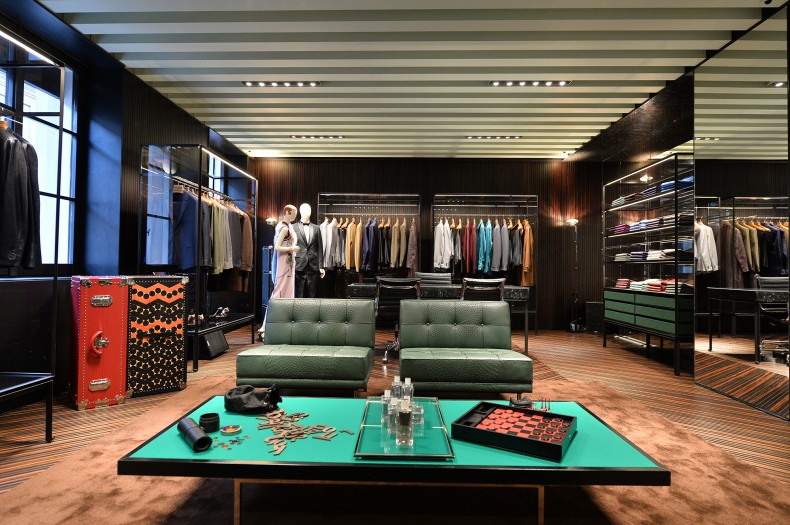 Imagined by W magazine's Fashion Director Edward Enninful, both boutiques were given a jazz-inspired update to reflect the style and spirit of the historic period. The men's store welcomed black and white mannequins outfitted in the brand's Spring/Summer 2014 collection and archive pieces, amongst game tables, 1920's edibles, and a live of a jazz blues band. Next door, the women's boutique was transformed into a 1920's nightclub, complete with a glittering art-deco bar that evoked the lively atmosphere of historic Harlem.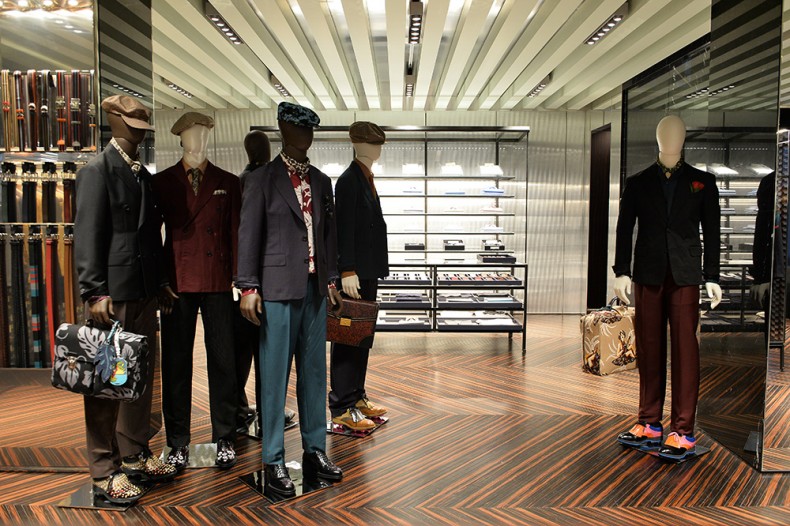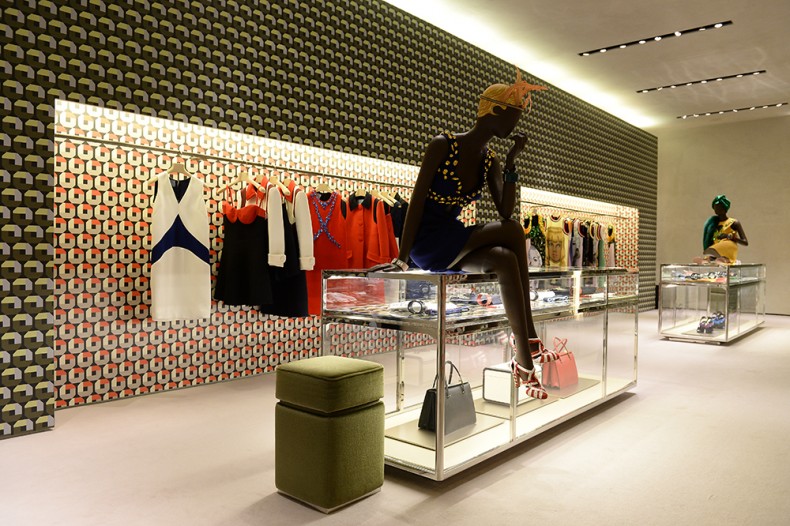 Image: Prada.
For the launch yesterday, Thursday, February 20, more than 2000 guests attended the events including: Maria Carla Boscono, Natasha Poly, Joan Small, Mario Boselli, Beppe Modenese e Piero Pinto, Carla Sozzani, Pupi Solari, Linda Fargo, Stefano Tonchi, Anna Dello Russo, Angelica Cheung, Eva Chen, Giovanna Battaglia, Martina Mondadori, Micol Sabbadini, Candela Novembre, Ilaria Norsa, Guido Taroni, Cesare Cunaccia, and more. See more images from the stunning  re-styling below.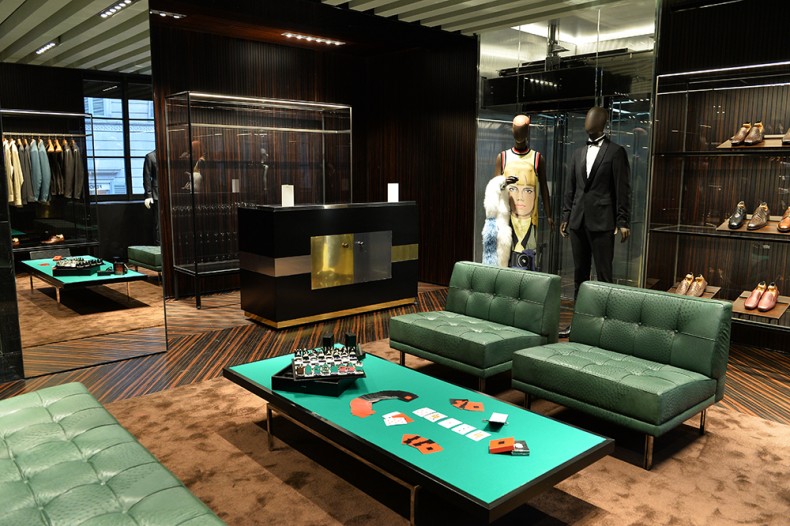 Image: Prada.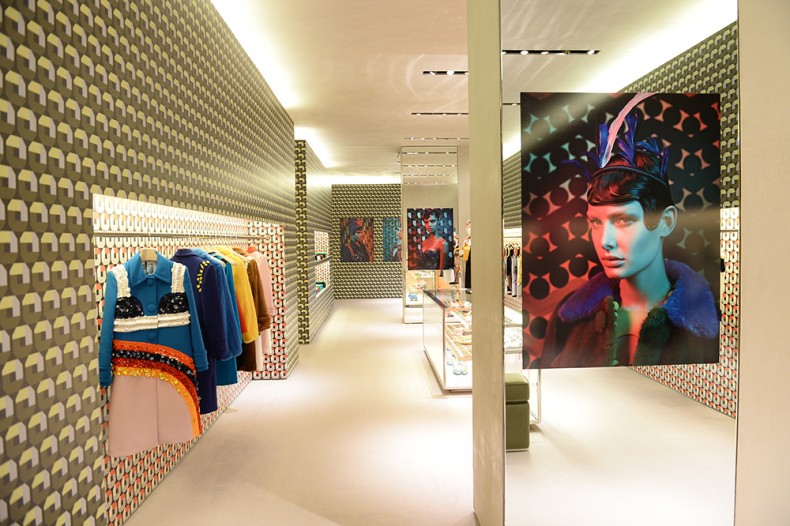 Image: Prada.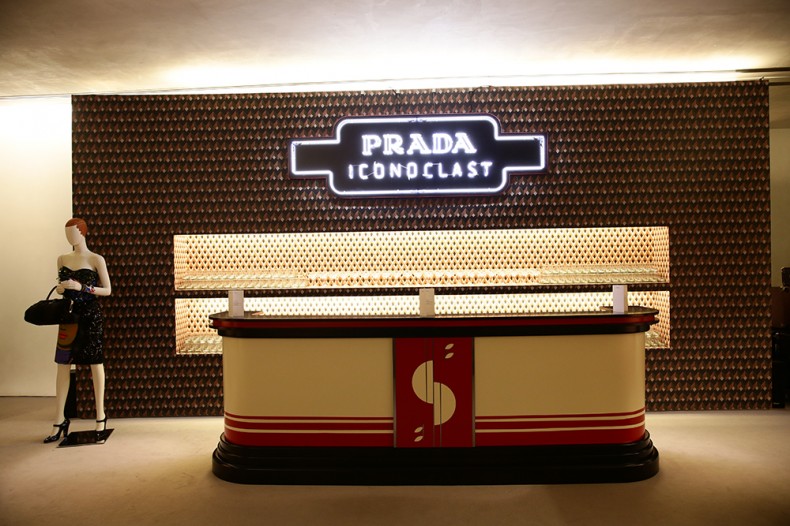 Image: Prada.