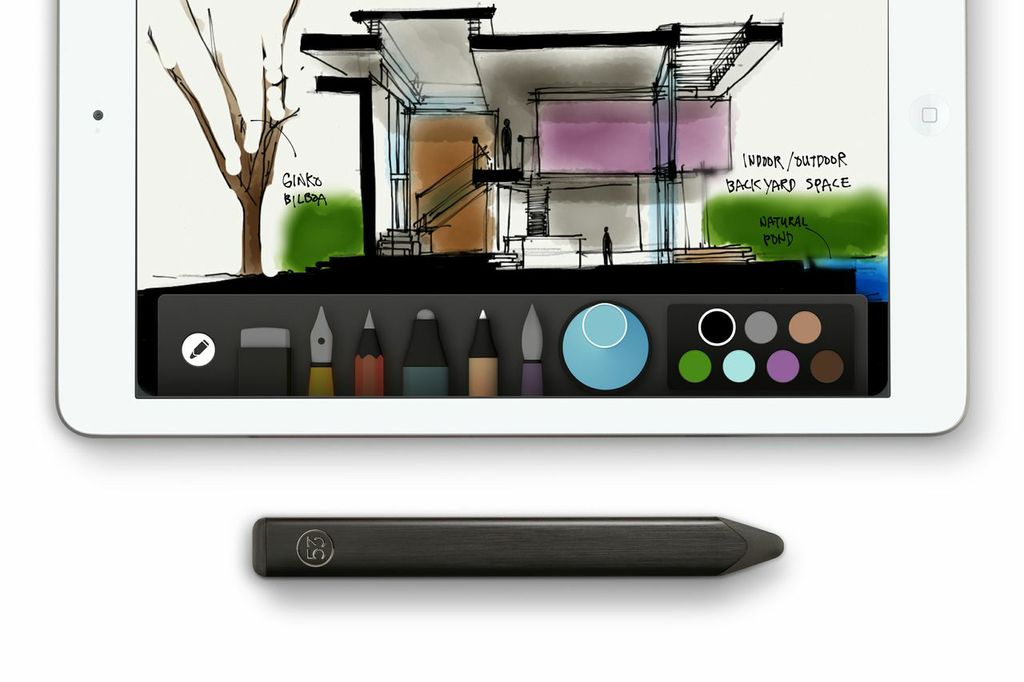 Paper Meet Pencil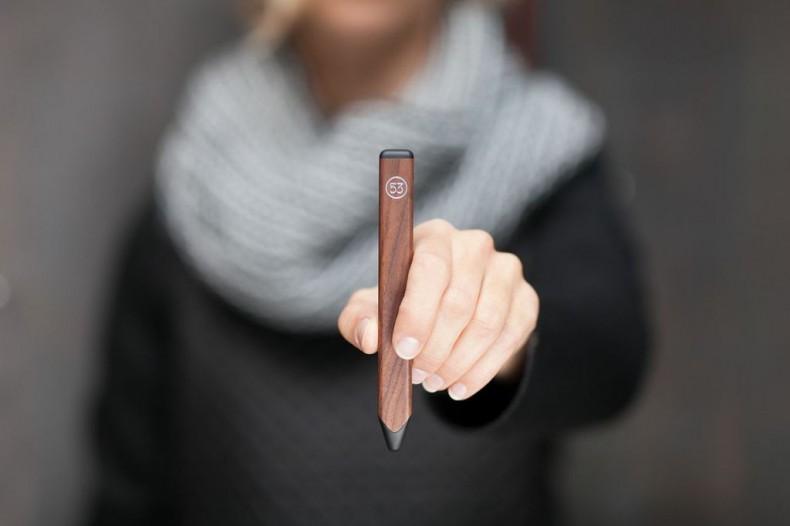 Sure, it looks like a pencil—it's even called a Pencil—but that's about where the similarities end. We tracked down FiftyThree co-founder and CEO, Georg Petschnigg, to give us a proper introduction to the just-released-in-time-for-the-holidays stylus: Pencil.
"When people say they are not 'creative' what the really mean is that 'they can't draw.' That is a misnomer though. Drawing, like creativity, is a learnable skill," Petschnigg said. And the learning just a bit more easy.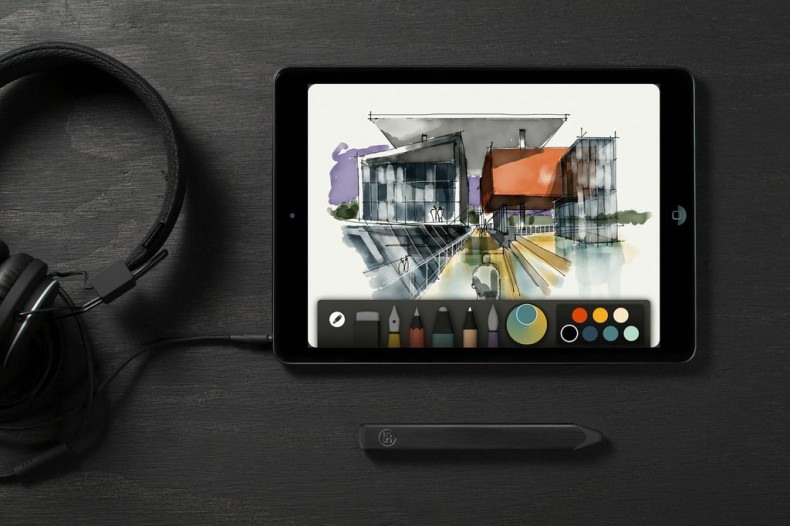 FiftyThree is taking its innovative drawling application and Apple app of the year, Paper, and enhancing the user experience. Introducing Pencil, a new bluetooth stylus equipped with no buttons, lights, or frills, just an uncanny resemblance to a traditional carpenter's pencil and features including:
Palm Rejection: Lay your palm on your tablet, lay it all over your tablet, Paper won't recognize it. No calibration or set-up, just rest your hand on the screen.
Built-in Eraser: So go ahead make a mistake, make a lot of mistakes, then make those mistakes disappear.
Blend: Pencil's got the lines covered, so your finger can concentrate on smoothing rough edges and blending colors directly on the page.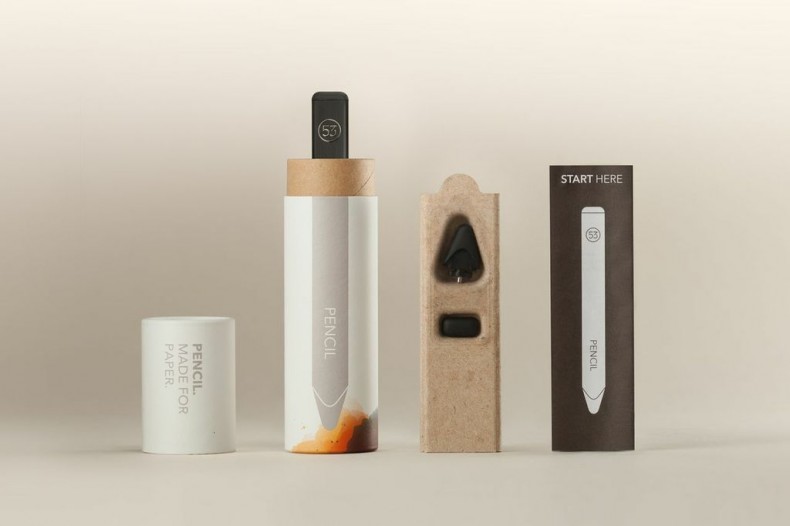 "For us, technology is meant to serve the human need to create. Everyone is creative. We can change the prevalent mindset of always having to get things done – to one of wanting to create, to express something beautifully. This begins with rendering ideas in concrete form, and Pencil facilitates that," said Petschnigg.
Pencil comes in two models, sustainable hardwood ("Walnut") at $59.95  and brushed aluminum ("Graphite") at $49.95 and can be purchased beginning today here.
Images courtesy of FiftyThree.