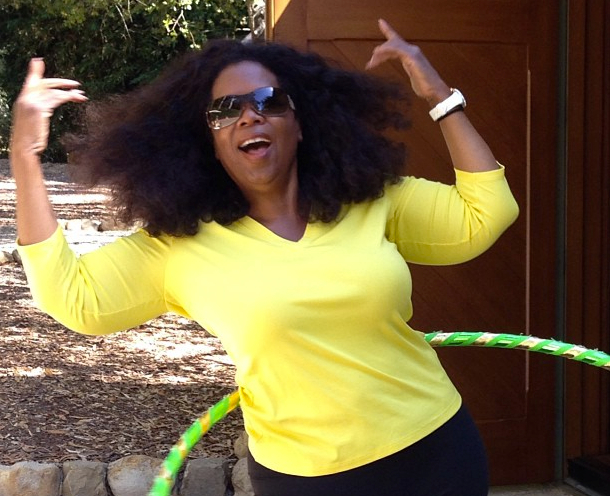 Oprah. Turns 60. Right Now. Today. All Day.
It's no small statement to declare that Oprah Gail Winfrey has left an indelible mark on all those she has come in contact with—both in the physical, "Oh my God that's Oprah, right there in front of me," and through the screen since her talk show
The Oprah Winfrey Show
first premiered in 1986. Today we join together to celebrate the
Soul Cycle
-enthusiast's 60th birthday. And just what exactly is Ms. Winfrey doing to ring it in? Cancelling her party, for one thing.
"The guest list was getting out of control," the media mogul said to E! News.
"She decided, 'I don't know what I want to do, but I know I don't want to do that,'" said her lifelong bestie Gayle King, following up. "It's not like Oprah needs anything, but she loves all things books and she loves all things her dogs [she has five] and she's a fan of cashmere. She has everything, but I don't care who you are, everybody likes a present."
No matter what she does, we wish her the happiest birthday. To 60 more great years! Now look at some of our favorite pix:
Images courtesy of Instagram.