Patternity Gives Clarks a Youthful Stamp of Approval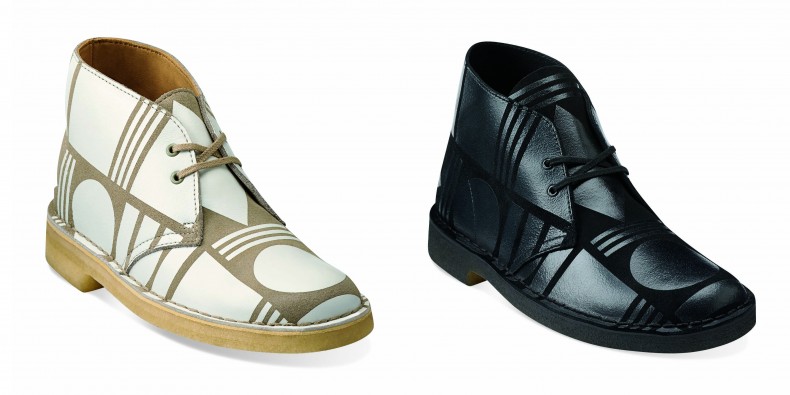 Image: Clarks.
Almost 60 years ago, after dozens of unfinished swatches of suede and cowhide, Nathan Clark designed the first desert boot. Sleek in style and elevating in height, the chukka quickly became the staple of the shoe-maker's family's brand, Clark shoes, and an icon style for footwear in general. Now years later, while still designing in a sophistication that is classically English, the heritage brand has teamed up with London-based printmakers Patternity, to put a spin on the legendary model. Using bold lacquered geometric prints on suede—an almost stamping effect—the collaboration brings an interesting response to the question of tradition in a modern world. Available in two versions, tan and white or white on black, one thing's for sure: even though they're Clarks, these aren't your father's shoes.
The limited edition Patternity x Clarks will be available online in mid-February.