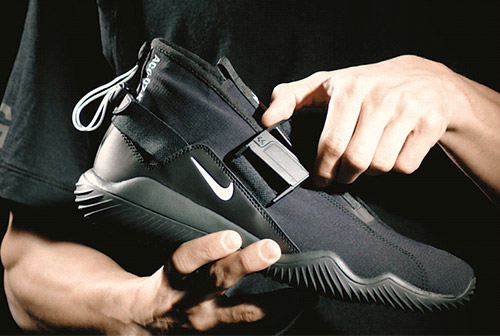 NikeLab Updates ACG Collection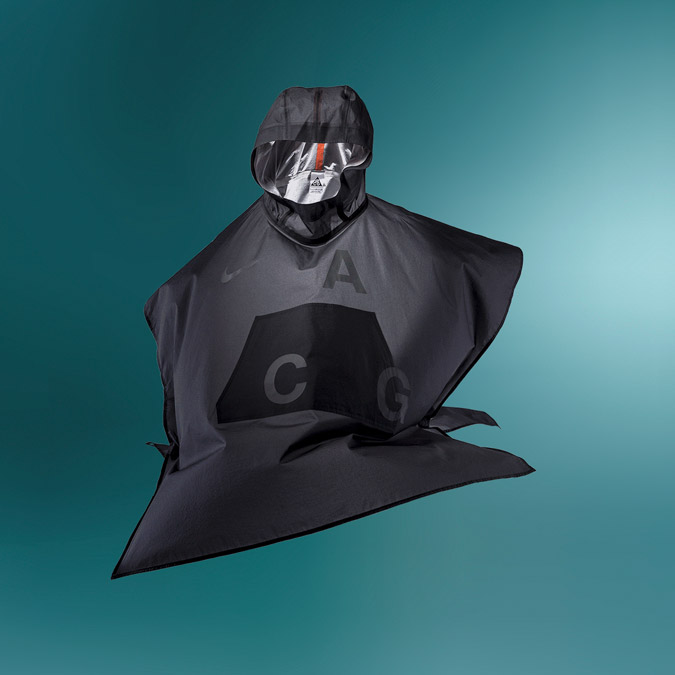 Image: NikeLab.
Though its acronym may not be obvious, NikeLab ACG—or All Conditions Gear—is not just known for adaptive technicality, in which it is proficient, but also for sleek and streamlined style. Past iterations of the collection have seen ergonomically-savvy design sit beside a hardened streetwear edge, the latest update for Summer 2017 no exception. Designed by Errolson Hugh, founder of German streetwear brand Acronym, the new line includes an updated shoe style, ACG.07.KMTR, and a multi-layer poncho that together redefine environmental wear.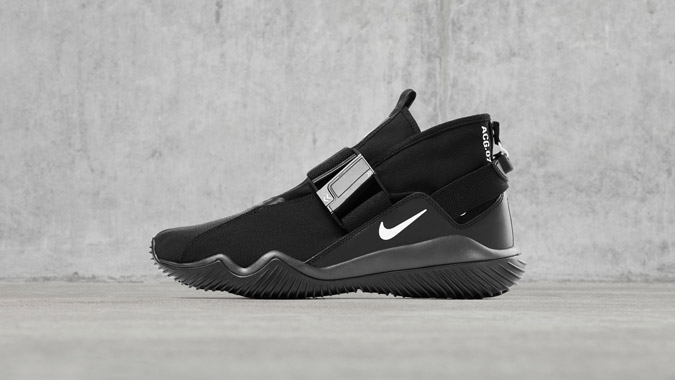 Image: NikeLab.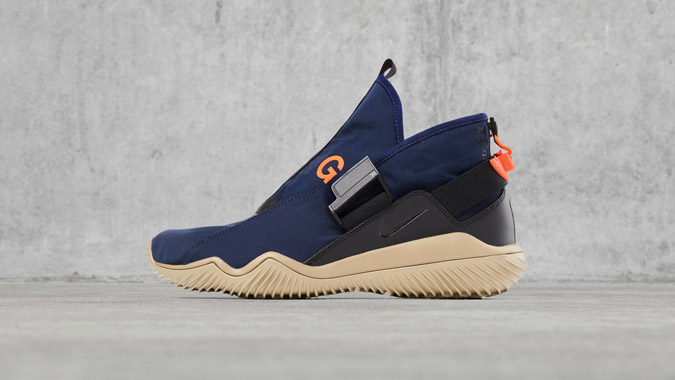 Image: NikeLab.
Built with a capacity to save time without sacrificing its fashion sensibility, the footwear, available in two color variations, features NikeLab's familiar design tropes with one major contrast—a magnetic buckle and toggle alteration that allows the tongue to open, fanning upwards to support maximum foot maneuverability and comfort. With a water-resistant construction and 4-way stretch tech, the kicks can transition from running to walking and every pace in between with relative ease. Its brother in the line, the rip-stop poncho, follows similar design concepts, with water resistant coatings, an adjustable hood, and magnetic closers to ensure you—as well as any goods stored within the internal kangaroo pocket—stay completely dry. Rounding out the collection with tank tops, shorts, caps, and more, the release is a distilled look at necessity amongst the elements, stripping away frivolous embellishments to leave behind only the essentials.
The Summer 2017 NikeLab ACG will be available online starting May 18, 2017.