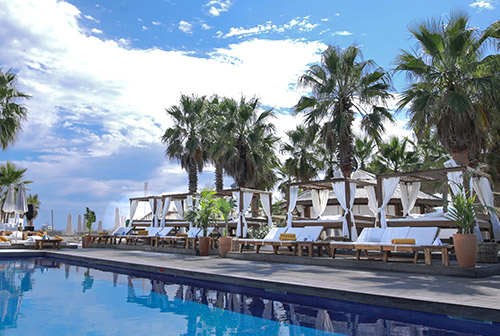 Nikki Beach Saint-Tropez Joins Art Pampelonne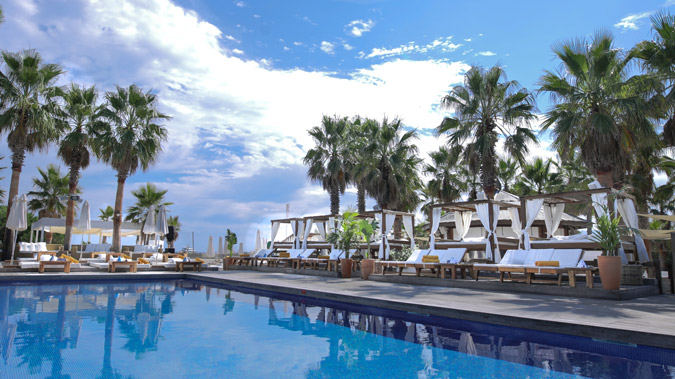 Image: Artman Agency.
For four mid-summer days, the hottest strip in Saint-Tropez, both metaphorically and physically, will experience a cultural upheaval as Art Pampelonne descends upon its sandy beaches in its inaugural showing. A contemporary art exposé from the mind of Daria Brit Greene—the non-profit maven whose strategic planning revolutionized the art fair industry—the event pairs elite taste with a showing of over 60 international galleries. Hoping to increase the affluent nature of the area, the creative festival will be supported in part by riviera hangout Nikki Beach, the iconic hotspot that spares no bit of coastal sun on its prized waterside locale. Situated just a few steps from the gala's main pavilion, the club will offer up its luxury services to the fair's patrons, opening its pool, bar, and innovative eateries for a late night, VIP only party under the stars with a yet to be released musical guest. The true allure, however, comes through a partnership with champagne master Perrier Jouët, the pair hosting a pop-up bar that will run the duration of the event, showcasing the drink's grounded French heritage and bubbly allure alongside the seaside iconography. Together, with the resort's "tell only your best friends" mantra and the champagne's secret cellars and tight-lipped bottling techniques, the pair elevate the proceedings with a carefully curated exclusivity—making it all the more enticing.
Tickets to Art Pampelonne are available online now.