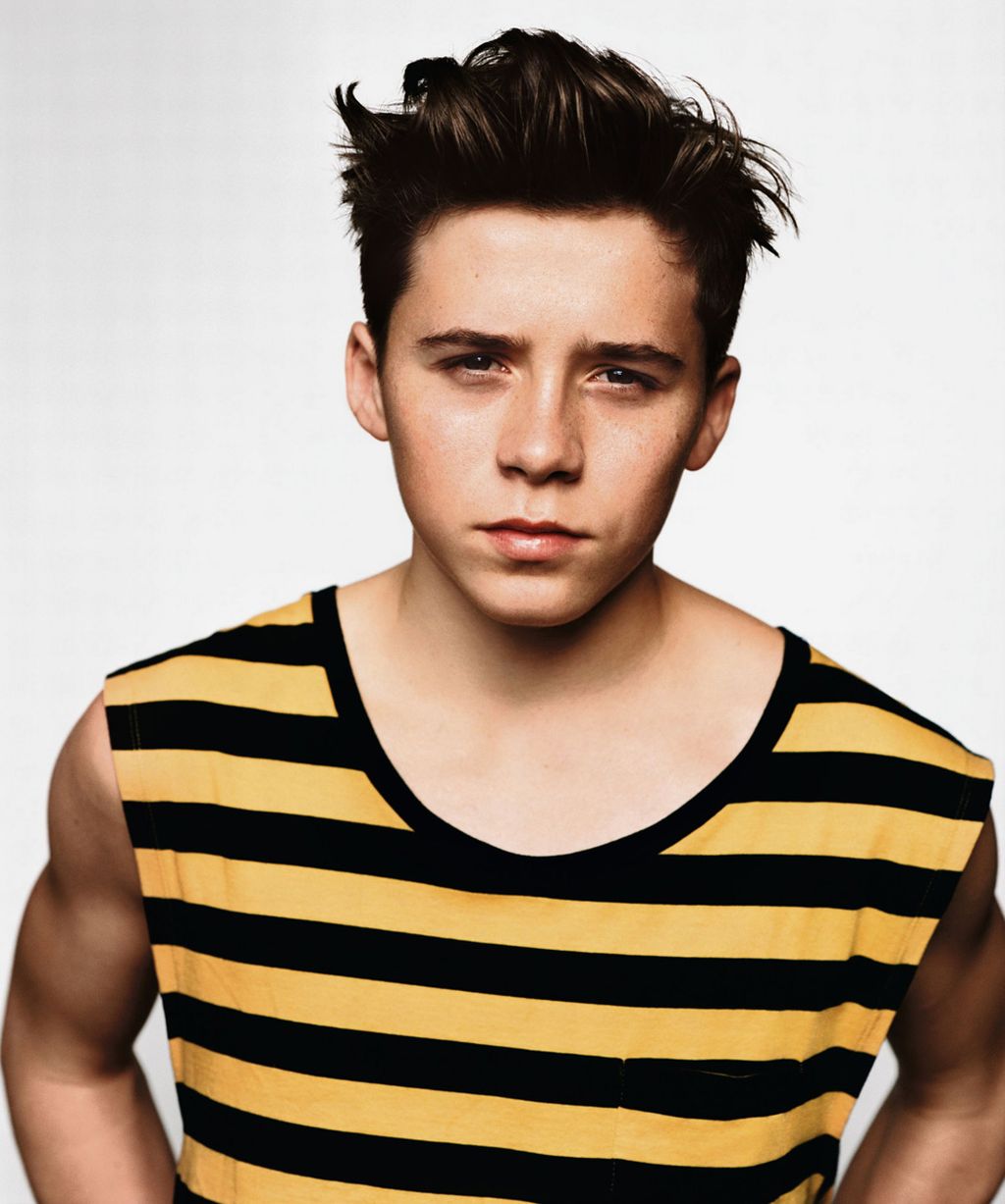 Move Over Dad, Brooklyn Beckham Makes Modeling Debut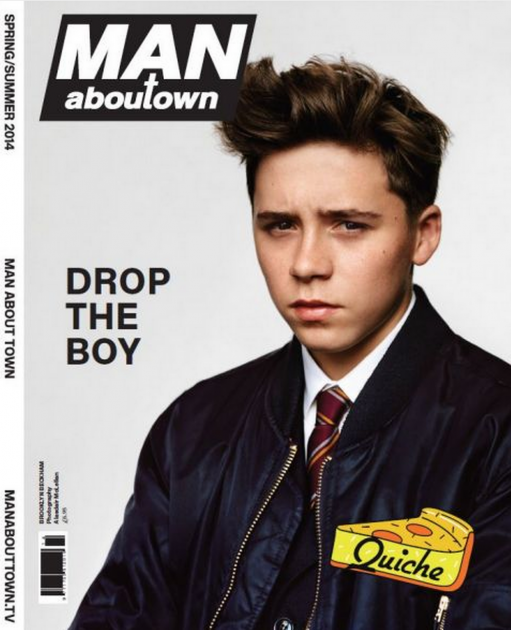 As genetic pools go, it doesn't get much more utopian than the mixings of David and Victoria Beckham. Thus far, they've given the world a lot to squack about. Her: once talking/singing lyrics as one fifth of The Spice Girls (including "we moon walk the foxtrot") and him: recently kinged the "Underwear Model of the Century" by Tommy Hilfiger. They've also given humanity a batch of beautiful offspring to be jealous of appreciate. Four of them. Brooklyn Joseph (15), Romeo James (11), Cruz David (9), and daughter Harper Seven (2).  Now, the oldest of the pack, Brooklyn, is making the family name/face proud, beginning his modeling career with a cover of Man About Town magazine. The 20-page spread was shot by photographer Alasdair McLellan (a family friend), who shot Victoria for UK's Vogue and David for Fantastic Man.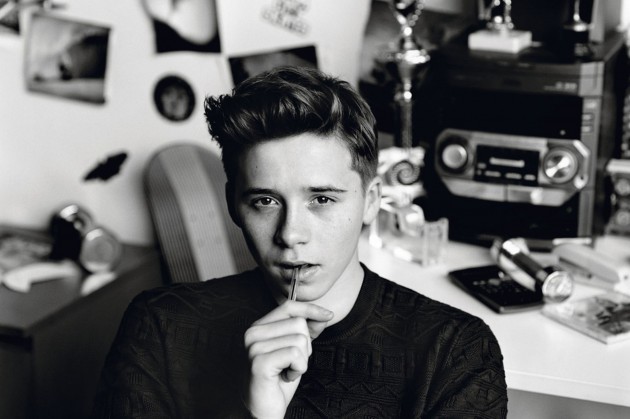 Ben Reardon, Editor-in-Chief of the magazine, said: "We could not have wished for a stronger subject than Brooklyn to bring this story to life. He was a diligent, relaxed cover star for his first ever fashion shoot. The story was a genuine pleasure for all involved. Brooklyn was a true professional and had a keen eye in the styling process. It is clear that he is becoming a credit to the family name, not only possibly the most famous in the world but one with a wealth of heavyweight fashion influence behind it."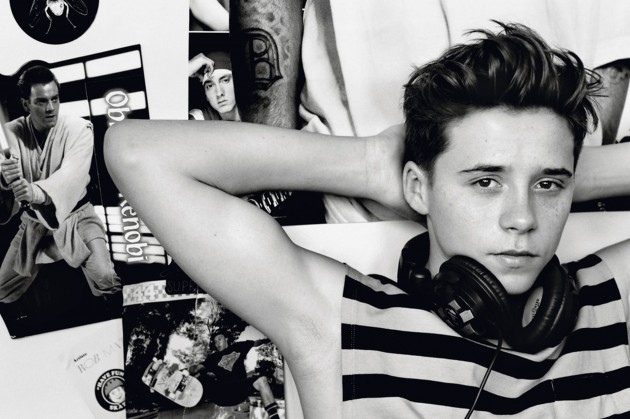 Viva La Brooklyn!
Images courtesy of Man About Town.