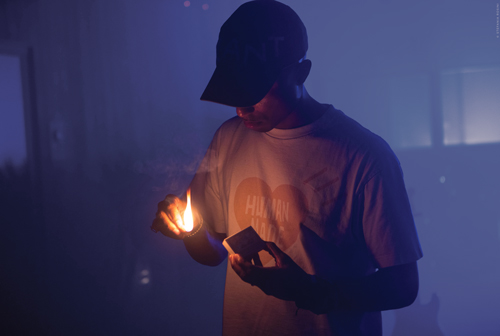 LOUIS XIII and Pharrell Williams Think A Century Ahead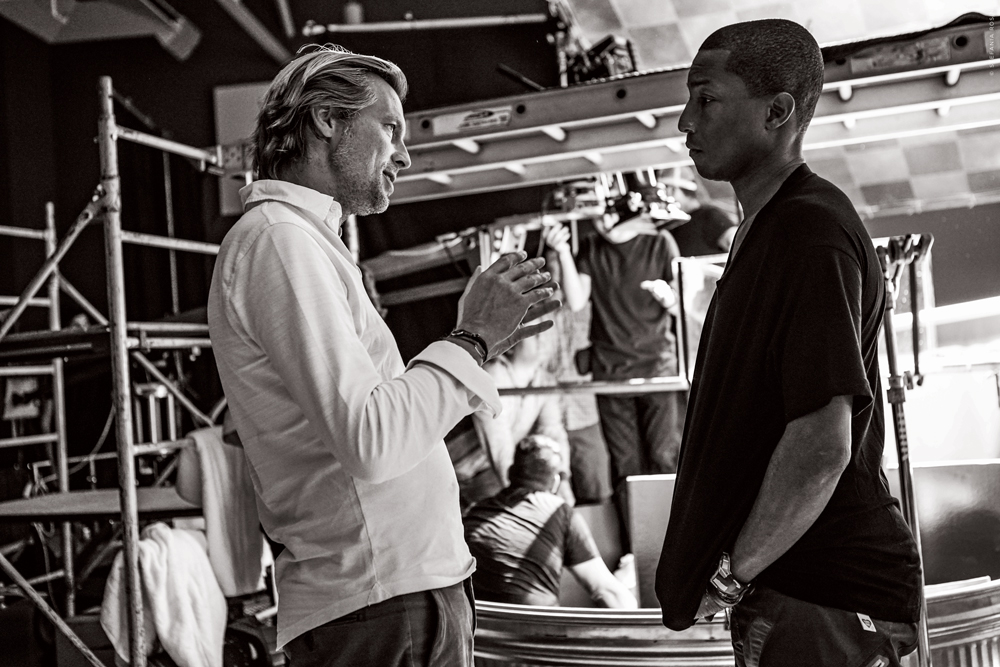 Images: LOUIS XIII.
While other brands tap into nostalgia and the familiar when planning new initiatives and campaigns, LOUIS XIII takes an opposite approach, focusing on the distant future. "100 Years" is an exclusive song recorded by Pharrell Williams for the brand that will remain hidden until 2117, as a means to raise awareness about global warming and the existential threat facing the planet.
"Our intention with this project is to be a flag bearer for this major issue of the 21st century," declares Ludovic du Plessis, global executive director of LOUIS XIII. "As a forward-thinking brand, we chose to collaborate with Pharrell Williams—one of the most respected artists of our time, sensitive to climate change, in the face of environmental issues and a credible voice for all generations, especially youths who are most directly affected by the threats of global warming."
"I love the fact that LOUIS XIII thinks a century ahead," Williams said in a statement. "We should all do the same for the planet. We have a common interest in preserving nature for the future. Each bottle is the life achievement of generations of men and women. It's all about legacy and transmission." Williams' work as a producer as part of the duo The Neptunes, as well as his chart- topping solo career, have played a key role in shaping the contemporary sound of mainstream R&B and pop music for the new millennium. He seems a perfect mascot to capsule the essence of music today for a future generation of connoisseurs.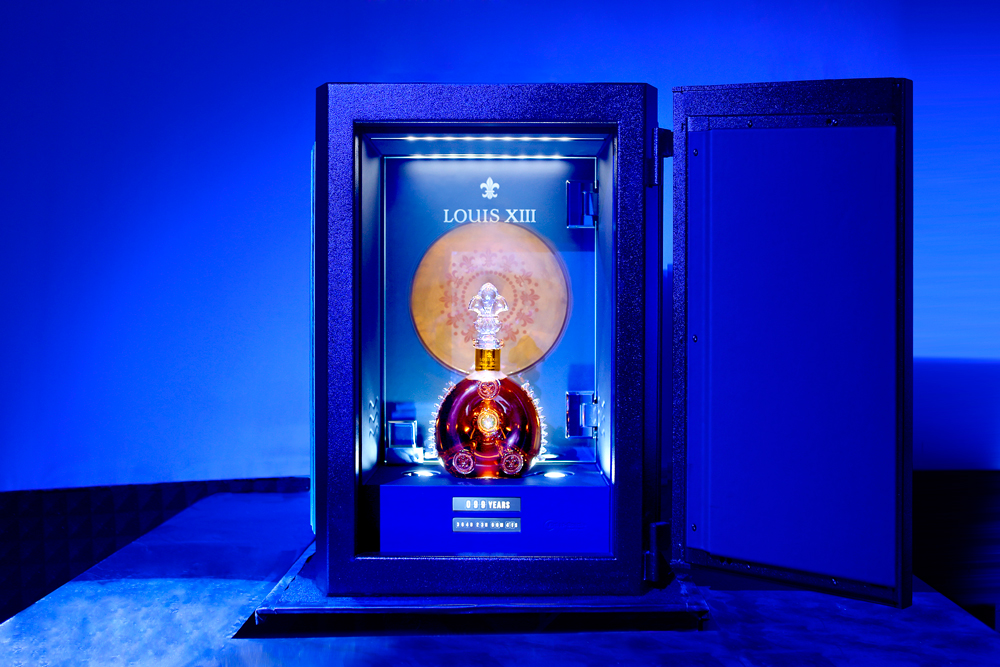 The track was recorded on a record made from clay from the soil of the Cognac region in France, and revealed at an intimate launch party in Shanghai last November to 100 guests—recordings of any sort were strictly forbidden. Little is known about the track, but allegedly it's a playful attack on the general ignorance and the lack of government response to climate issues. It's currently kept hidden from the public in the cellar of the LOUIS XIII headquarters, in a safe designed by Fichet-Bauche that's only destructible when submerged in water—this is to draw attention to the threat of rising sea levels. If efforts aren't made to tackle environmental concerns now, the record could be destroyed before its intended release.
"100 Years" mimics a similar initiative launched by the brand in 2015, with Academy Award-nominated actor John Malkovich. LOUIS XIII additionally launched a film, also titled 100 Years, that was written by Malkovich and directed by Robert Rodriguez, which remains concealed in a safe that has a timer set to automatically open in 2115. To promote the film, the brand underwent a world tour, distributing 1,000 silver tickets to select film influencers and critics so that their descendants could view the film once it's released.
LOUIS XIII is embarking on a similar global tour to promote the song. By hosting a series of intimate dinners, the brand aims to raise awareness and inform the public about the damage done to the planet so changes can be made while still possible. It's clear that environmentalism is a cause dear to the brand—due to the niche nature of cognac production, LOUIS XIII yields a low carbon footprint.
While the delayed release of the song is a statement on the perils of not addressing global warming, it also corresponds to the brand's prolonged cognac-making process, something du Plessis acknowledged in the planning of the song. "LOUIS XIII must always think a century ahead as each decanter is the lifetime achievement of generations of Cellar Masters. The mastery of time and the volatility of nature are two of the driving forces behind the creation of LOUIS XIII, so climate change is an issue of great importance for the brand–not to mention the world at large."
"We must do all we can to preserve our Grande Champagne terroir from rising sea levels, drought, and severe weather events, but we also want to help raise awareness worldwide about global warming and its consequences," explains du Plessis. "But no single person or brand can stop global warming on their own–it must come from the unified actions of all people around the world. This is not about any one city or country, but the future of our planet as a whole. Our concern is not primarily for Cognac, but for every city around the world."