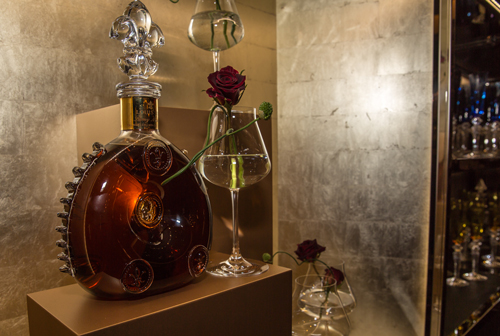 LOUIS XIII Cognac Tasting in Baccarat
Baccarat crystals are known only to adorn products so special that a hefty price tag justifies the quality of the both the glass and its contents. Louis XIII is a one of a kind Remy Martin cognac inside the crystal bottle encased in a leather box. New York's Madison Avenue flagship Baccarat store welcomed the drink last month with an in-store tasting.
Guests were invited to try a royal cognac with origins in 1874. Louis XIII is a blend of up to 1,2000 eaux-de-vie straight from the Grande Champagne region. It evokes aromas of honey, dried roses, plum and even passion fruit amongst other undertones. Speaking of Louis XIII is to speak of a fragrance meant to be consumed.
This exquisite blend is stored in a mouth-blown decanter made from fine Baccarat crystals. A special bottle for a special content.
[slider_pro id="171″]