Pharrell Williams Presents His First Collection at G-Star Raw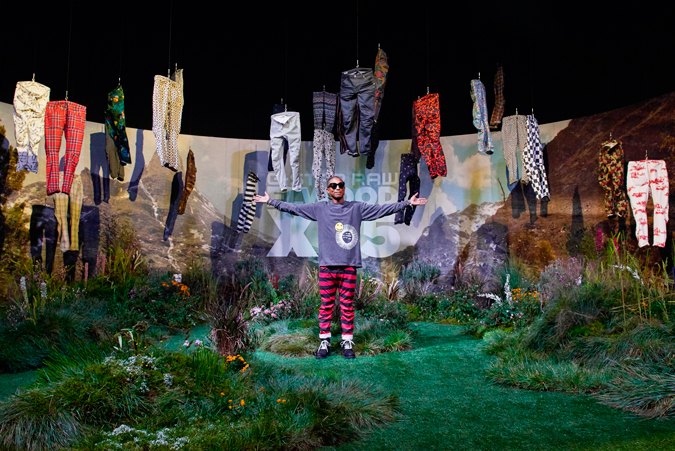 Image: G-Star RAW.
To celebrate the 20th anniversary of G-Star RAW's Elwood design, the iconic 3D denim construction style, the brand debuts the Elwood X25 collection under the creative eye of Pharrell Williams. Most recently starring in the brand's Autumn/Winter 2016 campaign, this is the multi-faceted performer's first official project with G-Star RAW since being appointed Head of Imagination this past February. Carefully curated, the collection includes 25 pairs of jeans in colorful prints that range from traditional patterns to checks and camouflages. By providing this large of a selection, Pharrell allows customers to decide what to wear, how to wear it, and in what way to express themselves. Utilizing all-natural, Alpine-like set pieces, Elwood X25 was presented to the public at ComplexCon, the youth-culture festival celebrating style, music, fashion, and art, allowing emphasis to fall on the brand's personality and ever-present commitment to innovation.
The G-Star Raw Elwood X25 collection will be available in February 2017.