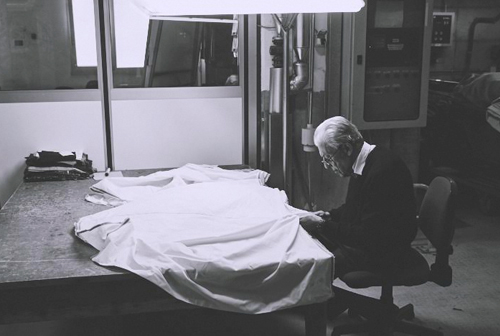 Lou Dalton and Nino Cerruti Talk Collaboration and Creativity
Video: The Woolmark Company.
Collaborating for the last three seasons, Lou Dalton and Nino Cerruti of Cerruti have built an artistic relationship; one that we, fortunately, can get a glimpse of through a just-released short film, just in time for Dalton's Spring/Summer 2016 show at London Collection: Men's and Cerruti's special presentation that is to open Pitti Immagine Uomo. Dalton—a "starlet of British Menswear," as coined by British Fashion Council—is a globally-coveted designer whose style is best known as crisp, classic, and clean. Today, Dalton reveals that much of her success is garnered through her invaluable partnership with Cerruti, a long lasting staple of menswear and a true connoisseur of wool. In the film, Cerruti himself explains his passion for fabric and wool. Originating from his father's wool factory founded in 1881, Cerruti's focus on perfecting wool is unparalleled so much so that ever since he was a little boy, Cerruti has found himself at "Nino's table" in the factory every morning, hand-crafting and polishing the treasured products with his own hands. Dalton professes her undying respect for Cerruti's wool and his dedication to perfect what he stands for, as well as the inspiring experience to work with such beautiful cloth. As great minds think alike, the two talk on the agelessness of creativity and their brilliant partnership that merges experience and expertise with inventiveness and freedom.