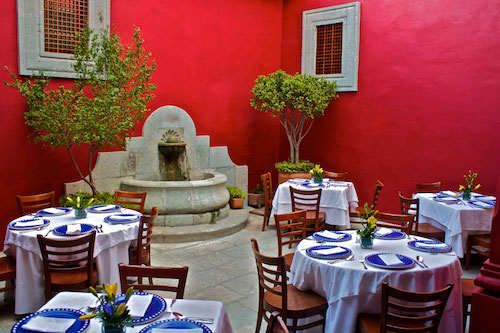 Local Oaxacan Eats With Chef TJ Steele
In the city of Oaxaca in souther Mexico, one just doesn't know where to begin with the region's endless mezcal and mole lists—we narrow it down with the help of a chef. TJ Steele is the Executive Chef  Claro, a Oaxacan-influenced restaurant in Gowanus that specializes in corn, barbacoa, consommé and an endless list of mezcal. Steele was the youngest executive Sous Chef at Union Square Cafe before a stint at Tia Pol. A chance trip years ago to Oaxaca inspired Steele's affair with the city and ultimately led to him launching El Buho Mezcal. Steele continues to live in Oaxaca part-time, has taco-inspired tattoos, and knows the city inside-out as a local. In 2017, Steele opened the doors to his own restaurant focused on food from his favorite Mexican region.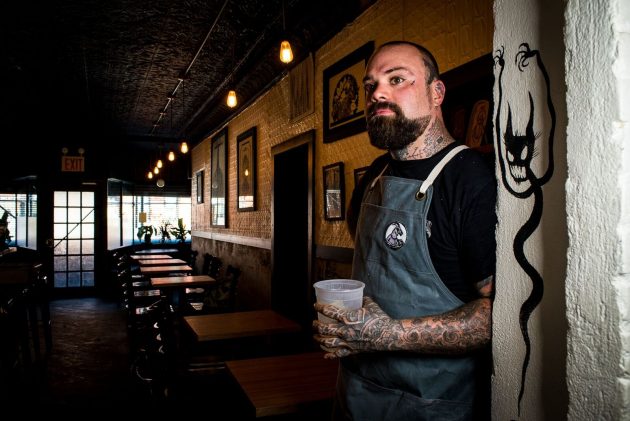 Photo: Courtesy of Gabi Porter
Oaxacan food scene – you really can't go wrong eating in Oaxaca, says TJ Steele. There's everything from street food to middle-of-the-road and high end dining options all with local cuisine. In a country with such favorable weather, who wants to stay inside? (unless it's for a lucha libre) TJ Steele shares his favorite mole and local spots in Oaxaca City– BUEN PROVECHO!
Catedral – Calle de Manuel García Vigil 105, RUTA INDEPENDENCIA, Centro, 68000 Oaxaca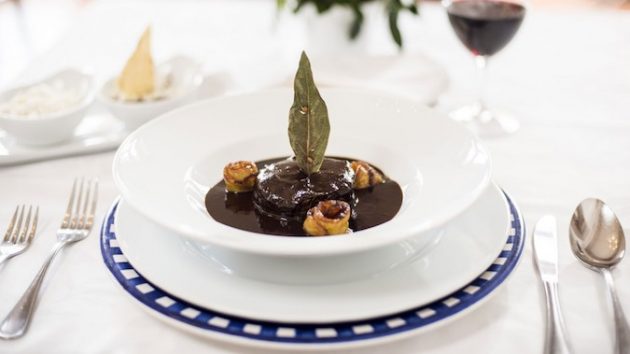 Photo: Courtesy of Catedral Restaurante
"This is one of my favorite afternoon/brunch spots in town. They serve a lot of classic dishes – moles, soups, tamales, chapulines, etc. Whatever time of day you go, don't miss the corn tamale!"
Lechoncito de Oro – Calle de los Libres s/n, RUTA INDEPENDENCIA, 68000 Oaxaca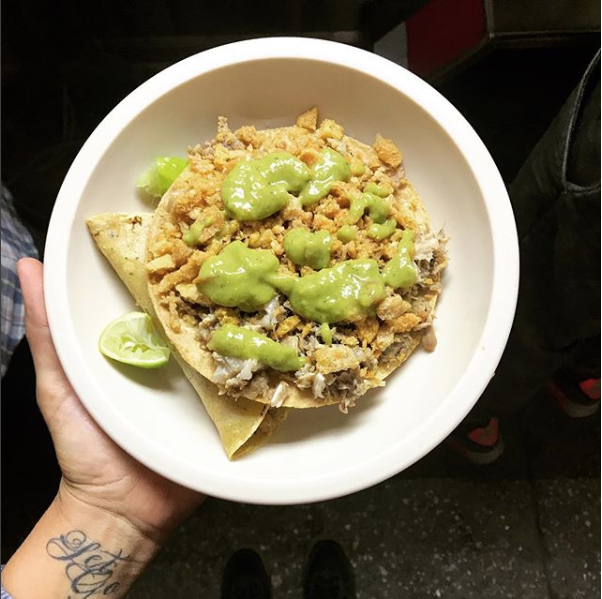 Photo: Courtesy of @thecuriousmexican
"If you're a pork lover, or even if you're not, this is the best of late night eating. It's a street cart that opens after the sun goes down until 5am and serves carnitas in the form of tacos, tortas and tostadas. The combination of perfectly steamed pork with all the good bits, crispy chicharron and spicy salsa verde thickened with avocado is not to be missed. I have eaten there so many times they gave me the official uniform!"
Zandunga – Calle de Manuel García Vigil 512-E, RUTA INDEPENDENCIA, Centro, 68000 Oaxaca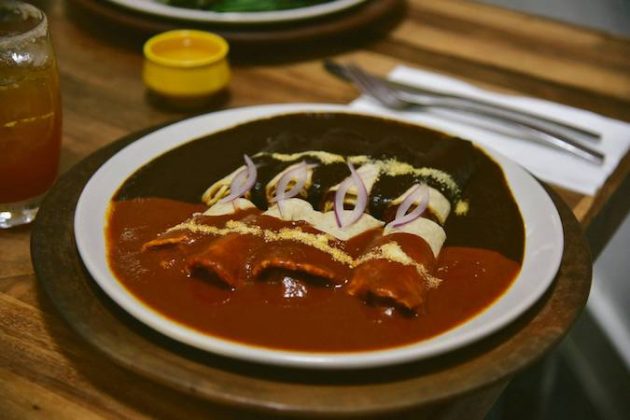 Photo: Courtesy of Zandunga
"Zanduga is a great option in the city center to try food from the Istmo, a southern region in Oaxaca. It's a great example of the diversity in regional Oaxacan cooking. The molotes are great and the chicken is one of my favorite dishes on the menu- still."