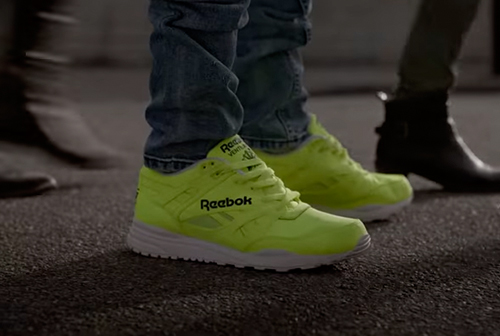 Kendrick Lamar Leads a Reebok Revolution in New Short Film
Video: Reebok.
Multi Grammy Award-winning artist and songwriter extraordinaire Kendrick Lamar leads a diverse group of rebels all sporting neon Ventilator Day-Glo sneakers through the streets of LA to stand up to the stale powers that be in a new short film for Reebok Classic. A new collaboration between the rapper and the brand, the project places the Ventilator Day-Glo at the heart of a style revolution dedicated to game changers and society shakers. The featured new footwear collection uses provocative, vibrant colors to reinvigorate some of Reebok's most classic sneaker styles to capture the look and feel of the '90s while also evoking Lamar's message of positive self-expression. "At Reebok, we seek to inspire people to be the best version of themselves — physically, mentally and socially, and Kendrick lives and breathes this message," says the brand's VP of Classics Todd Krinsky. "Kendrick has his own style and encourages kids to do the same. We couldn't ask for a better person to represent our brand."
From the days of punk rock and pop art posters, to graffiti on the Berlin wall, Day-Glo was there and now it's back with the help of Kendrick Lamar. Be bold and join him in the Reebok Revolution.