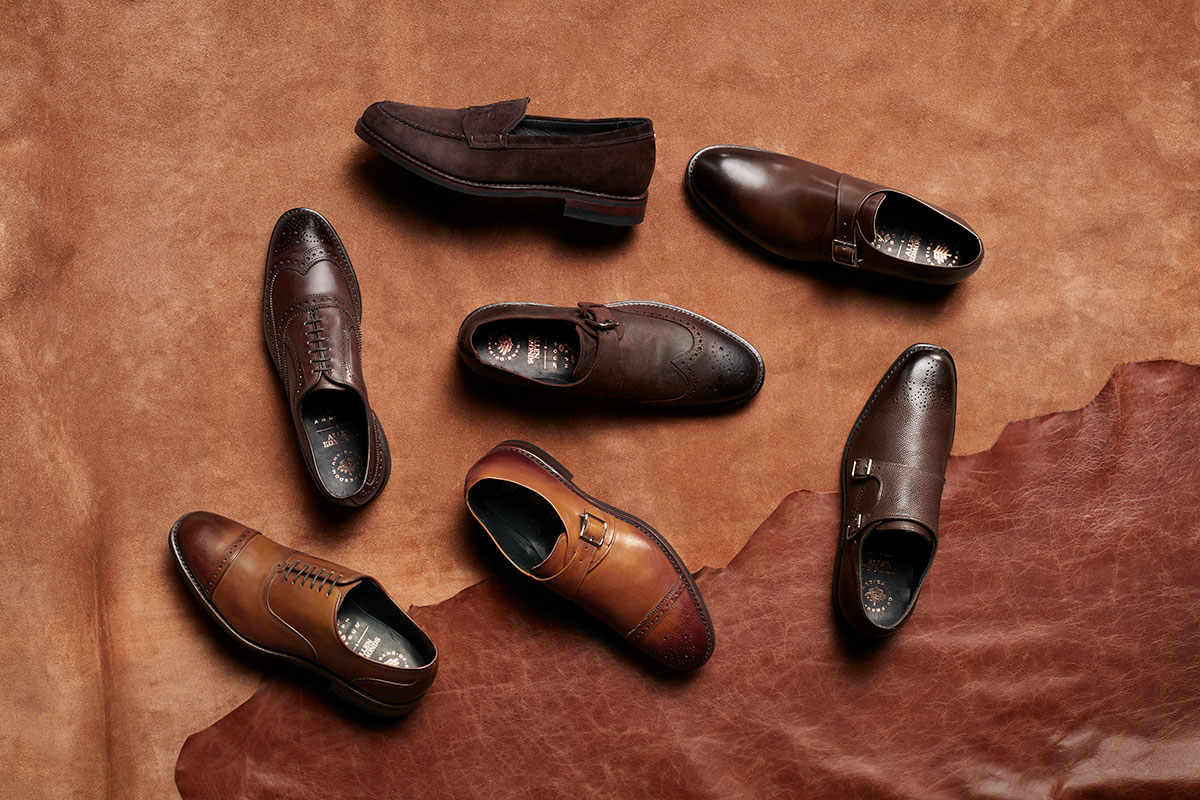 Joseph Abboud Makes Shoes with Allen Edmonds
Josep Abboud has collaborated with Allen Edmonds on an 18-piece shoe collection titled Joseph Abboud for Artisans of Freedom by Allen Edmonds. The all-American styles range from workwear to evening and weekend pairs, including cap shoes, loafers, and more. The colorways span from black rain to rich espresso and burnished whiskey, ensuring statement footwear.
Allen Edmonds shoes are known for their durability and timelessness. The premium calfskin only gains a patina, but with extended wear, the shoe only gets more character. Even the 360-degree bench welt construction ensures that the shoe is ready no matter what. Edmonds' ethos directly aligns with Joseph Abboud's dedication to quality men's apparel that any man can take pride in.
Joseph Abboud for Artisans of Freedon by Allen Edmonds will be available at the Joseph Abboud Flagship store located at 424 Madison Avenue in Manhattan, as well as online at josephabboud.com. Select styles will be available at allenedmonds.com.