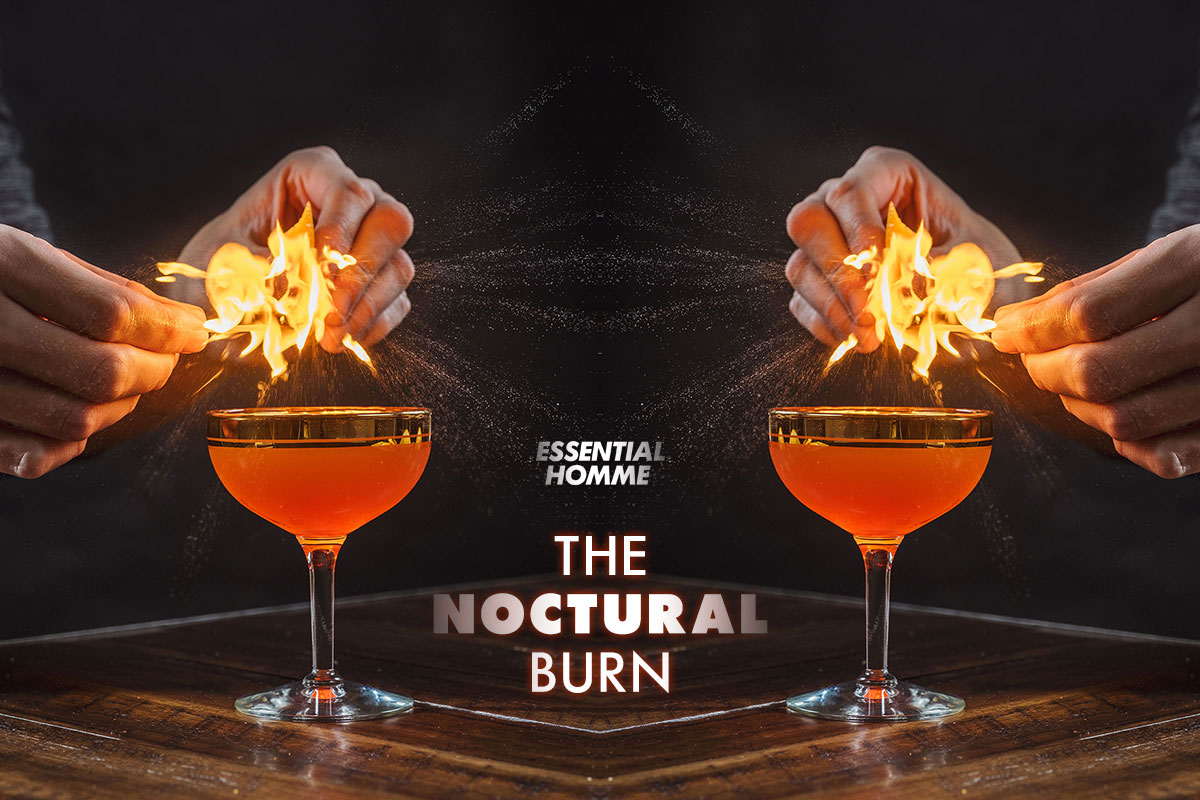 It's Been a Long Week: The Nocturnal Burn
As true believers of the work hard, play hard mantra, we present you with It's Been a Long Week, a weekly column aimed at awarding some liquid appreciation to you for just being yourself, dammit. Make yourself a glass or two, on us — you deserve it.
We're really biased when it comes to tequila because it's almost always the best answer to everything. While brands and bars are advertising Valentine's Day specials, it's just a typical day for us– with a tad of spark. We've chosen a cocktail with Volcán de mi Tierra Cristalino tequila that really doesn't compare with any other cocktails you've ever tried– the tequila plus cacao flavor, sweet vermouth, and Ancho Chili liqueur really do sound like Mexico City in a coupe glass. And it only gets more fun with the flame and all–
Ingredients: 
Created by Jordan Hughes of highproofpreacher
2 oz  Volcán De Mi Tierra Cristalino infused with roasted cacao nibs
¾ oz Ancho Chili liqueur
¾ oz Sweet vermouth
2 dashes orange bitters
1 dash aromatic bitters
Flamed orange peel garnish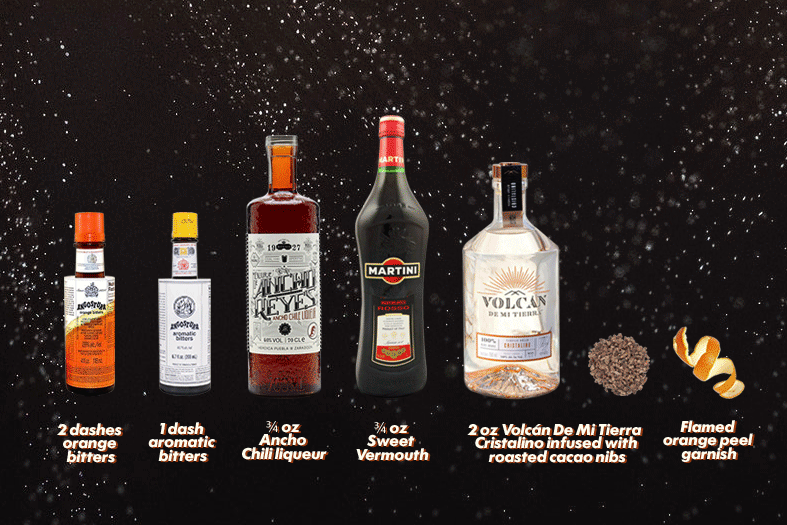 Method: 
Combine ingredients in a mixing glass and stir with ice.
Strain into a chilled coupe.
Cut a thick swath of orange peel and briefly heat it with a match.
Squeeze the peel over the match flame directly over the drink, igniting the citrus oils.
Then garnish with the orange peel.
Cheers!