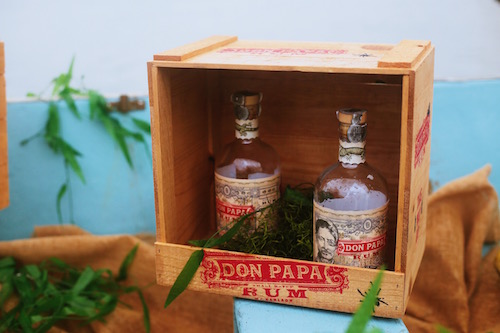 It's Been A Long Week: Sugarlandia Spritz

As true believers of the work hard, play hard mantra, we present you with It's Been a Long Week, a weekly column aimed at awarding some liquid appreciation to you for just being yourself, dammit. Make yourself a glass or two, on us —  you deserve it.
Newcomer Don Papa rum has already set up it's own tropical island of sugarcane, beautiful beaches, mountains, volcanoes and exotic animals dubbed Sugarlandia. What better drink to sip for an aperitif on this recluse island other than a special one-of-a-kind Philippine spritz?
Founded in 2011, Don Papa (with Stephen Carroll of Remy Cointreau at the helm) introduced the country's first sipping rum with much sweeter, refined flavors of vanilla, honey, and candied fruits. It's already a hit, recently becoming the No.1 rum in France, too.
Here's a little inside peek at how to make your own spritz with Don Papa.
Ingredients:
1 oz Don Papa
1 oz Aperol
4 oz Prosecco
Pinch of Sea Salt
Sprig of Rosemary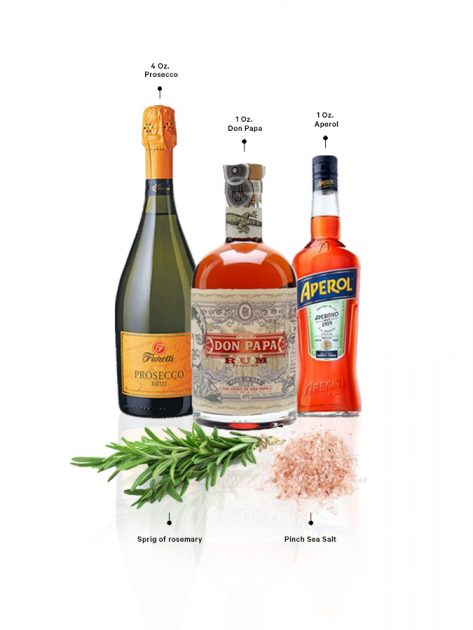 Method: Combine Don Papa, Aperol, and sea salt in a wine glass over ice. Stir until chilled and add prosecco to fill. Garnish with a roasted spring of rosemary.
Cheers!