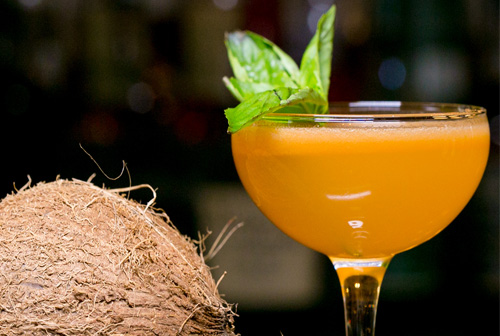 It's Been A Long Week: Stars + Stripes Smash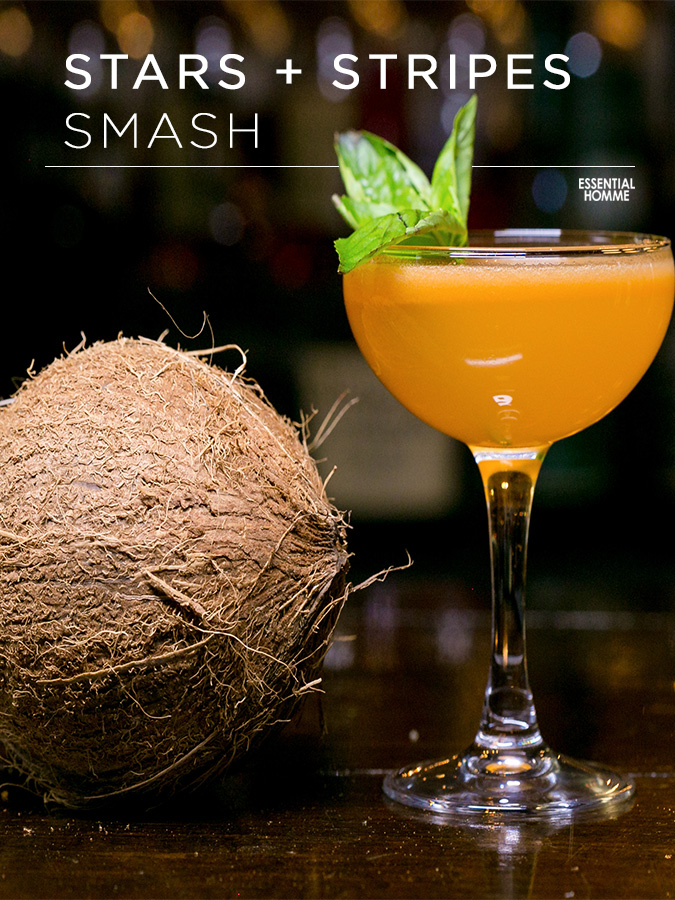 Image: ESSENTIAL HOMME, 1800 Coconut Tequila.
As true believers of the work hard, play hard mantra, we present you with It's Been a Long Week, a weekly column aimed at awarding some liquid appreciation to you for just being yourself, dammit. Make a glass or two on us, you deserve it.
WHAT
Stars + Stripes Smash
For those still stuck with lingering thoughts of patriotism, this deliciously strong 1800 Tequila cocktail will knock you all the way back to last week.
HOW
Ingredients:
2 oz. 1800 Coconut Tequila
3 slices Papaya
0.75 of lime
0.25 oz. Honey
Pinch of basil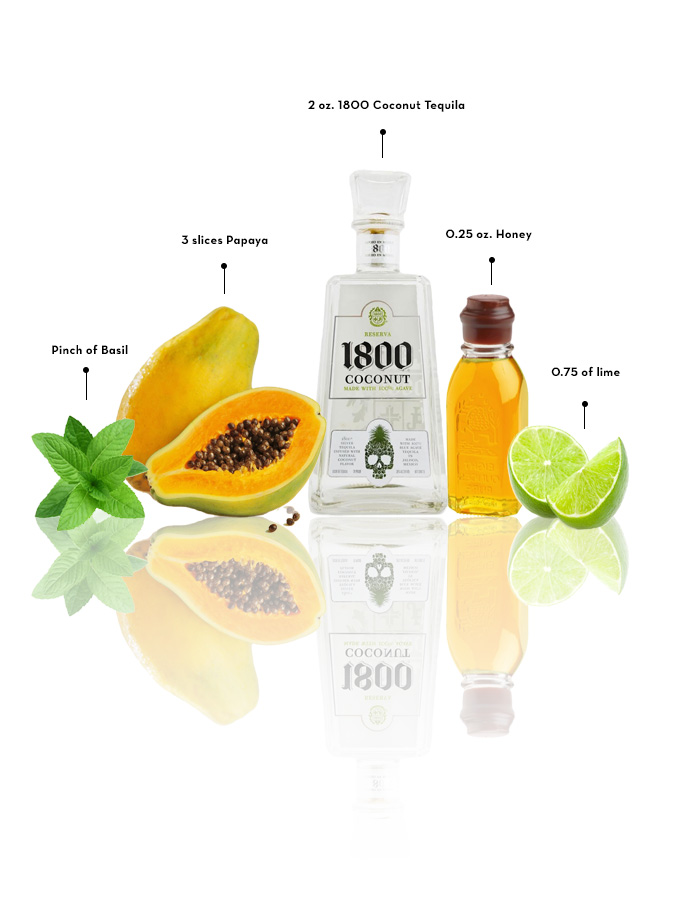 Image: ESSENTIAL HOMME, 1800 Tequila.
THEN
Add all ingredients to shaker, Shake and strain into highball glass, and garnish with basil sprig.