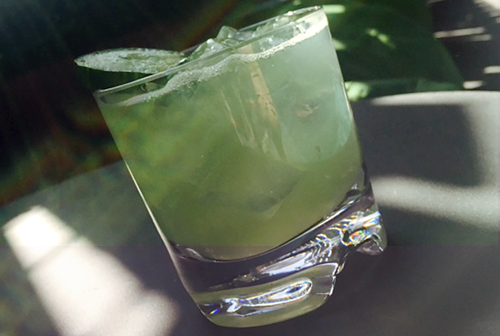 It's Been a Long Week: La Piscine's Peligrosa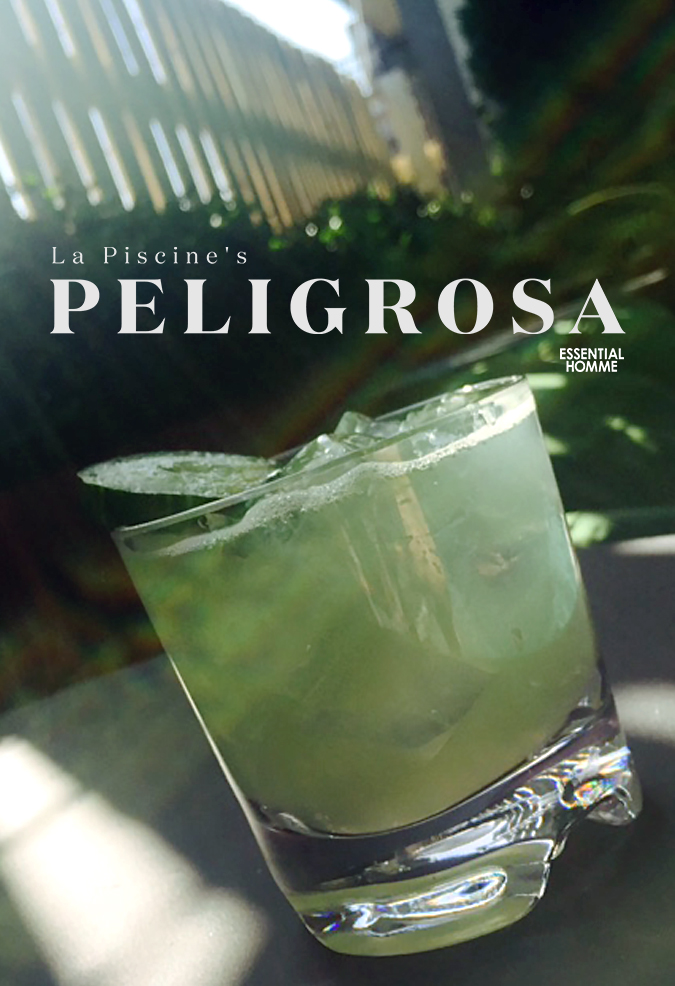 Image: Essential Homme, La Piscine
As true believers of the work hard, play hard mantra, we present you with It's Been a Long Week, a weekly column aimed at awarding some liquid appreciation to you for just being yourself, dammit. Make a glass or two on us, you deserve it.
WHAT
La Piscine's Peligrosa
Post-Frieze drinks go-to (and rest-of-the-year hotspot) in New York City, Hotel Americano recently opened its sexy rooftop restaurant and poolside bar, La Piscine. As our own personal sort of cheers, we're saying welcome back to the neighborhood with a full glass pitcher of La Piscine's Peligrosa, a refreshing resurrection from the sweltering sun with its own tease of heat.
HOW
Ingredients:
2 oz. Citadelle Gin

0.5 oz. Simple syrup

1 oz. Lime juice

0.5 oz. Cucumber juice

1 Slice of jalapeño

1 Slice of cucumber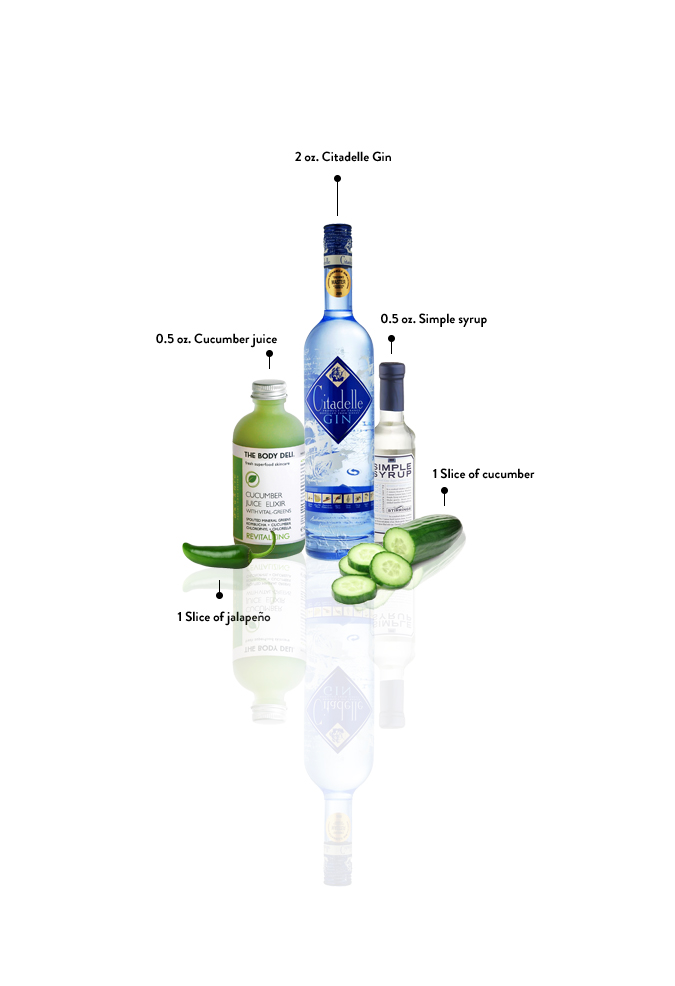 Image: Essential Homme, Stirrings, Citadelle, The Body Deli
THEN
Muddle jalapeño and cucumber and then add remaining ingredients. Shake vigorously and double strain over ice into a rocks glass. Garnish with a cucumber slice.