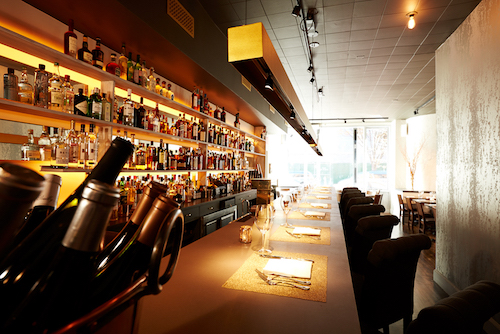 It's Been A Long Week: Invision

Photo by Sofia Corti Maderna
As true believers of the work hard, play hard mantra, we (once again) present you with It's Been a Long Week, a weekly column aimed at awarding some liquid appreciation to you for just being yourself, dammit. Make a glass or two on us, you deserve it.
WHAT
Who said you can't drink vodka with your dinner? Specially approved by Michelin-starred chef Alain Ducasse, the newest in the Grey Goose family—Vodka Gastronomique celebrates that exact notion that vodka can and should be enjoyed alongside a hearty meal. Blacktail's head bartender Jesse Vida whipped up a special vodka cocktail that perfectly pairs with a light appetizer en lieu of a traditional aperitivo. It's the perfectly spicy spring cocktail sprinkled with pepper on top.
Chef Roxanne Spruance at Kingsley in Alphabet City worked alongside Vida to pair his exquisite cocktails with a perfect meal. Spruance suggests amuse pairing Invision with light appetizers like oysters or cured duck on rye cracker.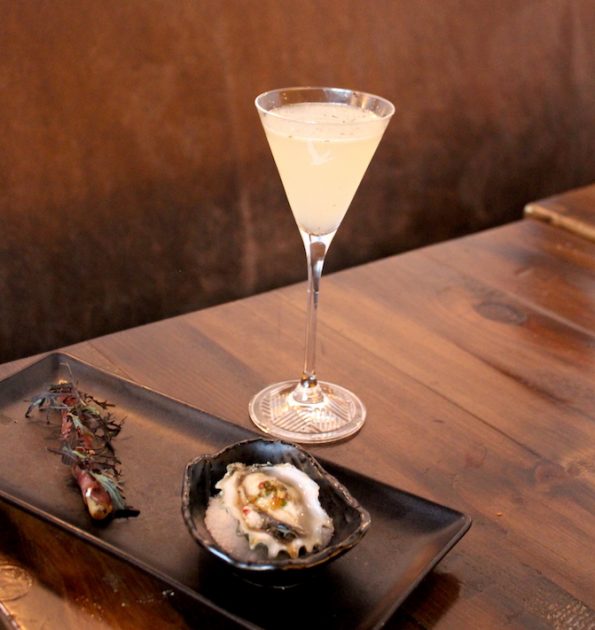 Photo by Sofia Corti Maderna
HOW
Ingredients:
2 Dashes Smoked Black Peppercorn Tincture
.5oz Lemon
.25oz Rich Cane Syrup
1oz Grey Goose Interpreted by Ducasse vodka
Smoked Black Pepper Tincture Recipe
Mix 3 tbls of ground pepper and 500 mls of Everclear (or another high proof neutral spirit) in an air tight container and let sit at room temp. for 72 hours. Strain through cheese cloth or coffee filter, mix with 500 mls of water, bottle and store at room temp.
THEN
Build all ingredients into a shaker tin. Shake, double strain into a chilled martini glass, and garnish with fresh cracked black pepper
Cheers!