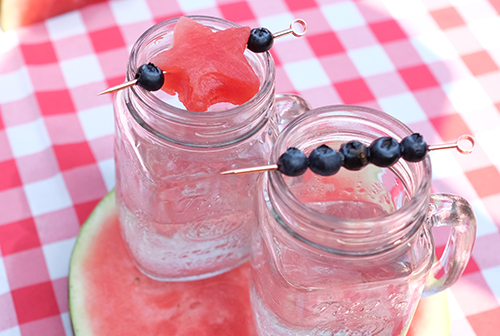 It's Been a Long Week: Tito's Summertime Sparkler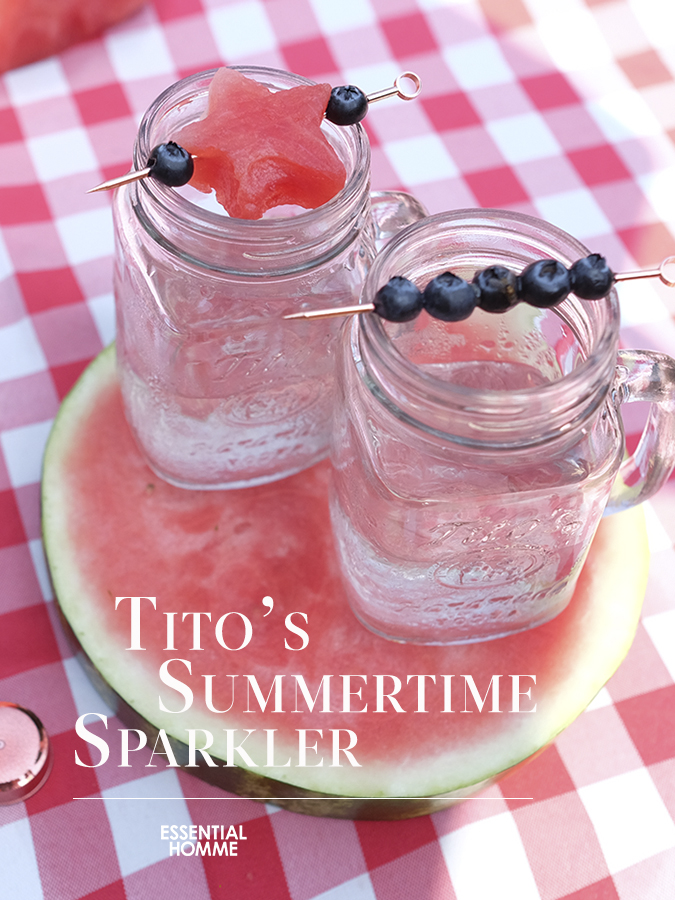 Image: ESSENTIAL HOMME, Tito's Vodka.
WHAT
Celebrate the season's solstice with Tito's Summertime Sparkler, the perfect companion for picnics and beach trips alike. With fresh fruit and a slight fizz, this refresher beats the sweltering heat.
HOW
Ingredients:
1 medium watermelon
0.5 oz. Guava nectar
0.25 oz. Simple syrup
Squeeze of fresh lemon
3 oz. Sparkling mineral water
1 l. Tito's Handmade Vodka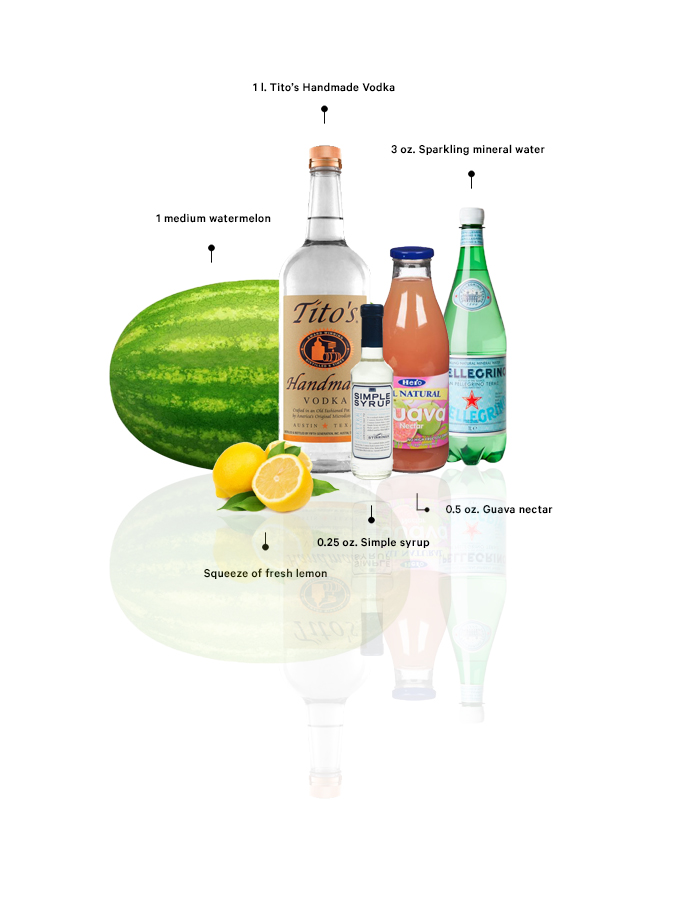 Image: ESSENTIAL HOMME, Tito's, Hero, Simple Syrup, and S.Pellegrino.
THEN
Cut watermelon into cubes and flash freeze for 30 minutes. Later, add frozen watermelon to an infusion jar or glass vessel and cover with Tito's Vodka. Let it sit for 4-5 days and strain out the fruit with a cheesecloth to make the infusion. Take 1.75 oz. of watermelon-infused Tito's and build the rest of the cocktail, in order listed, over ice and stir. Garnish with fresh fruit.