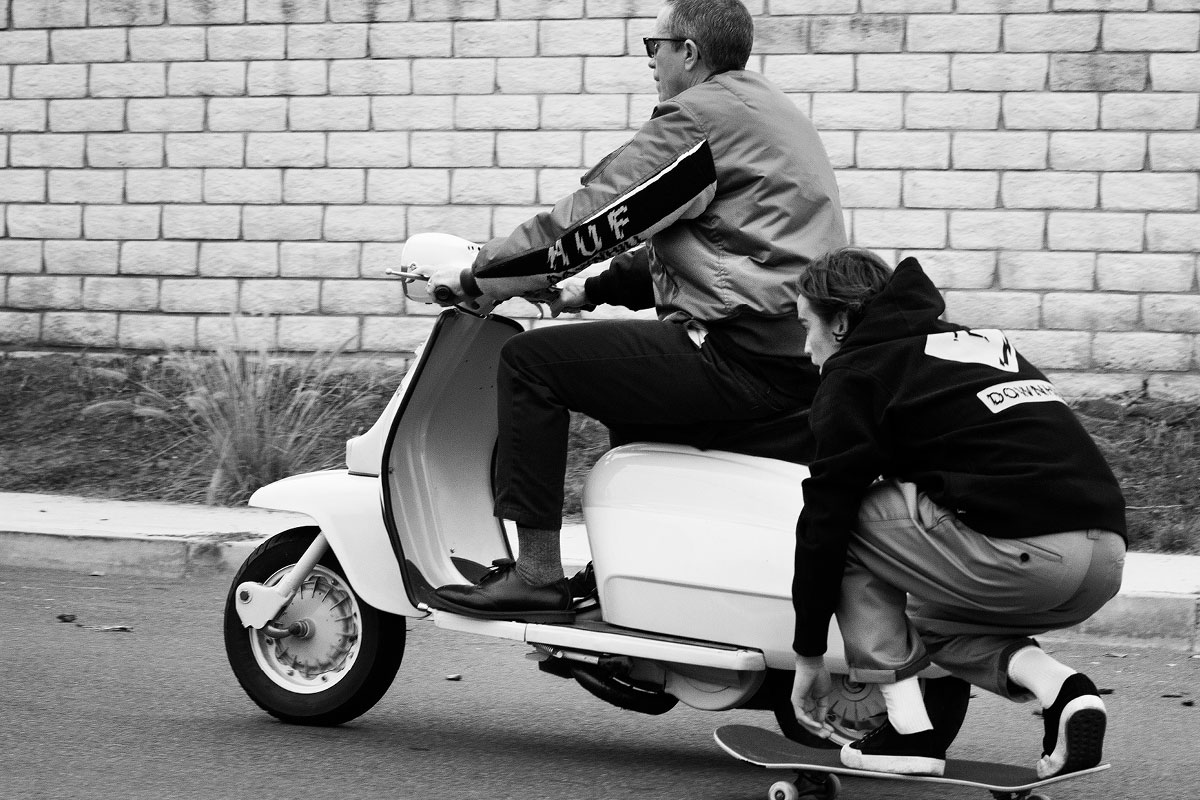 HUF Launches Capsule Collection With United Arrows & Sons
HUF is partnering with contemporary Japanese brand United Arrows & Sons for a capsule collection dubbed "DOWNHILL 2." The two brands have previously worked on a range of apparel and accessories. Their second round features pieces inspired by the British 'Mod' subculture and skateboarder Matt Hensley. As a brand that started as a skateboarding aficionado, HUF continues to weave this thread along with its newest projects. The campaign itself actually features Hensley alongside HUF founder Keith Hufnagel and HUF team rider Justin Drysen. Mentionable pieces in the collection include a military-inspired jacket, a retro Mod Coat, and other pieces of apparel with decorated sleeves.
The HUF x United Arrows & Sons collection is set to release January 16th exclusively at HUF and United Arrows & Son's flagship and online stores.