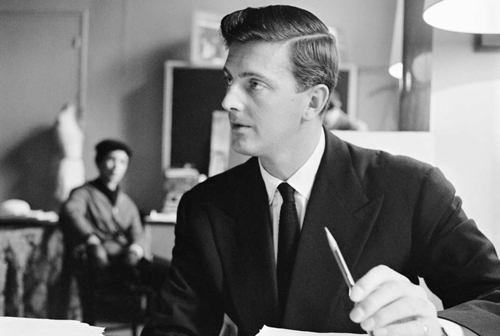 Hubert de Givenchy, Founder of Givenchy, Dies at 91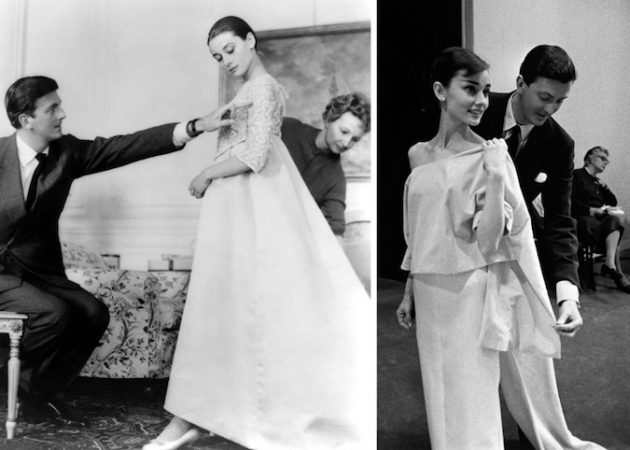 Images: ©Diltz (Right) and David Seymour (Left)
Hubert de Givenchy, fashion revolutionary and founder of the House of Givenchy in 1952, died on Saturday at the age of 91. The industry mourns the death of the man who single-handedly recreated the fashion facade of the world after World War 2 with his creations for Audrey Hepburn in classic movies including Breakfast at Tiffany's, Funny Face, and How to Steal a Million.
Longtime friend of Hepburn, Givenchy also worked alongside then unknowns Pierre Balmain and Christian Dior. He further worked for Elsa Schiaparelli and admired Cristobal Balenciaga. Even his successors at his eponymous house included John Galliano, Alexander McQueen, Julien McDonald and the more recent, Riccardo Tisci, have gone on to carve their own legacies. His influence on 20th century fashion and beyond is immeasurable — Givenchy invented the 'little black dress,' after all.
Hubert de Givenchy's work and own style was innovative for the time, yet timeless in the long run. He was the face of Parisian chic, and that's precisely how the world will remember him.