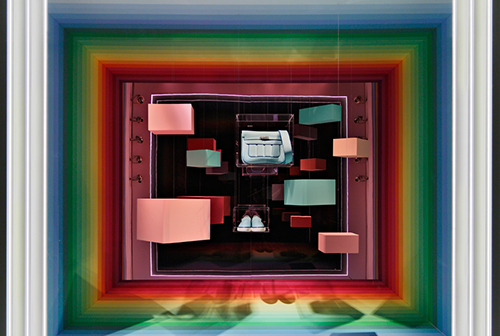 Hermès New York Unveils Window Concepts with Artist Edward Granger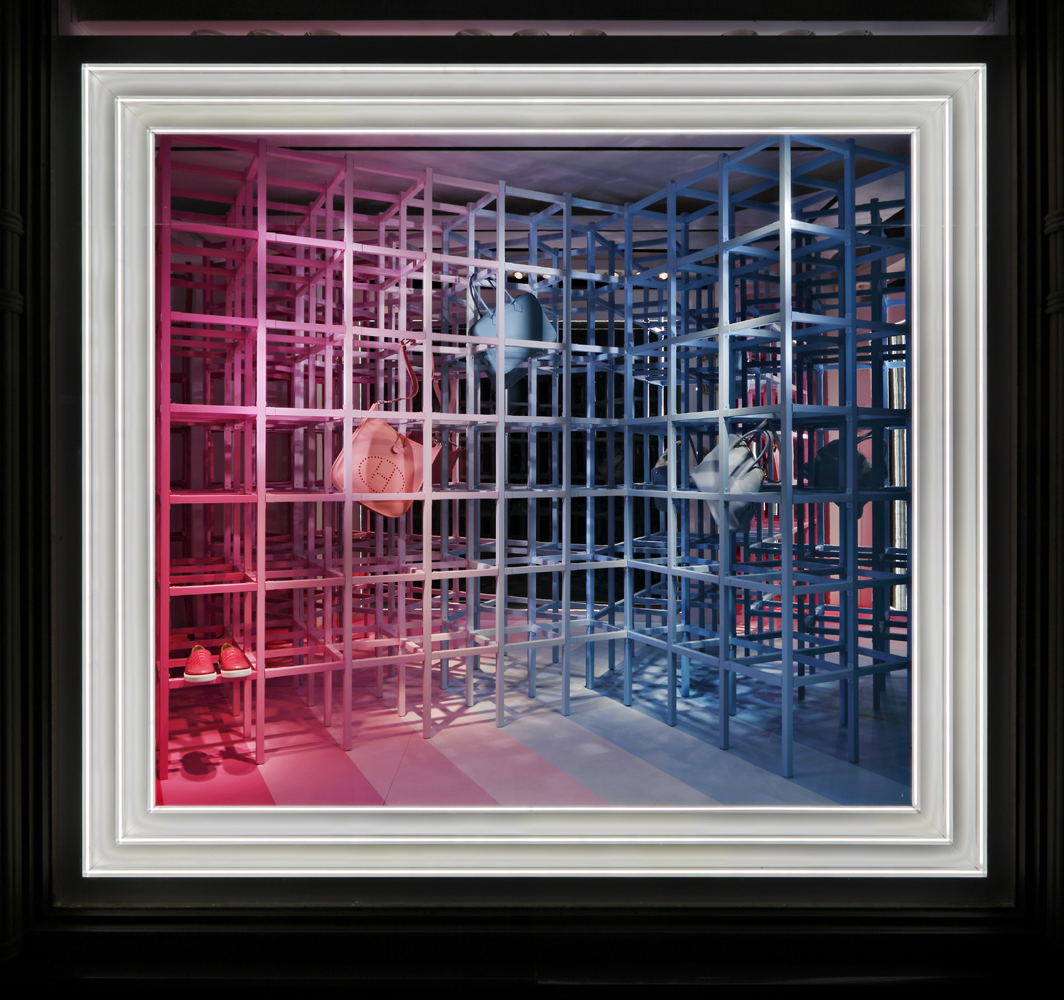 Image: Tom Sibley, courtesy of Hermès.
Hermès' Madison Avenue boutiques get a New York City makeover as the globally recognized French fashion empire reveals its latest summer window designs. Part of the Vitrine D'Artiste program, through which Hermès invites creative talent to design window concepts for its worldwide flagships, American artist Edward Granger—an Art Basel regular—offers up his interpretation of the New York urban scene with this latest window installation.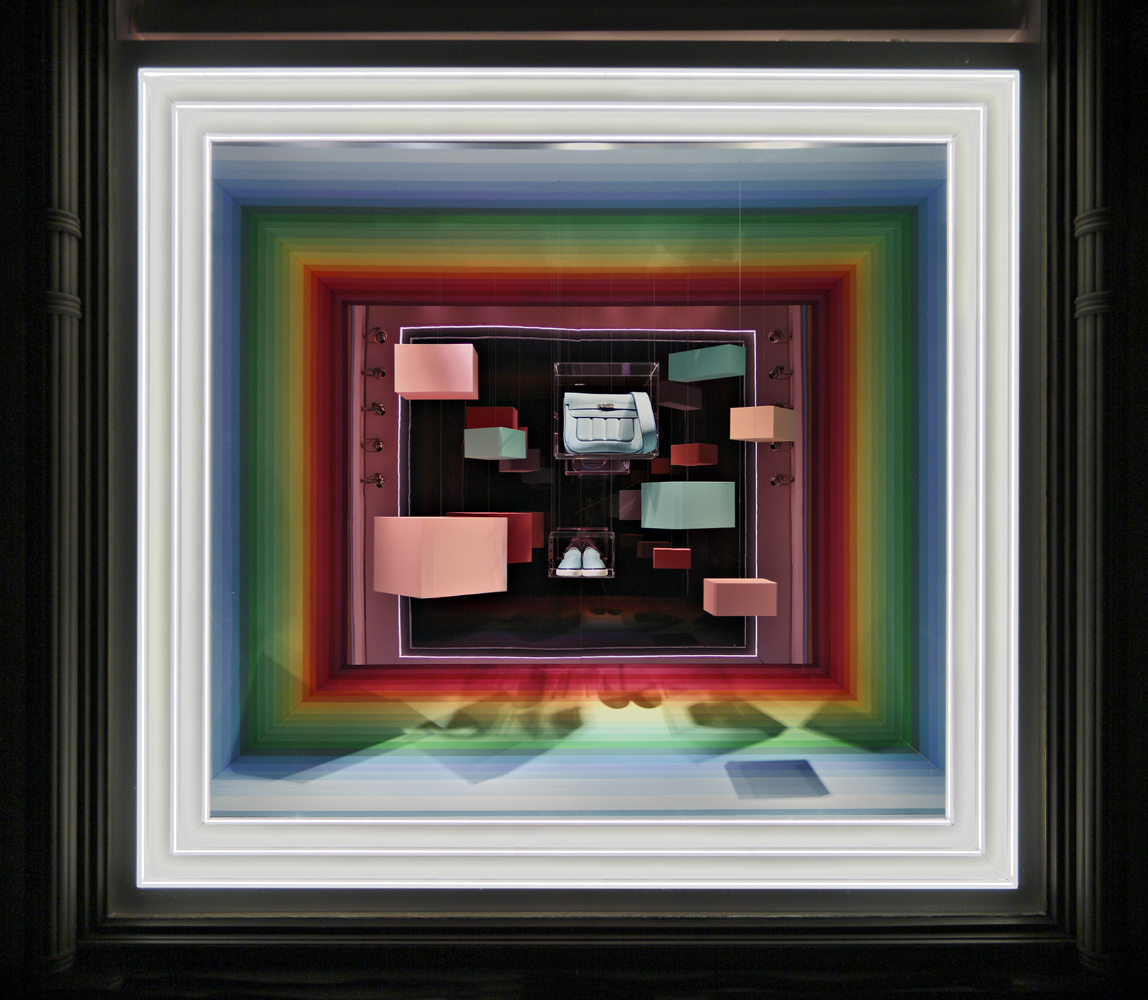 Image: Tom Sibley, courtesy of Hermès.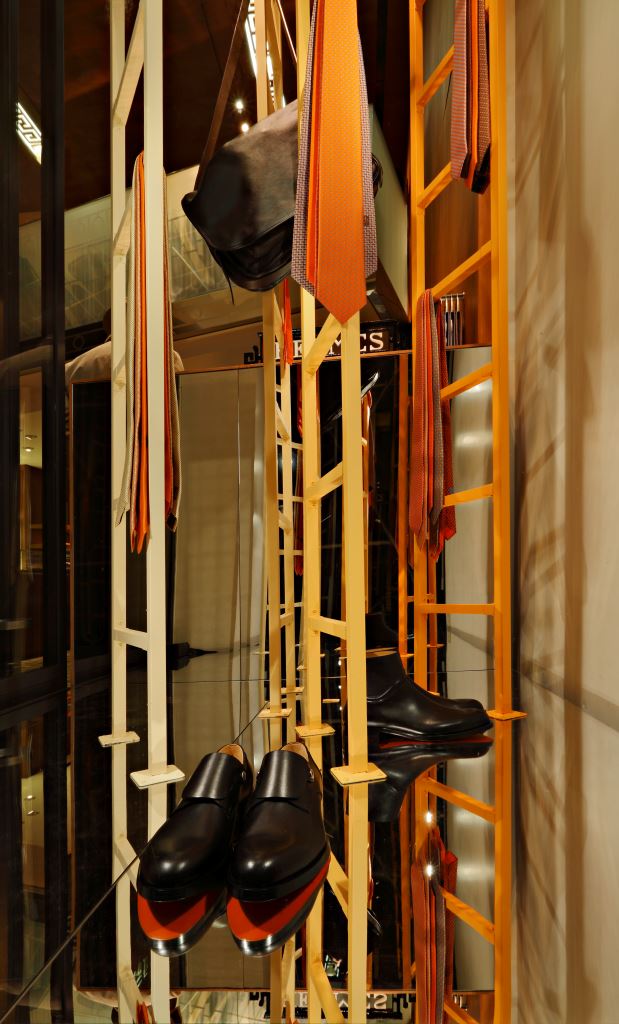 Image: Tom Sibley, courtesy of Hermès.
The new designs, branching out of the brand's summer 2015 theme of Flâneur Forever—a French concept of an observer experiencing architecture as they travel—feature the full range of Granger's architectural and colorist talents. With geometric shapes to layer and break apart the boundaries of the space, as well as an array of bright colors to inject warmth and dynamic presence, Granger creates a vibrancy that interprets and projects the familiar New York City rhythm onto a three-dimensional canvas. Repurposing material-concepts that are commonplace in the city—grids, fire escapes, and hand-painted walls—the new windows are just as much for the art critic as they are the casual window shopper. "I view this as being analogous to the constant pulsing energy and vibrant electricity of New York City life. The rhythmic beat of a person's heart, or harmonics," Granger says.
The work, an homage to time and space as well as themes of man versus nature, is on display from June 11 through the end of August at Hermès Madison Avenue and Hermès Madison Avenue Men.