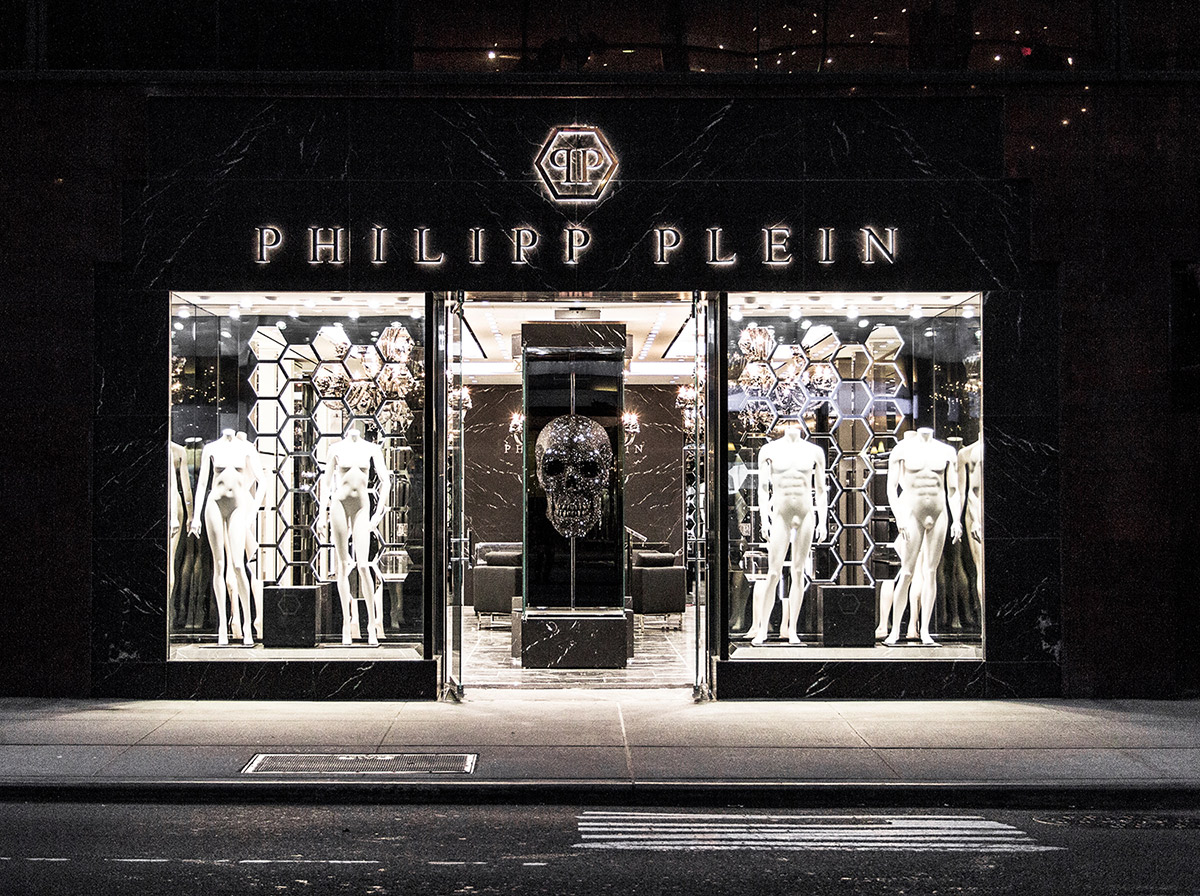 Philipp Plein Opens New NYC Boutique on Madison Avenue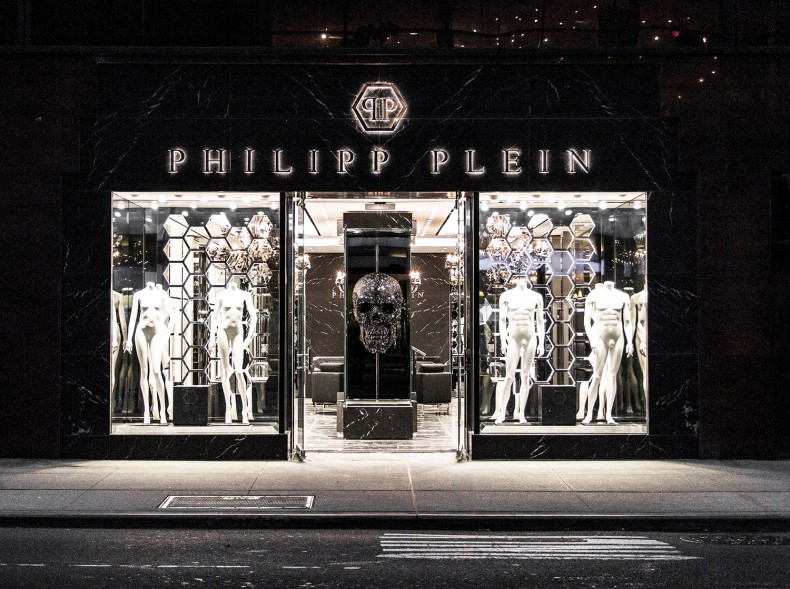 Image: Philipp Plein.
The newly-opened Philipp Plein boutique at 625 Madison Avenue on Manhattan's Upper East Side neighborhood is the perfect example of the brand's chic combination of downtown edge and uptown sophistication. The beautifully-styled high-end retail space—which was designed and conceived by the designer himself and the Milan-based architectural firm, AquiliAlberg—features wall-to-wall black and white marble (a common color pairing for the brand) with elegant silver and steel accents.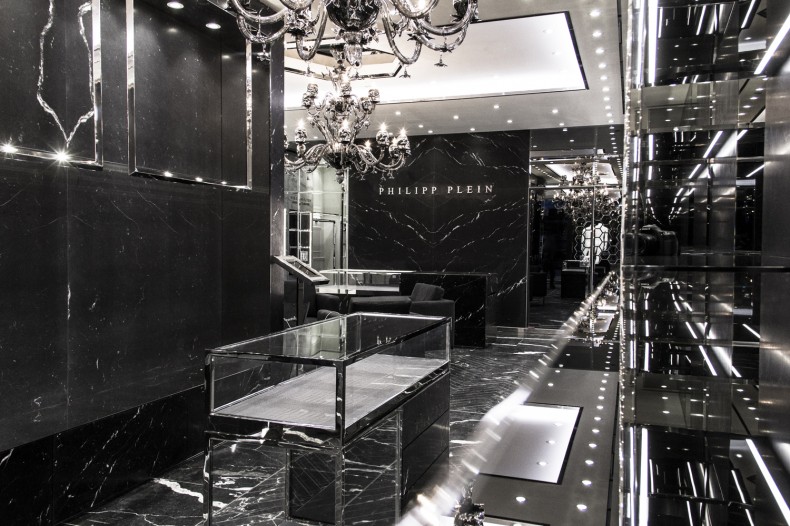 Image: Philipp Plein.
Black leather seating and custom details such as a Swarovski crystal-covered skull that anchors the store's entrance are other cues of Plein's luxury-infused aesthetic. Further, the store's use of the brand's famous skull symbol is echoed by deep gray Murano glass chandeliers that hang atop the space and give off an old-world gothic vibe.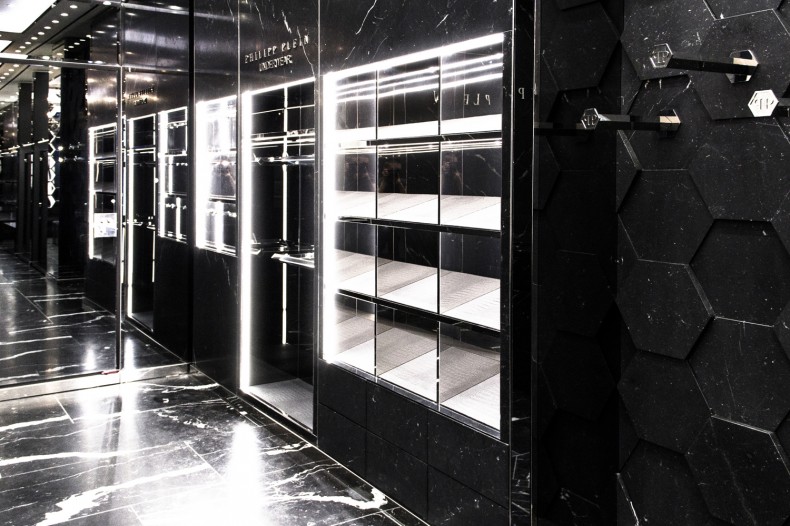 Image: Philipp Plein.
Plein's hexagonal logo becomes a recurring theme throughout the boutique, and is featured as a geometric design element in the windows, as well as throughout the space on walls and brightly lit display cases. The stoically chic space acts as a welcoming showroom for the brand's men's, women's and accessories collections that mingle throughout the boutique like exquisite works of art. The attention-grabbing offerings, which feature fur, leather, and graphic whimsical prints successfully entice shoppers to be a part of the extraordinary mix of rock and roll edginess and classic Italian craftsmanship that make up the Philipp Plein world.