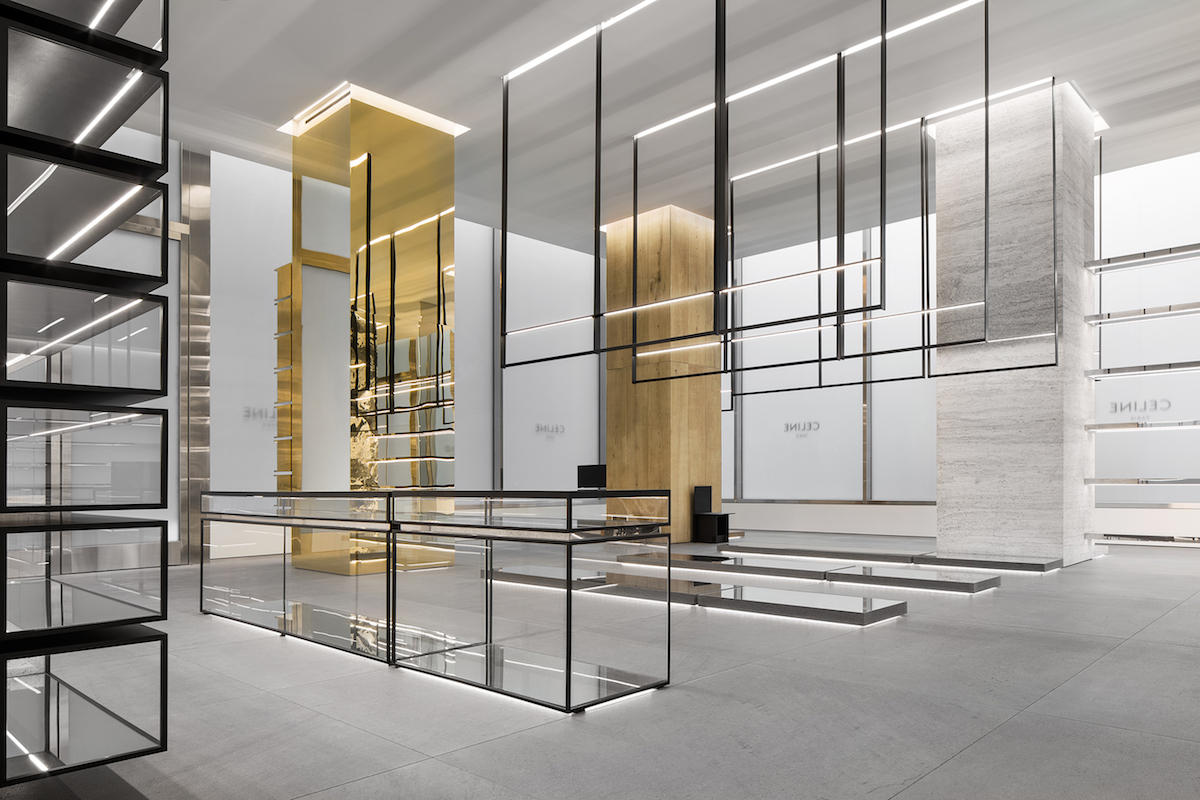 Hedi Slimane's First Celine Store Opens on Madison Ave
The new Celine boutique on Madison Avenue in New York is spearheading the subsequent launch of Celine boutiques worldwide. Designed by creative director, Hedi Slimane, the concept store combines natural materials with a sculpture-like interior – natural stones, reclaimed oak, Roman lava stone flooring, and Bianco Raffaello marble establish an earthy yet industrial atmosphere. The retail space also features pieces by several contemporary artists, including British sculptor James Balmforth, Mexican artist and architect Jose Davila, Canadian visual artist Elaine Cameron Weir, and American artist Oscar Tuazon.
The Celine store is open now at 650 Madison Avenue, NY 10022. Check out some of the photos of the store below.
Images: Celine.