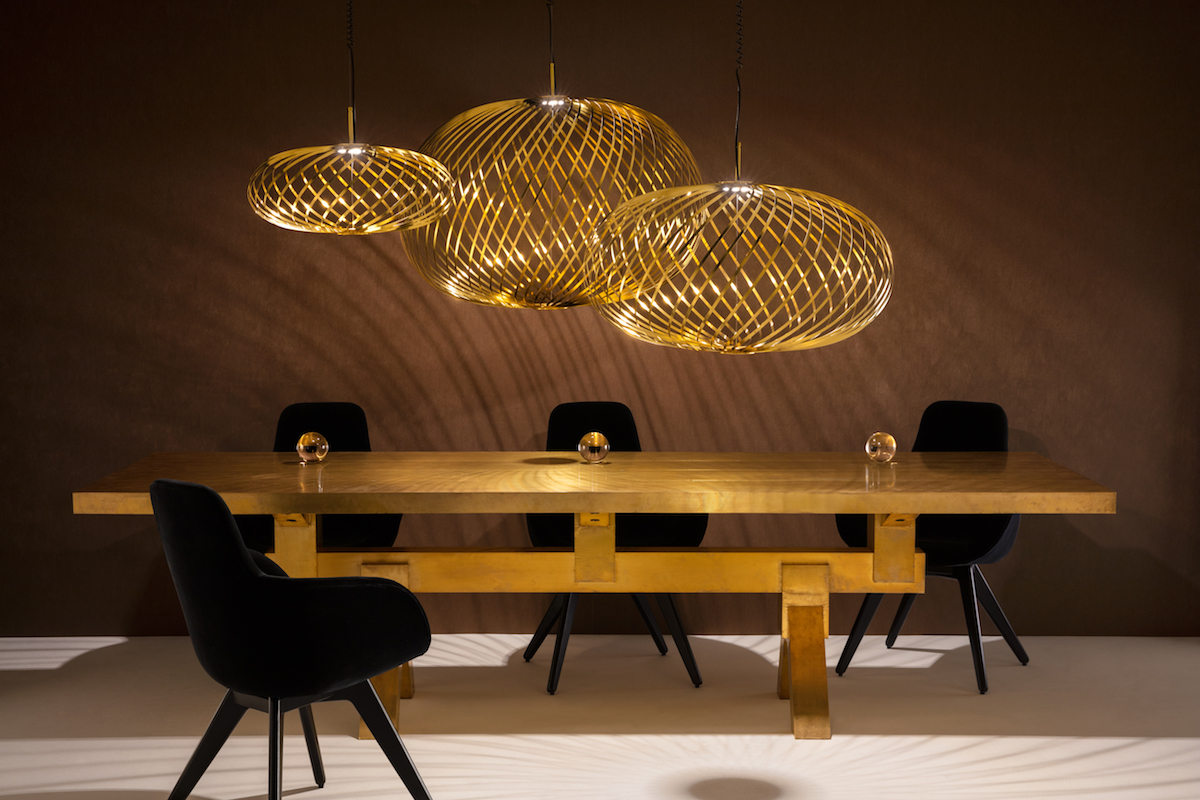 Tom Dixon's Big Fat American Tour Is Here
British interior designer Tom Dixon has embarked on the FAT American Tour, a tour of the US and Canada starting this month that will introduce essential pieces from this year's collection. The collections will be on display in Portland, New York, Los Angeles, Atlanta, Austin, Seattle, Toronto, and finally Vancouver later this spring.
"All too often, we have shown our newness in America, months or even years after European launches – this time we want to completely reverse the equation and preview our top secret innovations in the New World first," said Dixon. "These will be the latest objects for 2019 and live prototyping for 2020."
Each stop along the tour features FAT furniture (the new molded-foam-made upholstery for seating), OPAL lighting (a line of translucent, tinted, while "Opalescent" polycarbonate Tom Dixon globes), as well as parties, talks, and lectures. The showcase is not only aimed at architecture and interior design professionals, but fans and friends alike. Furthermore, Swedish music tech company Teenage Engineering is partnering up with Dixon for the project – so the party aspect of the tour is certainly accounted for.
Check out some of the pieces from the Big Fat American Tour below.
Images: Tom Dixon.