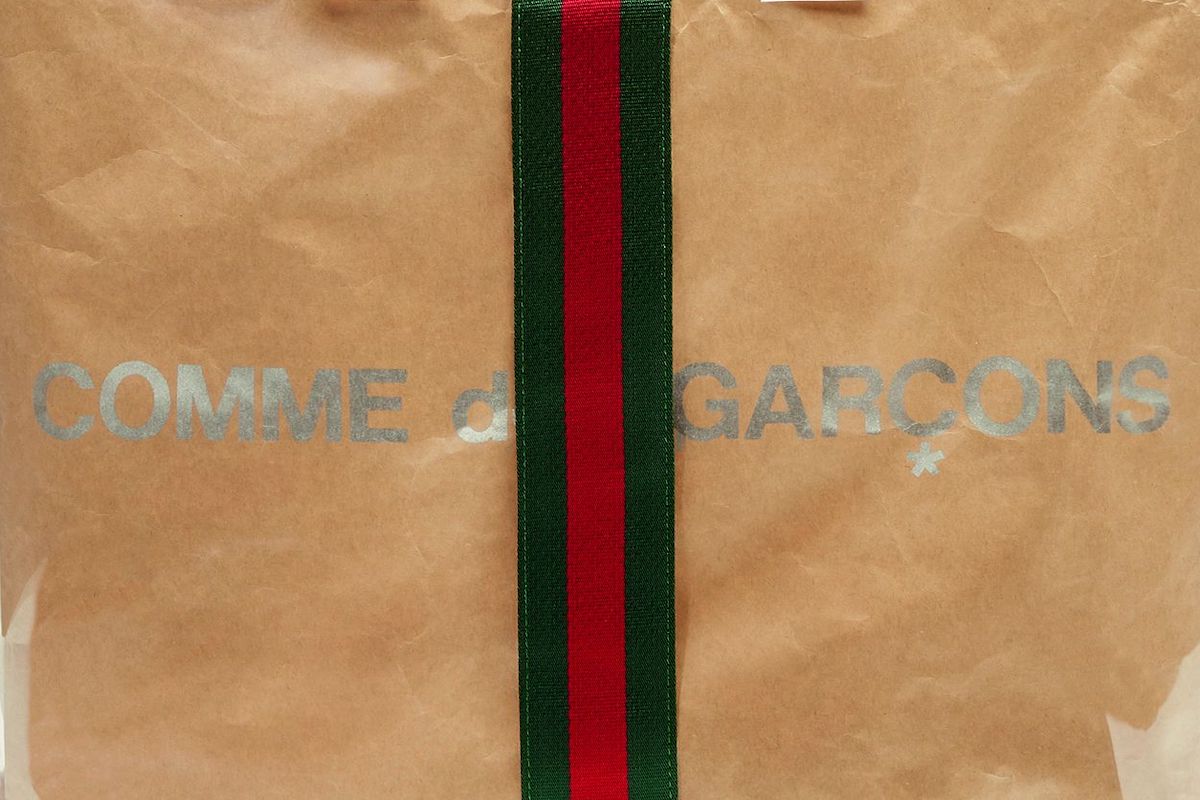 Gucci Partners with Comme Des Garcons on Holiday Bag
Opposites collide in the best way possible. The eclectic Italian fashion house Gucci is partnering with the minimalistic and bold Japanese label Comme Des Garçons in the latest master collab. Gucci's creative director, Alessandro Michele and CDG founder, Rei Kawakubo explore the conventions of each other's designs and produce a unique spin on the classic CDG shopper bag.
Much like the original, the collaborative effort features a brown paper bag encrusted in an industrial-inspired plastic "shell" with the CDG logo print, but the design deviates when the iconic vertical green-red-green Gucci web interrupts the sleek and classic design straight down the middle. A perfect harmony that marries the decadent with the understated. The Made in Japan bag made its debut worldwide in Japan at Comme Des Garçons and Dover Street Market Ginza and will be available on December 6th.