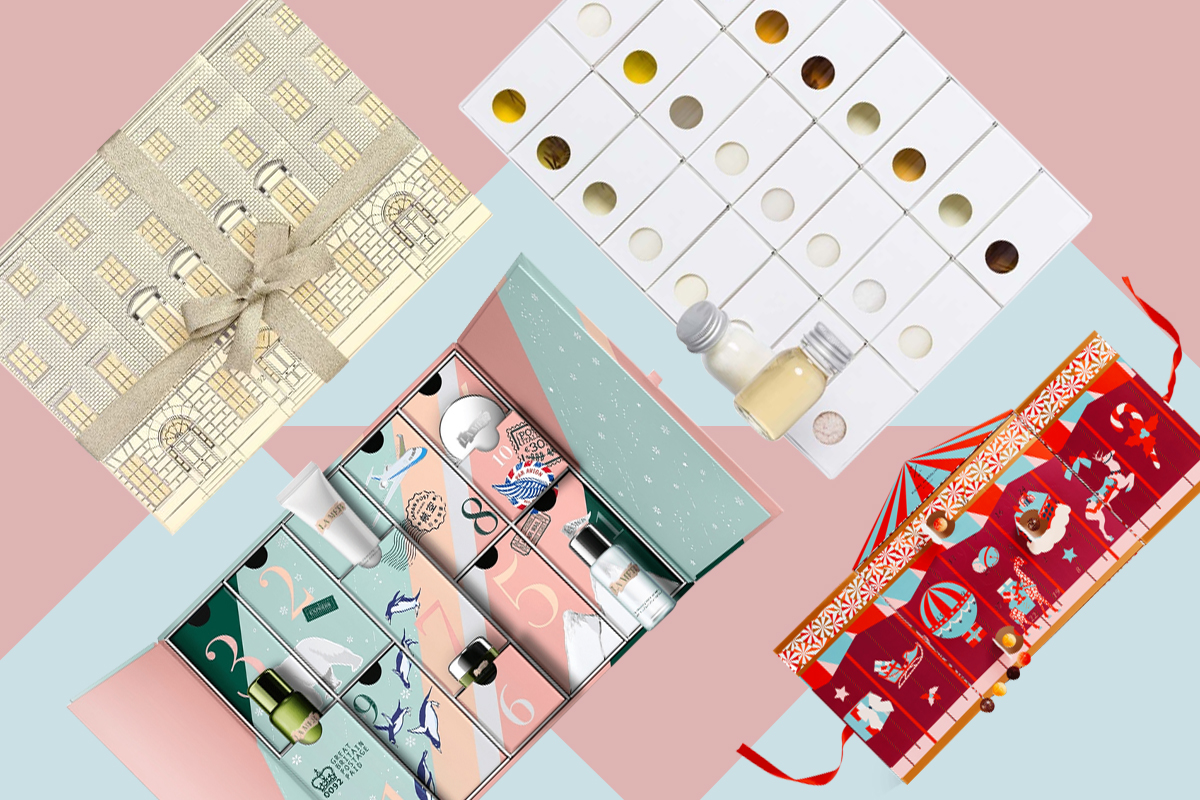 A Compilation of Luxury Advent Calendars
Dior, La Mer, Balmain, oh my! Why not gift someone (or yourself) a gift a month ahead of the Holidays instead to give them 24 days of petit surprises. Advent Calendars are back from your childhood with a mini-makeover, a luxury touch of beauty products, perfume, and only the best chocolate this season.
DIOR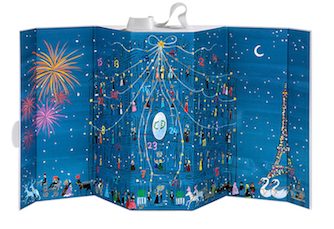 Oh to be in Paris for the holidays, precisely 30 Avenue Montaigne.. at the Hose of Dior, of course. Every year the flagship store host some of the city's most impressive light decorations and this year Dior also transfers the magical facade onto its annual advent calendar. Find your own cadeux behind the 24 windows of Dior.
Advent Calendar, Dior, $425
ATELIER COLOGNE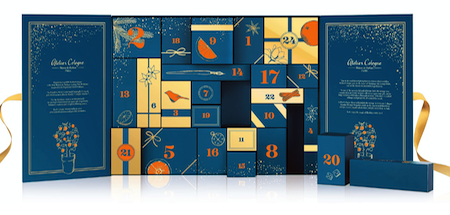 What better way to try on all the scents from your favorite cologne brand than an advents calendar. The discovery scent from Atelier Cologne is the perfect way to headstart your festive mood starting on December 1st.
Luxury Advent Calendar, Atelier Cologne,$350
DYPTIQUE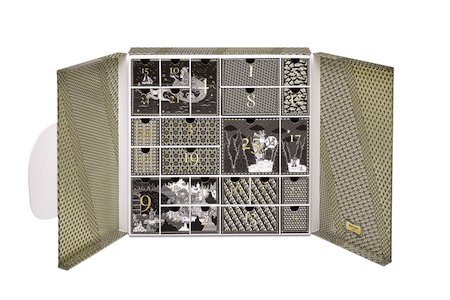 Delivered directly from Boulevard Saint-Germain, Dyptique's compilation of magical treasure boxes includes everyone's favorite mini-versions of the brand's iconic candles, fragrances, and body care products. Pst… there's a 25th surprise too in there.
Advent Calendar, Dyptique, $425
MOLTON BROWN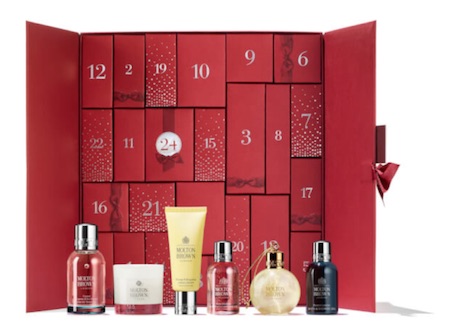 If it's good enough for the Queen herself, it's good for us. The Royal Warrant holder's advent calendar this year includes a collection of body care (some even rum-soaked,) candles and even Christmas tree decorations.
Opulent Infusions Advent Calendar, Molton Brown, $250
NUXE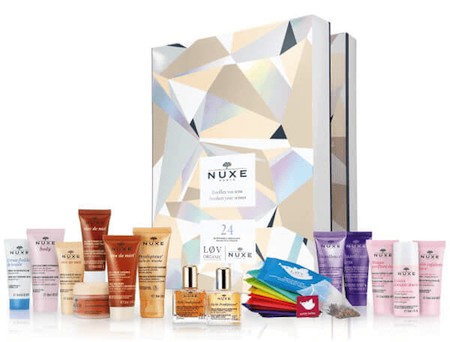 Every Frenchman swears by Nuxe's Huile Prodigeuse and just for that, the brand's entire holiday gift-set is a minefield of French beauty secrets. Plus there's tea inside too.
Beauty Countdown Advent Calendar, Nuxe, $76
LA MER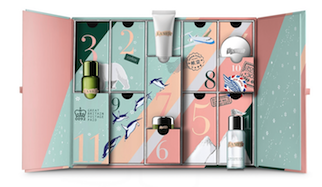 You're guaranteed 12 days of flawless skin and radiance with the luxury skincare brand's seasonal offerings. Each of the treatments is infused with cell-renewing Miracle Borth and the brand's secret ingredient of flow-boosting luminosity.
12 Days of Radiance Collection, La Mer , $400.
PIERRE MARCOLINI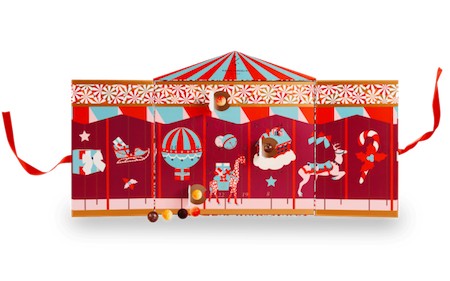 From the God of Chocolate himself all the way in Brussels, we'd forgo any gift for a set of Marcolini's chocolate. Indulge your sweet-tooth before the holidays even start.
Advent Calendar, Pierre Marcolini, 49€
KIEHL'S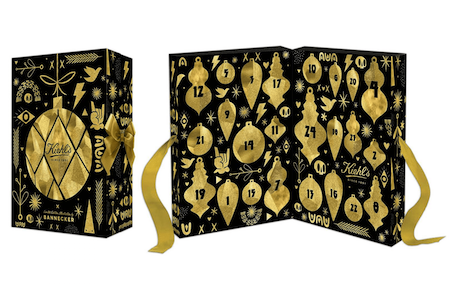 Travel into this holiday season with a mini-case of Kiehl's skincare featuring cleansers, face masks, serums, moisturizers, and more. Remember, no matter what the holidays bring your skin will still look its best.
Limited Edition Advent Calendar, Kiehl's, $70
L'OCCITANE EN PROVENCE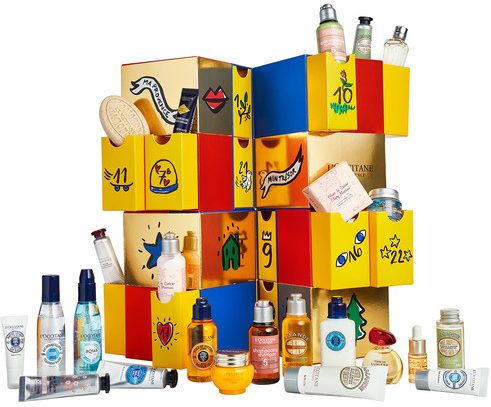 Another year and yet you're still not celebrating in Provence. Instead, L'Occitaine brings you a box of whims designed by the imagination and designs of Castelbajac. Your Advent Calendar is now also a work of art, literally.
Signature Advent Calendar,  L'Occitane En Provence, $59
LA MAISON DU CHOCOLAT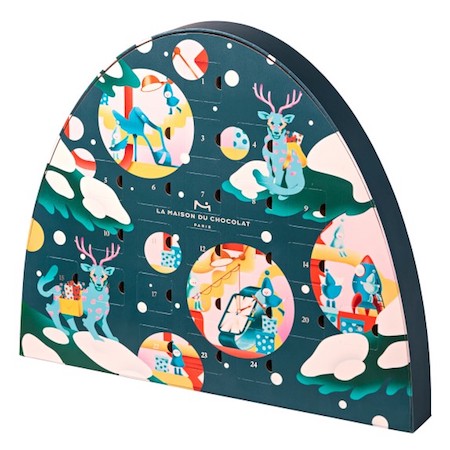 Satisfy your chocolate craving with the Maison du Chocolate world of delicacies wrapped in a Holiday Dreamland Box ornate with magical animals and snow activities.
Christmas Dream Advent Calendar, La Maison Du Chocolat, $63
BALMAIN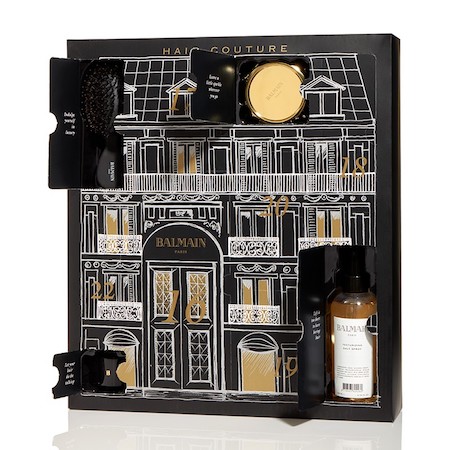 Balmain Beauty is the couture of skincare products. Spoil yourself with the brand's best-selling hair care products. Pst…a great travel sized option before you head out for the holidays.
Limited Edition Advent Calendar 2018, Balmain, $154
JO MALONE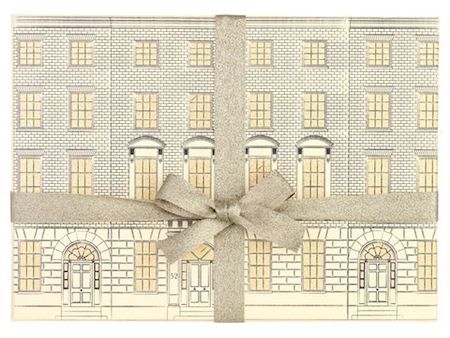 One of a kind collectible calendar, the Jo Malone edition is surely the most coveted. Wrapped in a sparkly bow, the box holds everything you will need for your glamorous holiday season.
Advent Calendar, Jo Malone, $450
CARTHUSIA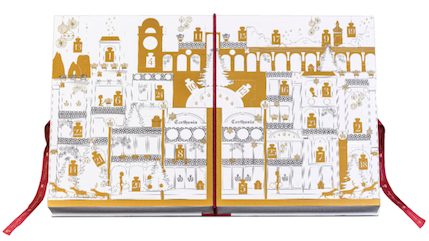 With only 500 pieces available worldwide, the Italian beauty brand evokes 25 days of seasons greetings from the fragrant island of Capri. The compilation features both mini-sized and full-sized pieces from Carthusia's longstanding collection.
Limited Edition Advent Calendar, Carthusia, $575
SUSANNE KAUFMANN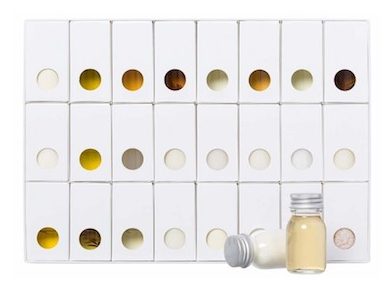 Plunge into your holiday glow with Kaufmann's seasons best and maybe then you'll book a trip to her Austrian retreat house as well. With the brand's dedication to nature, quality, and sustainability, your skin will not only look great but also isn't hurting the environment.
Advent Calendar, Susanne Kaufmann, $178