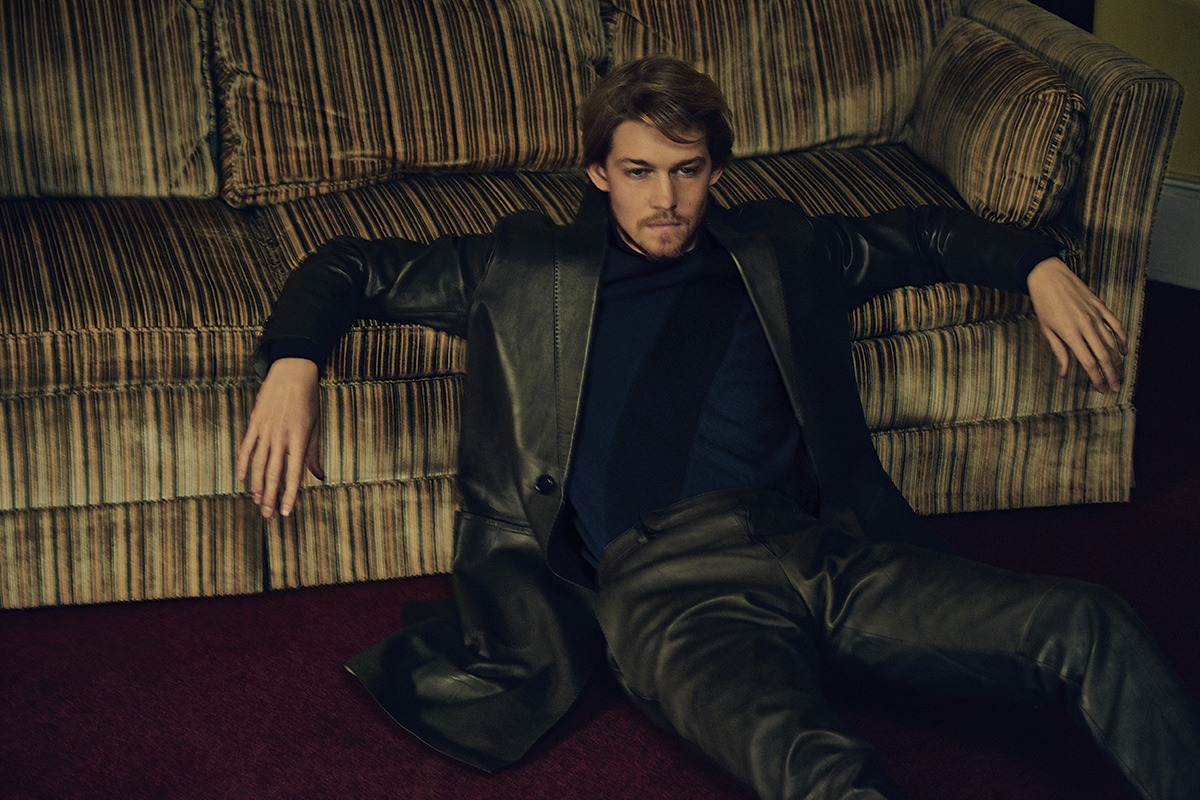 Joe Alwyn is Right On Time
Photographed by Kevin Sinclair and styled by Terry Lu.
It's one of the first brisk days of the season, and Joe Alwyn is dressed in a casual all-black athleisure ensemble, fit for someone constantly on the go. It's the perfect tall, dark, and handsome frame for his icy and striking features, which have landed him on an international campaign for Prada. He yields the mighty albeit quiet confidence of a leading man, with a demeanor that can command a room while simultaneously remaining unobtrusive.
Yet Alwyn has been in the spotlight for a few years now, letting his work speak for himself in an age where people are more interested in what goes on off-camera. He doesn't post much on social media. He's successfully kept his relationship with pop megastar Taylor Swift—who penned a song about him, sweetly titled "Gorgeous"—fairly private. But he's not necessarily shy or secretive." I just don't have a tendency to overshare anything," he shares. Being in such close and frequent proximity to fame and celebrity culture while choosing not to participate is refreshing and, at this point, almost radical. But audiences are clearly hungry for more of the actor, and with his involvement in four highly anticipated films, they're going to get it.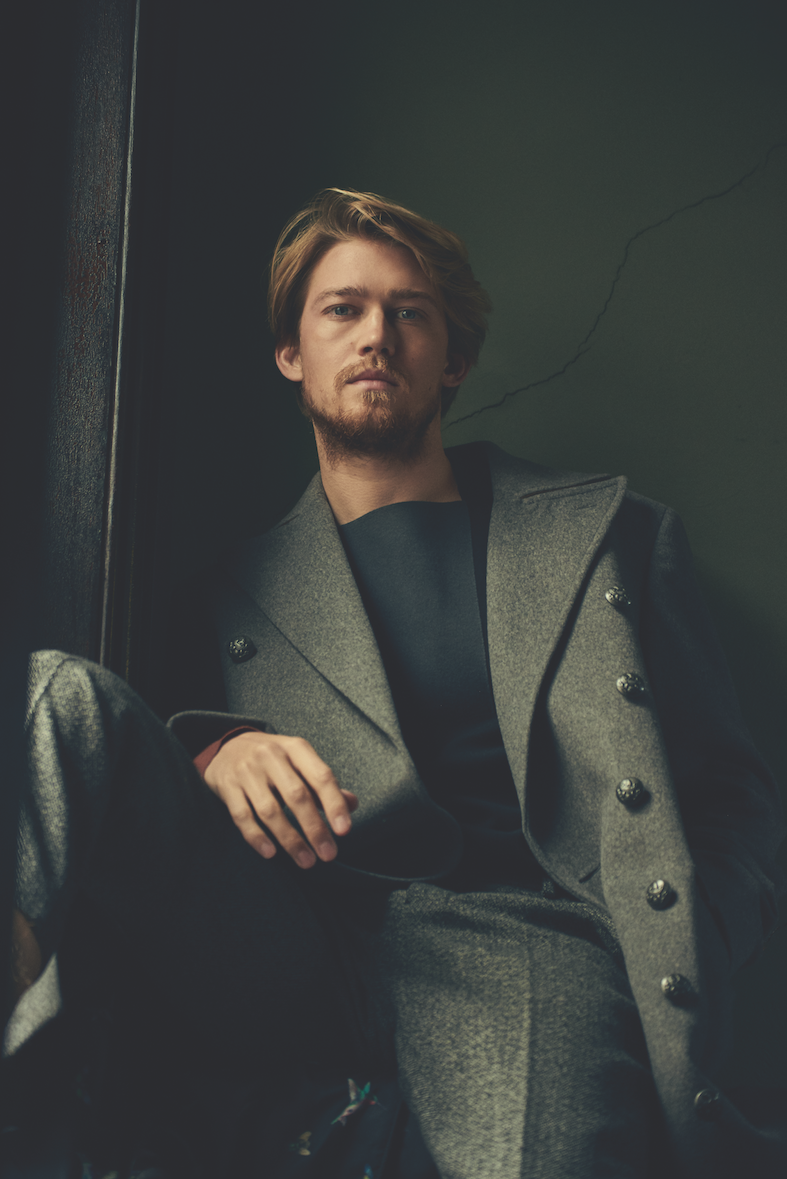 The 27-year-old actor was raised in London, where he remains based in between his increasingly busy schedule. He attended the City of London School (which also counts Daniel Radcliffe as an alum) before studying English literature and drama at the University of Bristol, and eventually earning a degree from the Royal Central School of Speech and Drama, where he was trained primarily in stage. A star student (no pun intended), Alwyn found himself in his first feature film—cast in the title role of 2016's war drama Billy Lynn's Long Halftime Walk—two weeks before he even graduated.
Two years later, Alwyn is set to take the world by an even bigger storm. He stars in Operation Finale—a historical film with Oscar Isaac and Ben Kingsley—as the son of a Nazi war criminal. He has a role in the biographical coming-of-age film about a pastor's son who survives gay conversion therapy Boy Erased, alongside Lucas Hedges, Troye Sivan, and Xavier Dolan.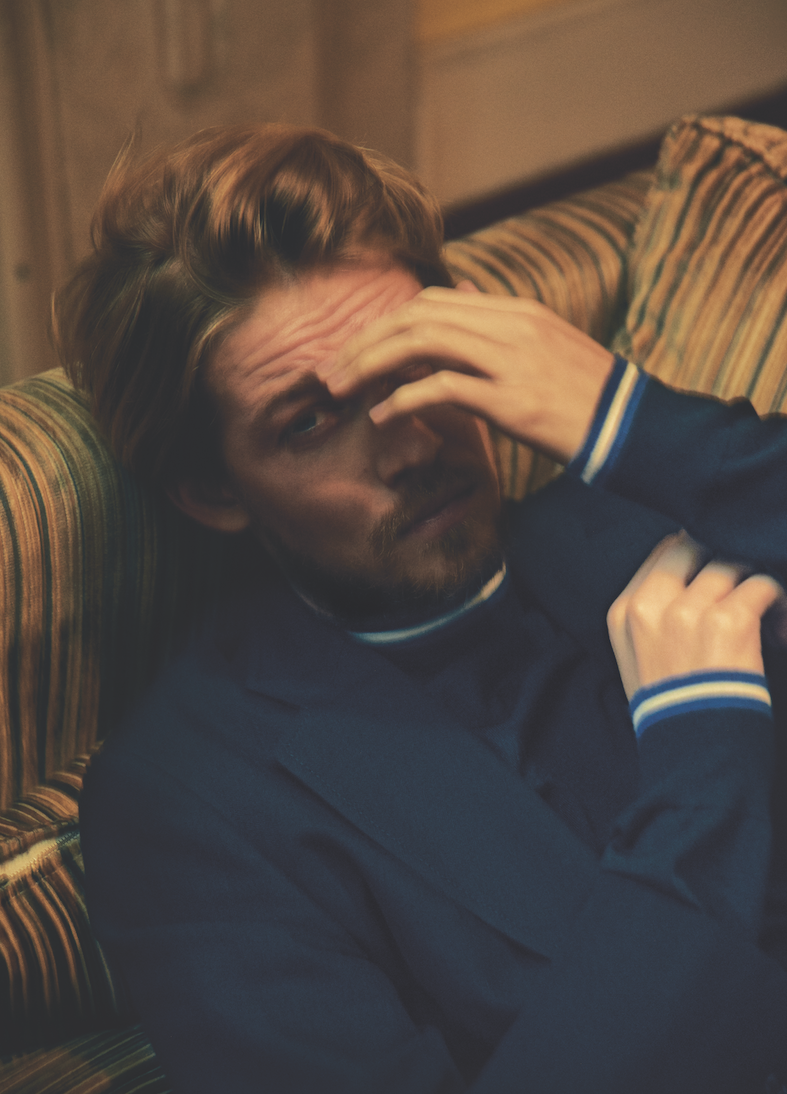 "I think it's such an important story to be told and explored," he says. "It was very eye-opening and relevant, especially here—in America, we have a vice president, Mike Pence, who has spoken on the record about believing in the power of conversion therapy. I think it's crazy, and when people feel like they can't be like themselves and they grow up in cultures or families that don't allow them to feel comfortable or able to be who they are, then that's always a relevant topic."
Alwyn's presence in the film is brief but powerful, demonstrating his inclination to pursue darker and more challenging roles that set him apart from his contemporaries and distance him from the perils of being typecast as simply a heartthrob.
He also appears in The Favourite and Mary Queen of Scots, two high- brow period pieces. Though, "I'm not seeking out period films," he clarifies. "I just want to work with interesting, great film directors and filmmakers."
Directed by Greek auteur Yorgos Lanthimos and co-starring Emma Stone and Rachel Weisz, The Favourite is an uproarious and subversive affair under the guise of a decadent 18th-century drama. Alwyn portrays Stone's love interest, and while there are a lot of love triangles and twists, his performance keeps the film firmly grounded when everyone is going off the rails.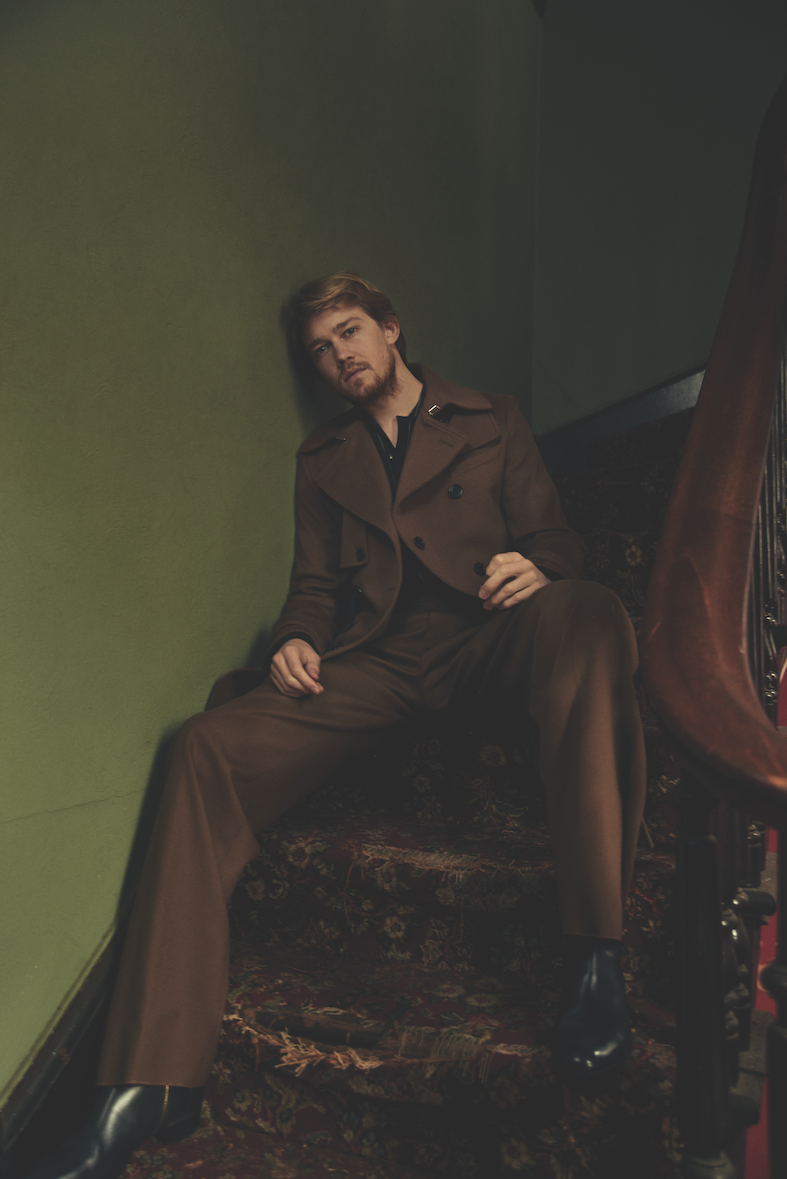 "Yorgos Lanthimos is a favorite director of mine. I read that script back in 2015, and it was one of my favorite things that I've ever read. It was so refreshing and different, especially in terms of period films. It had a special twist to it that I could only imagine through his slightly skewed mind. Having seen his previous films, I just wanted to be a part of it—it was such a great script with a great cast attached. It was just brilliant."
The film shines with its rich and complex characters, and motives that shift around in intention and sincerity. "He [Lanthimos] had absolutely no interest in making a film in the sense of it being a documentary or trying to capture a moment in time perfectly," he says. There's a tremendous amount of chemistry that permeates through the film, reflected in the cast's ability to successfully bounce off each other, a result that Lanthimos set to accomplish early in the film's production.
"He didn't want to talk about the period or the history—he just wanted us to jump in and have as much fun as possible and be willing to look stupid in front of each other. So for the two-week rehearsal we had, we would switch roles, be rolling around on the floor, singing, dancing; we would be doing all these exercises and almost be performing it as a play, so when we got to shooting, we'd humiliated ourselves so much that we had no reservations about jumping in and doing what he wanted."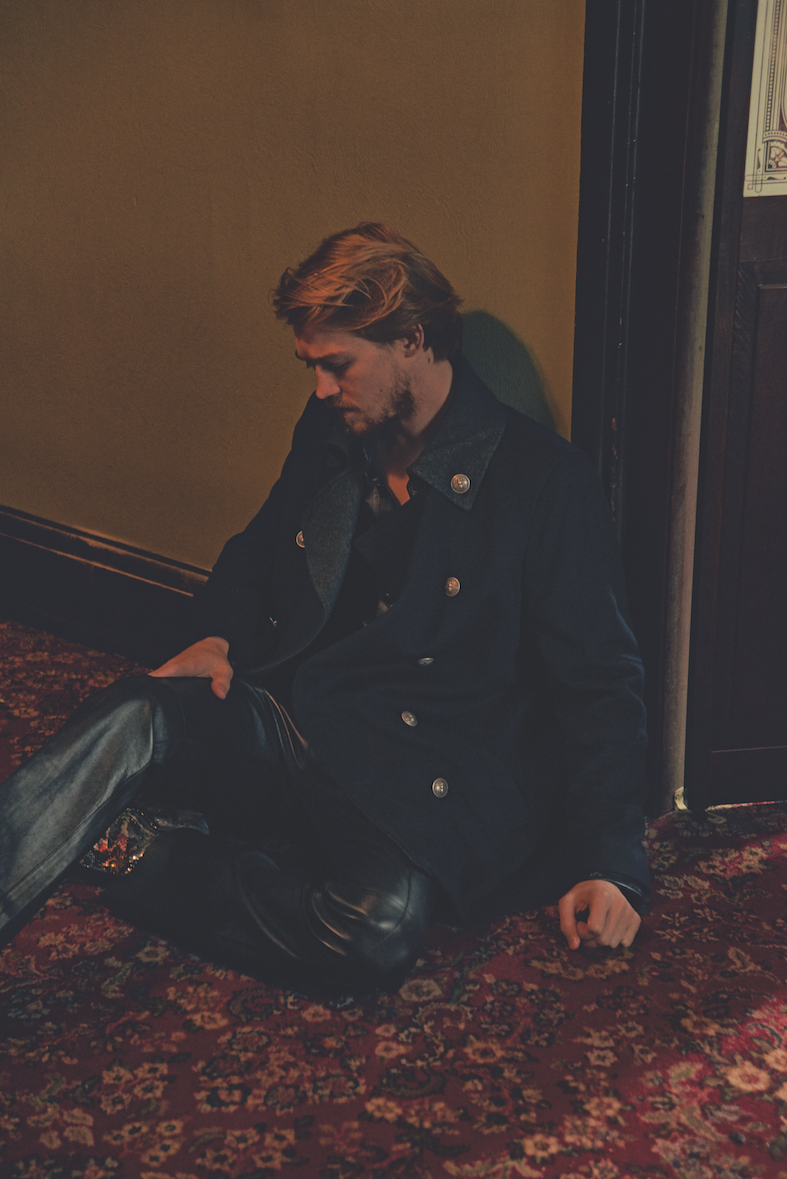 The Josie Rourke-directed Mary Queen of Scots, which also features Saoirse Ronan and Margot Robbie, takes a more serious approach. "We had two weeks' rehearsal with Josie Rourke, who has a theatre-based background, and there was a table read, talking with a historian in the room, talking about the characters, and the period it's in. I guess in some sense a more conventional film from what you might expect from that time and that story." Alwyn stars as Robert Dudley, the favourite of Robbie's Queen Elizabeth—there's a little irony there.
Alwyn frequently expresses gratitude and appreciation for his co-stars and the directors he's worked with, citing their guidance as invaluable. He remains humble with a drive to excel in his field as a great actor, with a fierce curiosity and fortunate opportunities to learn from the best. And while he has a slew of period pieces coming out—he's also been linked to a biopic about civil rights activist Harriet Tubman out next year—it's clear that his time is now.