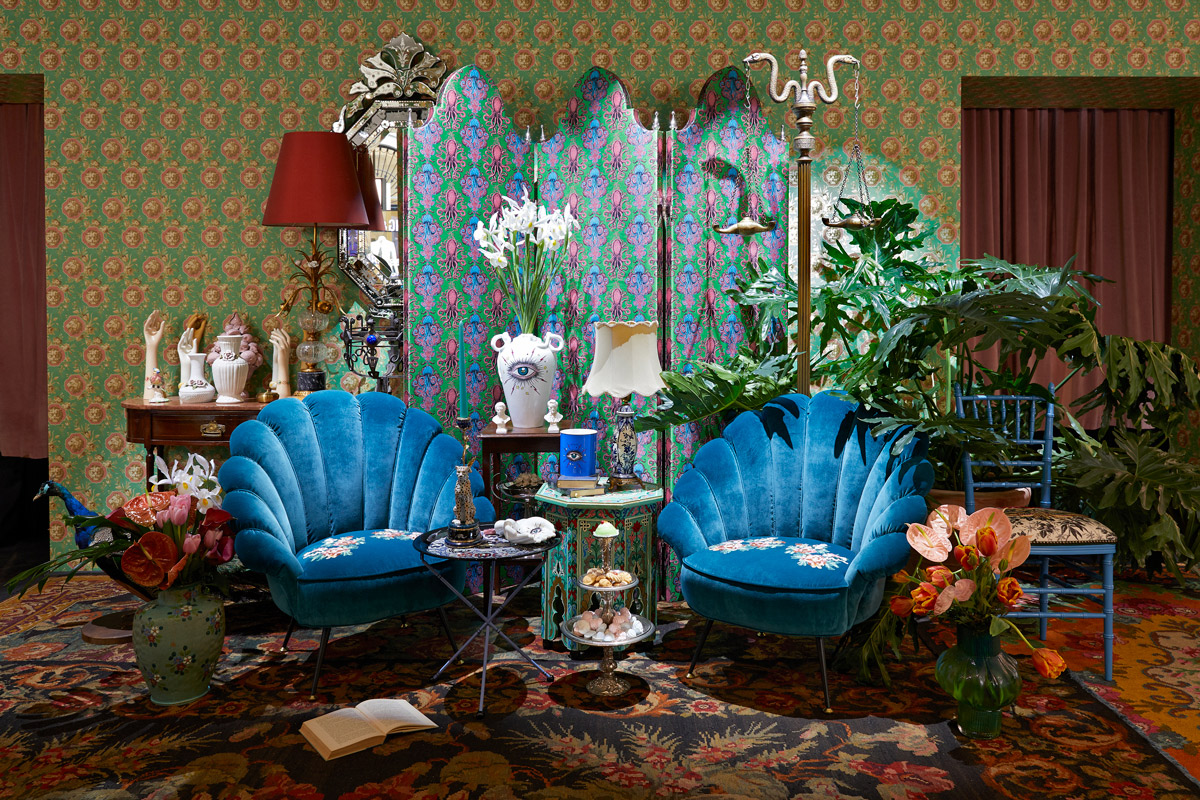 Gucci Décor Wants You to Live in its Pop-Up Shop
Gucci is expanding its home range line with an immersive pop-up shop in Milan as part of this year's Salone del Mobile. The new temporary space is an expansive two-floor ordeal, filled with the Italian designer's fantastically weird furniture and other household goods.
The space showcases the wide selection of wallpapers and other available tapestries while furniture pieces (both original designs and repurposed antiques) are displayed around the space in a gallery-like arrangement. It's basically a store one can only dream of living in. To enhance the experience, the Gucci app features exclusive information on the pieces as well as an augmented reality component for those not in Milan that lets interested buyers see how the piece would look in their own homes. The future really is now.
The Gucci Décor temporary store is open now at 19 Via Santo Spirito. Check out some pictures of the space below.
Images: Gucci.