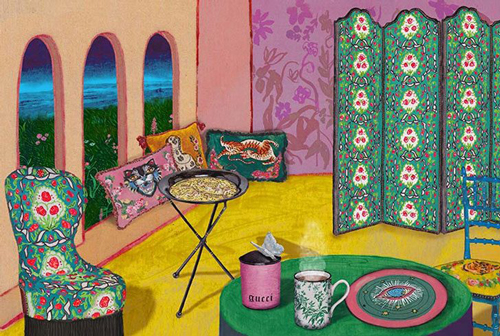 Spruce Up Your Home With Gucci Decor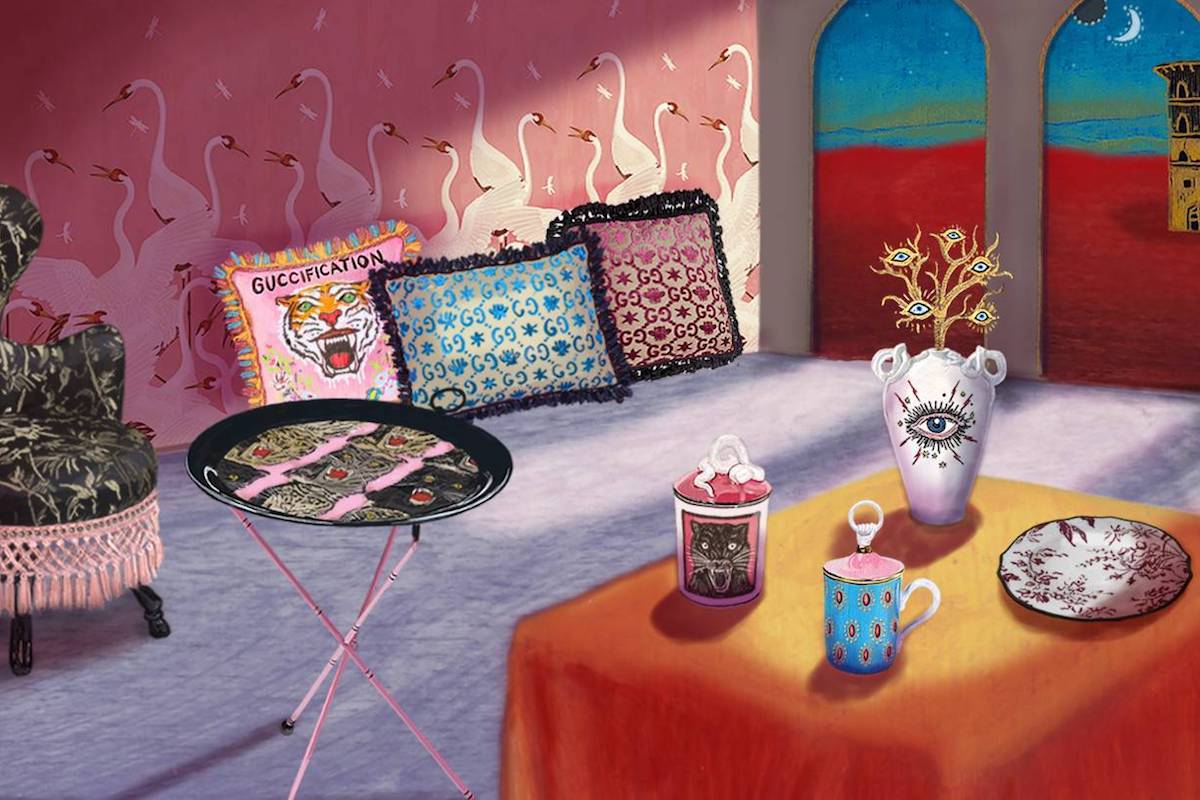 Images: Gucci.
Gucci brings its dazzling aesthetic to a new interior collection set to launch in stores this weekend. Staying true to the brand's Italian heritage, the second Gucci Decor collection celebrates local art and craftsmanship by using only regional manufacturers from cities including Tuscany and Florence.
The pieces incorporate the brand's signature logo alongside the Gucci Garden's distinct floral and creature imagery. The designer continues its obsession for the garden snake, which makes an appearance on several vase handles. More animal prints, including lions, butterflies, and teddy bear prints (oh my), can be found on chairs, candles, and pillows. It's a whimsical assortment of furniture that is sure to liven up any room with some Italian glitz.
Gucci Decor is available at all flagship stores, DSM New York, and online starting tomorrow.