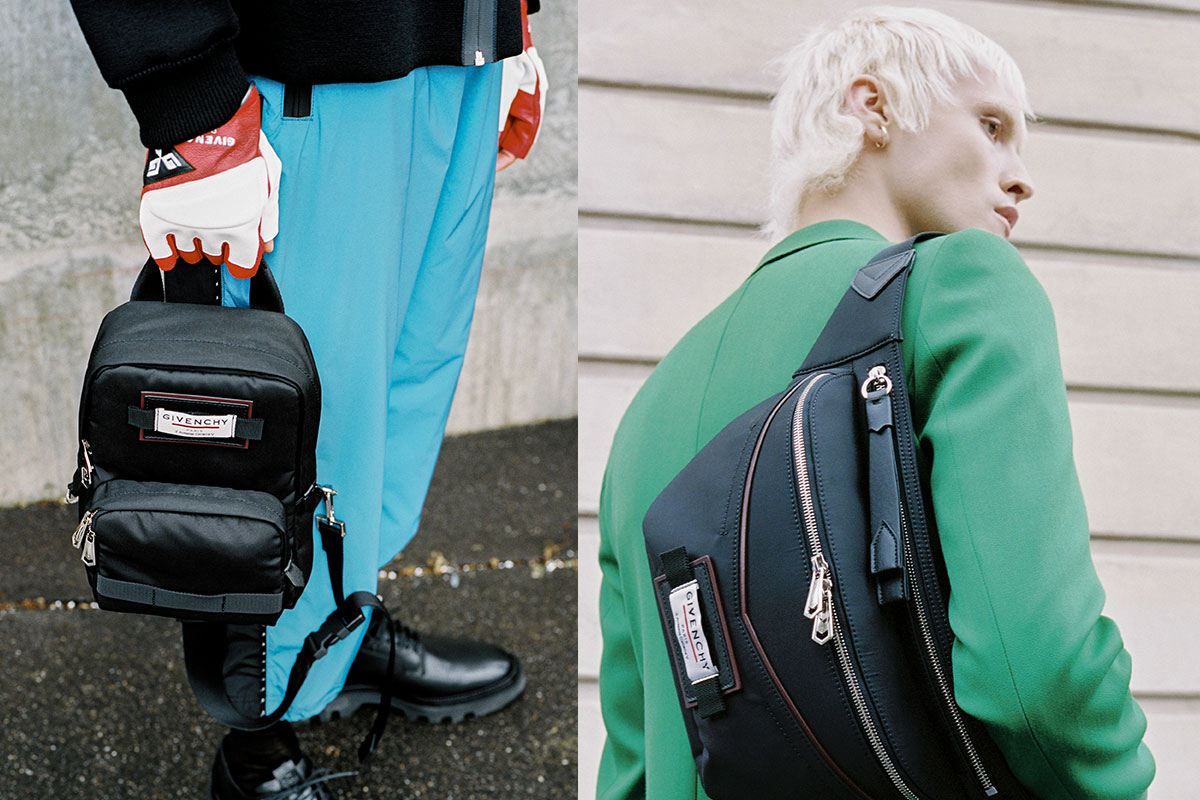 Givenchy Launches Downtown Inspired Travel Accessories
Givenchy has expanded its range of metropolitan travel bags with its new 'Givenchy Downtown' capsule. First seen on the Spring-Summer 2019 Haute Couture show as the "Bow" backpack, the newest iterations have a more masculine spin to them. The capsule features five styles in black and white nylon embellished with the brand logo. The backpack, a small duffle bag, a belt bag, and a cross-body bag in two styles are the ideal accessory for fall travel near or far, by plane or walking. Each bag also has a subtle "V" detail that Waight Keller has introduced in other silhouettes before. The final touch is a red outlining of the brand logo.
The Givenchy Downtown capsule collection is now available in select stores only but will soon be available worldwide.