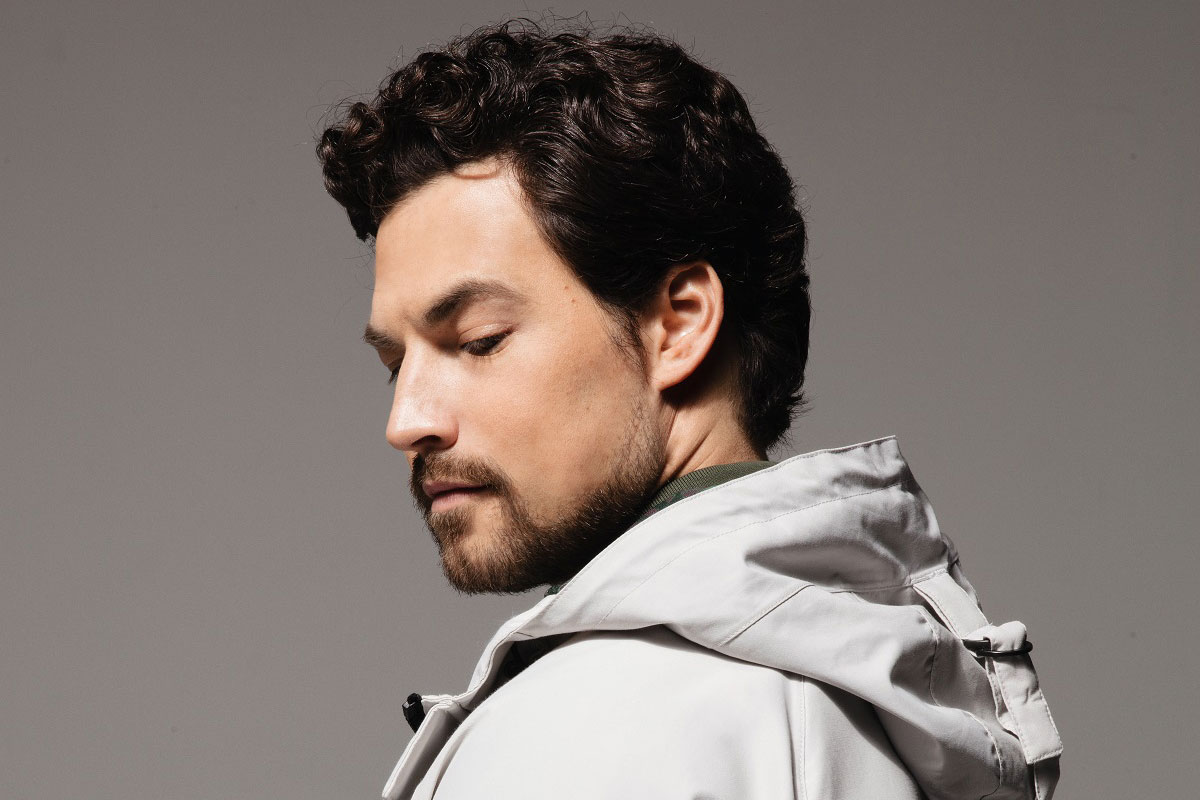 Giacomo Gianniotti is Nobis' Latest Brand Ambassador
In an age of influencer campaigns, #sponsored posts, and a general decline in authenticity, one brand turns to a more deep-rooted collaboration. Nobis—Latin for "us"— a now globally renowned premium Canadian outerwear brand has formed a multi-year partnership with Italian-Canadian actor Giacomo Gianniotti, more famously known as Dr. DeLuca in Grey's Anatomy. We sat down with the actor and Robin Yates, co-founder of Nobis, to talk about this new partnership and the latest Spring 2020 campaign.
EH: There comes a point in every brand's market life that the partnership is introduced. Whether B2B or B2C. Why now?
Robin Yates: At Nobis, we share the absolute conviction that brands are a reflection of the people that drive them. We feel strongly that by choosing to align ourselves more intrinsically with recognizable, like-minded ambassadors we can more effectively bring awareness to both our brand and the global community-driven initiatives that are such a vital part of who we are.
Giacomo Gianotti: So, I've never been the face or the ambassador of a brand before and I definitely felt that I'd reached a large following starting from a fan base thanks to my work with Grey's Anatomy and a bit of my pursuit on the more philanthropic side — doing a lot of charity work, giving back and so much of that has been a huge part of the impact that I've been able to make and hope to continue to make in the future.
EH: How did this relationship commence?
GG: If you think about it, our partnership would really have started back in 2015 right after the earthquake in Nepal. I went climbing Mount Everest to the base camp with 19 other individuals in order to raise money for the earthquake. Nobis sought me out and outfitted me with gear during the hike up Mount Everest and that was the first time that I could really interact with the products and really see how incredible Nobis was.
Since we'd talked and we just had so much in common as far as giving back, and Nobis is more than making jackets that are high end but also that these are jackets that we can (in one way or another) help, for people that don't have jackets, you can run initiatives in place to help our community.
[Nobis has long supported Gianniotti's philanthropic endeavors, such as outfitting the actor for his trek to Mount Everest with non-profit disaster relief organization All Hands and Hearts, to help earthquake victims in Nepal.]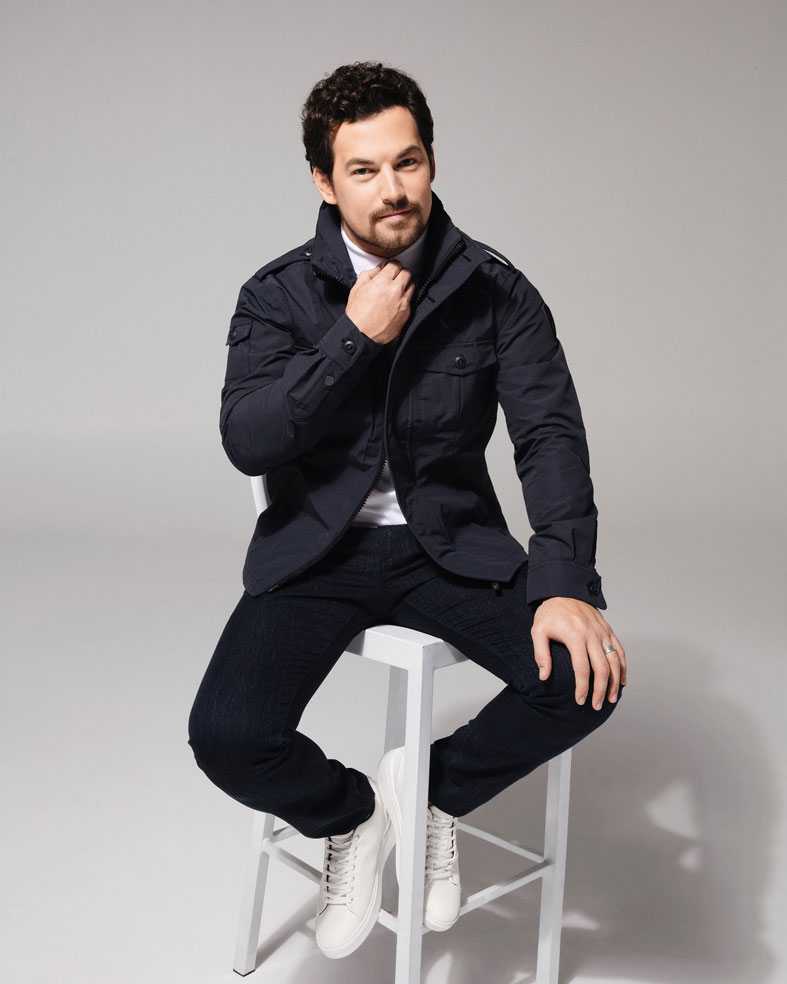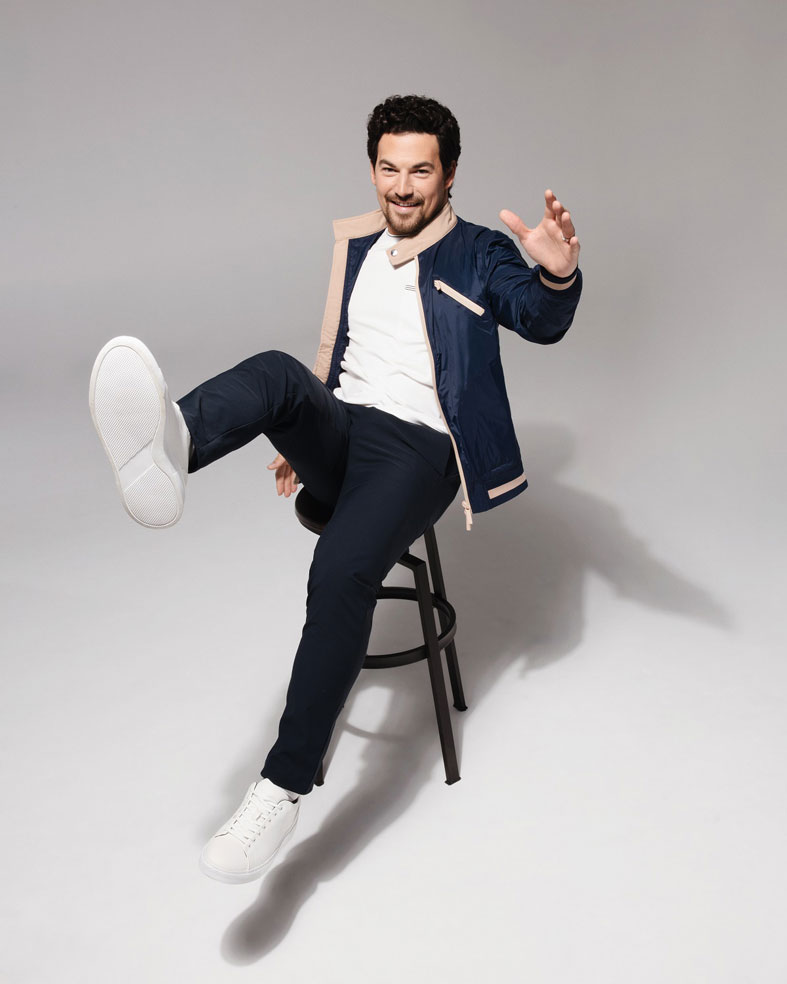 EH: What other values do you feel are shared?
GG: Robin built Nobis as a self-made businessman who created this product from nothing. Nothing was handed to him and those are the kind of people that I really respect and the people that I want to help bring attention to in Canada. 10 years ago, Toronto was kind of off the map, but, you know, with Justin Bieber and Drake, it's great seeing so many amazing things coming out of that that we just elevated us as a city so much. And it's become a real cultural icon. Right now in Toronto, we won the NBA championship last year and Nobis has really been a part of supporting a lot of those cultures; all that to say that I think we just realized we can accomplish much more together.
And so it was for us a perfect fit for them to have someone be the face of their brand [and for us] being asked to for the first time, we were both at that point where we needed to up the stakes a little bit and feel that Canadians came together [as a collaboration].
EH: What are some signature pieces that speak out to you that are a seamless fit?
GG: Nobis is known for those really sub-zero temperature jackets that will be so warm you'll be so insulated. With this new spring line, they've come up with really fun fashion-forward kind of young hip jackets as well. They pioneered a lot of really cool technology like our magnet strip so add this on-the-go like a pocket so I'm just really excited to see how other styles develop.
EH: We have to ask. Tell us about your current role on Grey's Anatomy?
This has been one of the biggest seasons for my character. We're telling a story of mental illness right now. Last year we had my father's character come on the show, who experienced bipolar disorder. And so now my characters are now starting to show symptoms of that and we're trying to tell a story of mental illness where people can still live very functional lives if they get treatment and help and medication and supporting those people and making them feel like they're a part of society. So there's education to both people experiencing that, but also educating the people around them to know how best to support their loved ones who are going through it.