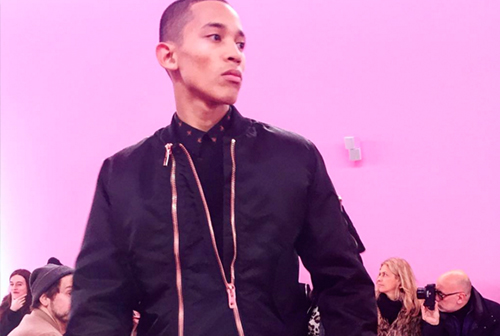 From Our View: PFW AW16 Part II
The front row in the fast lane.
From first looks backstage to post-show details, Fashion Month is a rampant, non-stop race from runway to retail. As we continue to bring you our favorite snaps in media res on Instagram, here we back away and take pause to present a curated look at the best moments of the season.
Berluti
Artistic Director Alessandro Sartori showed innovation in menswear with Berluti's Autumn/Winter 2016 double-front jackets, desert tints, and soothing accents of raspberry and blue hues.
Givenchy
Givenchy's Autumn/Winter 2016 collection celebrated a trend inspired by freedom through different cultural references marked on bomber jackets and coats.
KENZO
An eye-popping collection with polished coats and thick color palettes was delivered in KENZO Autumn/Winter 2016.
Acne Studios
A military influence with added decoration and mixed in lavenders made up Acne Studios' Autumn/Winter 2016 collection through a reinterpretation of creative director Jonny Johansson's military past.
Follow ESSENTIAL HOMME on Instagram at @EssentialHomme.