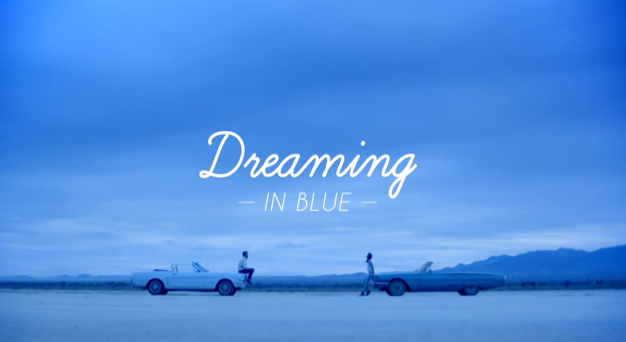 Find Your Dreams (or Live Vicariously) with 7 For All Mankind
Video: 7 For All Mankind.
For us in NYC, and the rest of the non-paradise-living world, today is just another blistering cold drop in the arctic chilled bucket that is the year of the polar vortex, but for California—area of beautiful beachside blondes, once a year rain fall, and Hollywood (SoCal) and wine-soaked (NorCal) dreams—such is not the case. So it makes perfect sense that the denim innovators at 7 For All Mankind looked to the Golden State for inspiration for their Spring 2014 campaign, Dreaming in Blue.
Diving into the blue-sky-covered, seaside land, 7FAM kicks off the Spring season by sending six tastemakers (Hillary Kerr, Aimee Song, Adrianne Ho, Andrew Arthur, Clay Marzo, and Mark Wystrach) on individual road trips throughout the land: each outfitted in the latest SS14 7FAM jeans and tasked with the goal of finding their own dream Cali hot spots. Some will follow a slightly predictable route—like WhoWhatWear's Kerr who is traveling to the tourist haunt/spa capital of Palm Springs. Others, such as footwear designer Wystrach, heads to Joshua Tree with other ideas in mind.
BUT, there's only one way to know what really happens. Follow all six of their adventures, and stay up to date with everything Seven at the brand's Denim Dossier. There's even a chance to share your personal dream for a chance to win $5,000 in cash!