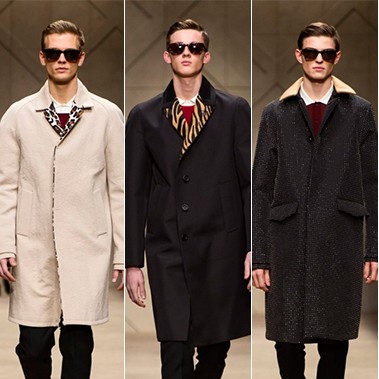 Favorite Five: Burberry Prorsum Fall 2013 Menswear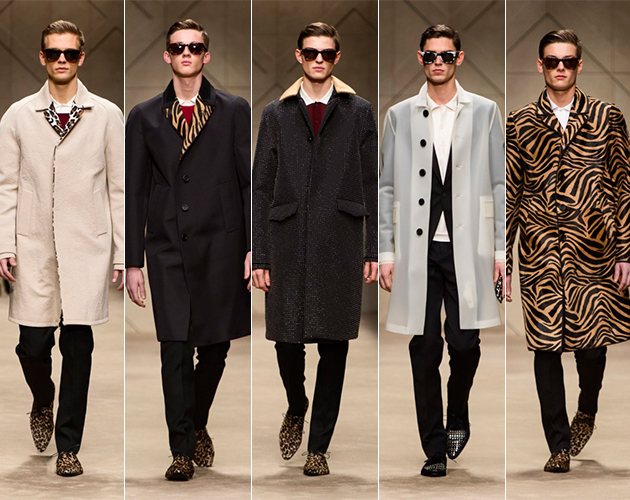 Dear God we want it all. But stand outs include Christopher Bailey's assiduous use of animal print, both blenched to witty details in lapels, lining and accessories…and grown to more copious amounts in all-over prints, that will surely be the hallmarks an all-star collection. Also, everything. And remember, you can purchase the outerwear over at Burberry.com from now until January 20th, with guaranteed arrival 3 month's before the collection hits stores. Full video of the show after the jump.
A Burberry trench is probably the only favorable meeting spot for cheetah and camel

What happens when zebras are let loose on the streets of London. We want.

Translucent rubber layered over graphic black and white has us dreaming in mod.

The camel collar refines, the shine plays. You can have it both ways.

Too much animal print on a man? Mmm...your call, but we're pretty sure in Burberry that just translates into "rock star."