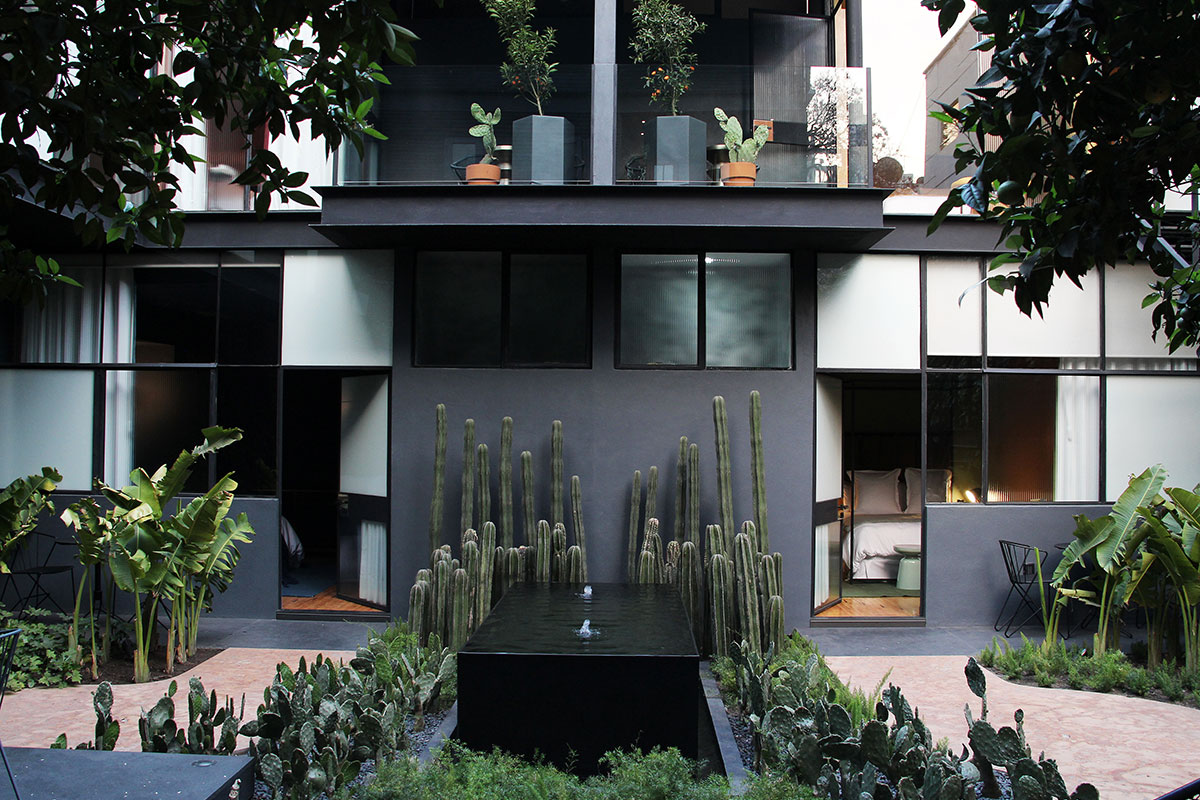 Explore Mexico City's Eco-Friendly Roma House
Ignacia Guest House, a boutique hotel in Mexico City's Roma neighborhood (recently made popular by Alfonso Cuaron's Academy Award-nominated film Roma) is the ultimate marriage of colonial Mexican architecture and contemporary design, topped with plenty of cacti, mezcal cocktails, and plenty of charm.
The hotel was named after the home's primary caretaker starting from 1913 — Ignacia would stay at the house for more than seventy years and so her memory and service are forever ingrained in the city's modern history.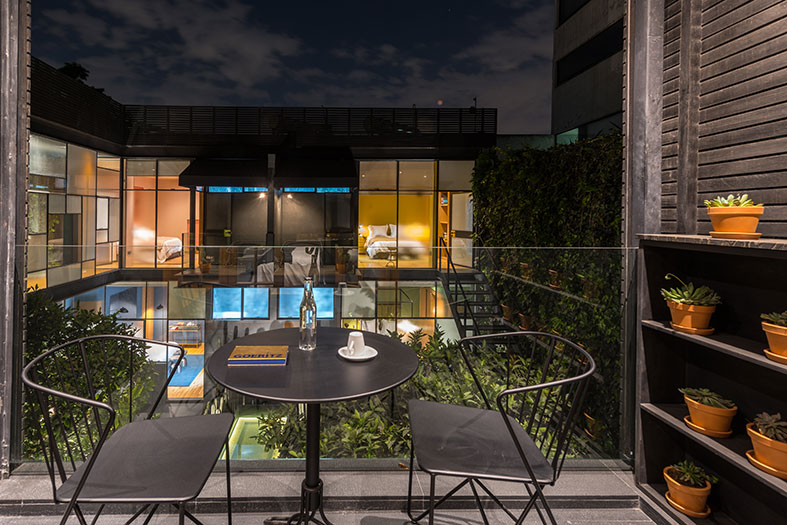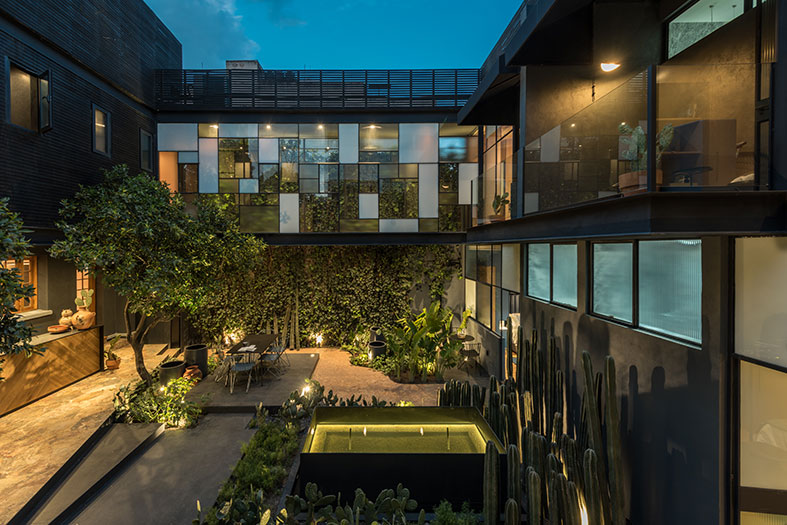 Images Courtesy of the hotel.
Ignacia Guest House first opened in February 2017, just before a major earthquake hit the neighborhood in September, which destroyed numerous historical structures and claimed at least 217 lives. The hotel was immediately acclaimed for its design and renovation led by Fermin Espinosa and Gerardo Salinas Factor Eficiencia. The concept included a quiet color palette reflecting the green in forest and mountains and darker structures holding them up. Each corner of the establishment is a nook of its own, hiding behind lush greenery that establishes a safe oasis. To contrast the peace and nature, design elements by A-G, Bo Concept, PECA, and Jonathan Adler adorn the five suites.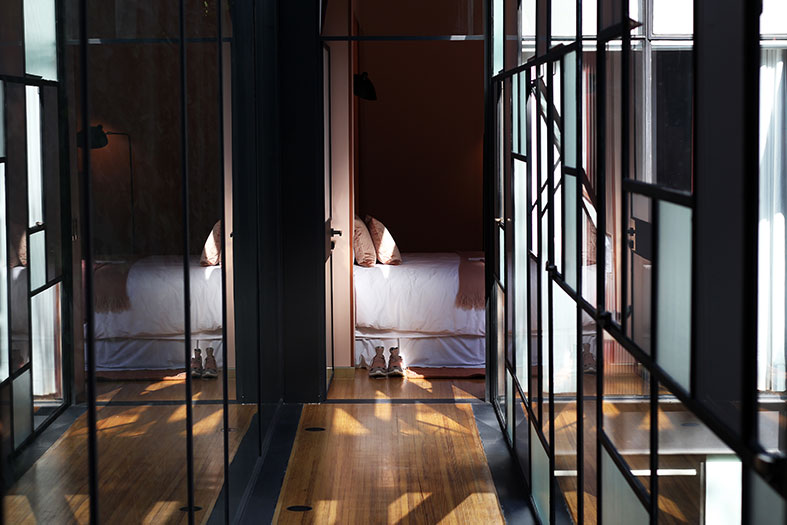 The hotel is also committed to preserving the planet with special solar panels that power the place almost entirely. Ignacia Guest House also uses glass water bottles, clean cleaning products, and produce from local farmers — an exceptional example that one can totally be sustainable with resources available in Mexico City itself.
This year's addition to the hotel is a collaboration with renowned local illustrator Hilda Palafox. Book a suite at Ignacia Guest House now.