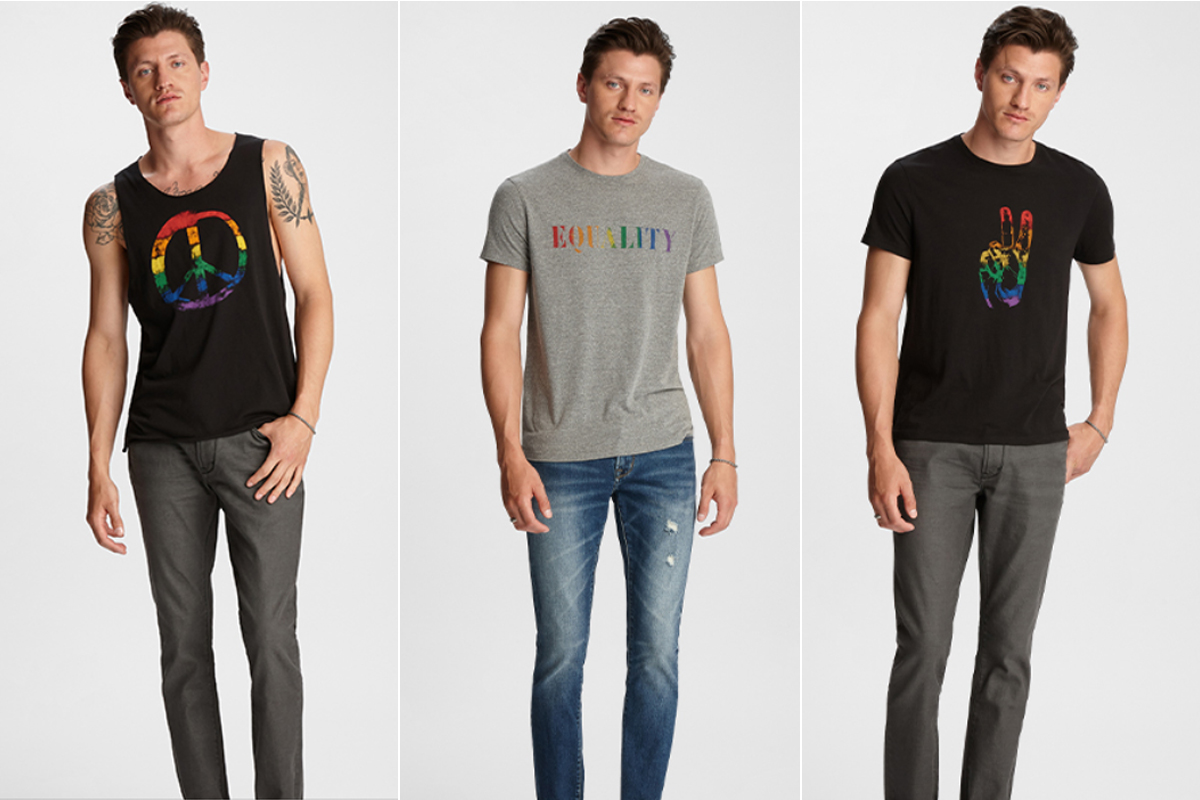 Exclusive: John Varvatos Releases First Pride Capsule
Honoring the 50th anniversary of the Stonewall Riots — when Black transwomen and drag queens famously fought back against police brutality and brought gay rights to the forefront of the American consciousness — John Varvatos is releasing a limited-edition 3-piece t-shirt collection that benefits amfAR, a non-profit that supports AIDS research. Each of the shirts features a rainbow emblem representing peace, equality, and inclusivity — themes that are integral to the brand as well as pride season as a whole. Additionally, throughout the month JV stores in New York City will display parts of the AIDS memorial quilt to further honor those we've lost in the fight for queer liberation.
The John Varvatos Pride capsule is available in select stores and online now.