View Gallery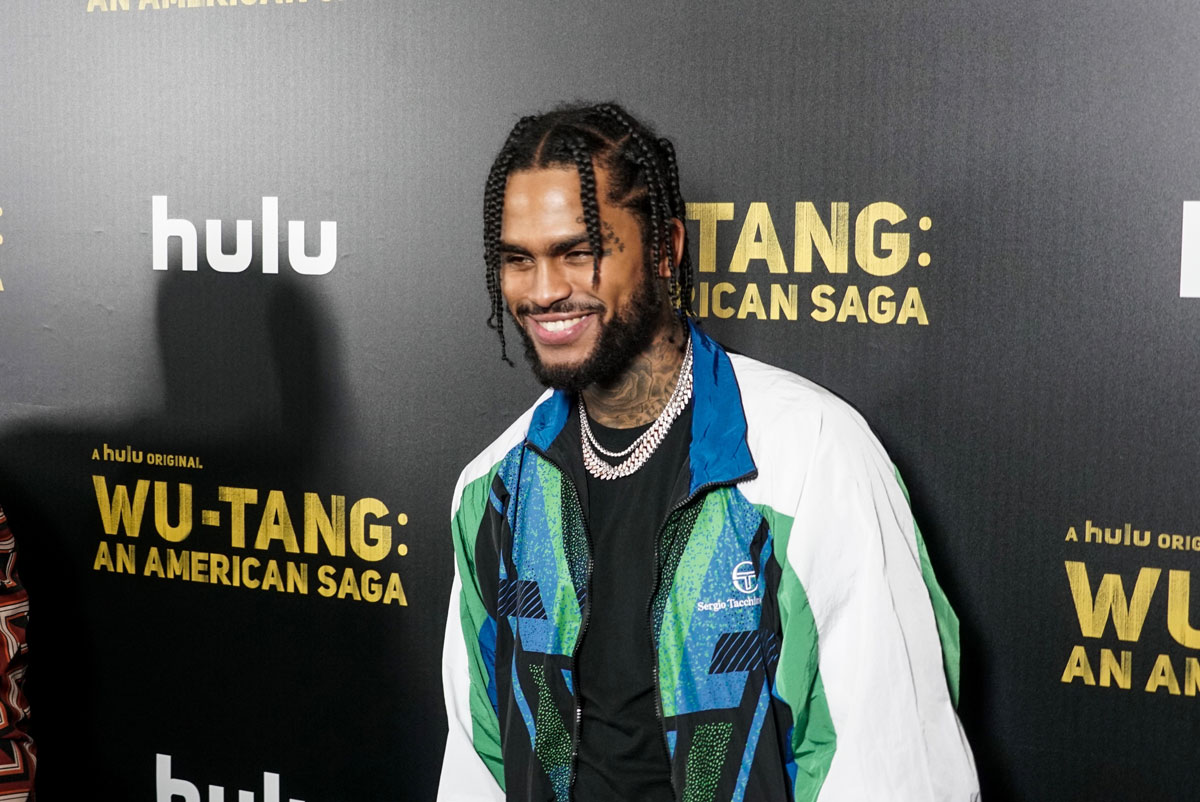 Exclusive: A Day in the Life of Dave East
Dave East, the artist and actor who's already amassed 2 million Instagram followers, is on the cusp of eminence. With his debut album, Survival, slated for a fall arrival and the release of the anticipated Wu-Tang: An American Saga, the Hulu series that chronicles the history and legacy of the seminal American hip-hop group, everything is in place for him to pierce into the cultural mainstream. We tagged along with the artist on the night of the series premiere as he works the circuit and lays the groundwork for greatness — it's clear the only direction Dave East is going is up.
How do you start your day? First thing you do when you get up?
"When I first get up, I thank the Lord I'm even alive, roll a blunt and eat some breakfast. If my daughter is with me, probably kick it with her."
Do you ever take time to "unplug?" How?
"Time to unplug is very rare. But when I do, I like to just lay up and watch some movies."
Are there any grooming tips/regimens you live by?
"I got braids now so my grooming routine is different than it was when I had a haircut. But I get my hair done maybe 2-3 times a month. When my braids are fresh, I put a durag on when I go to sleep."
What's one style rule you always try to follow?
"Stay fresh no matter the circumstances, no matter the situation. It doesn't have to be designer for it to be fresh."
Is there anyone influencing your style currently?
"Old mob bosses… like The Sopranos. I'm into tracksuits and sweatsuits."
What are 3 things you always have on you?
"My phone, a lighter that isn't necessarily mine and some weed."
What are you most excited about in your career right now?
"My acting journey I've started and being able to get different roles and go on different sets. I'm also excited that my debut album, SURVIVAL, is about to finally be released.
What are you currently listening to?
"Jeezy, Mary J. Blige, Sade, Young Thug and myself."
How do you unwind?
"Hot shower or the jacuzzi. I also lay up and watch movies. I really like the ID channel with the wives killing their husbands, people vanishing and all their crazy stories. I could watch that all day long.
What's the last thing you do before going to sleep?
"My sleep is never planned so that's a hard question. I usually just crash. I don't really have a thing I do before I go to sleep. I try if I can to put my phone in the charger."