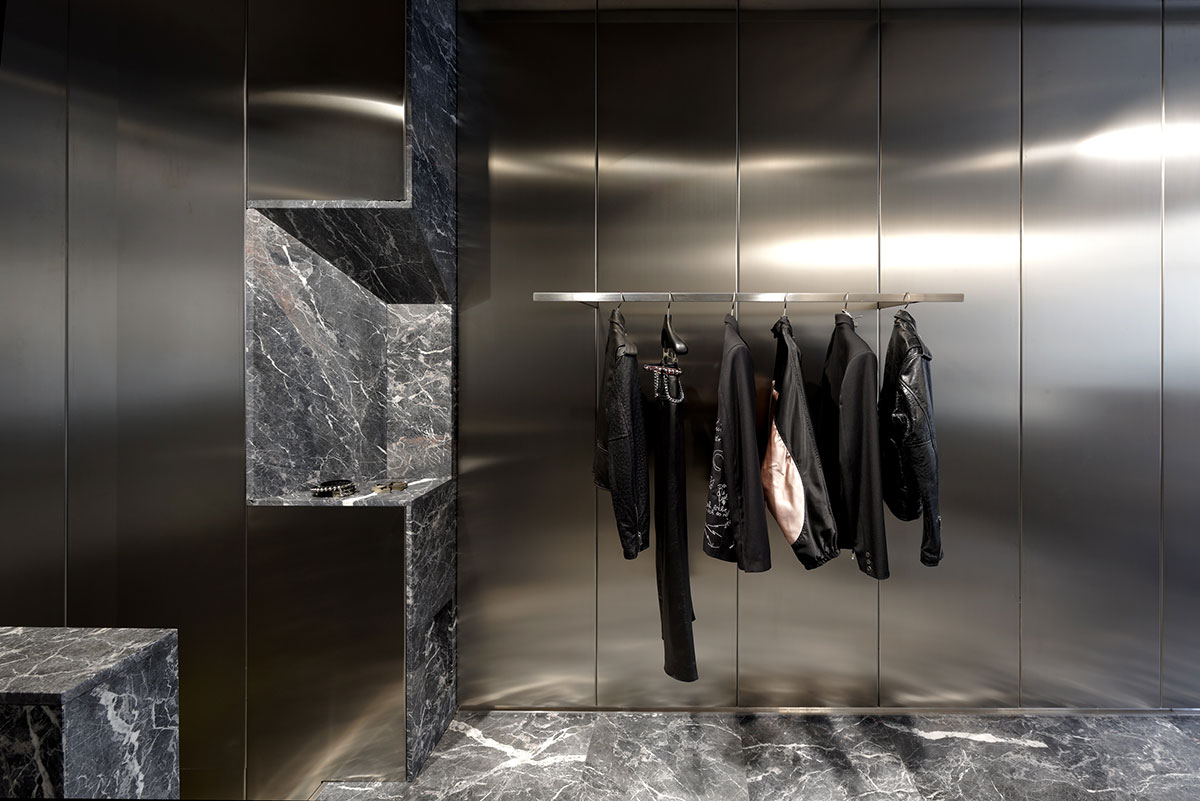 Enfants Riches Déprimes Opens First Paris Store
The Parisian brand Enfants Riches Déprimes has just opened its first flagship store on 79 rue Charlot in the ditzy 3émé arrondissement. Embodying the label's intrinsic values, the boutique pays homage to depravity and deconstructed opulence.
Designed by French architect, Didier Faustino, in collaboration with Henri Alexander Levy, the two-story space features an enclosed grey zone and lime green flooring and sofa on the opposite side. The combination of dark marble and harsh lines is immediately softened by a plush green Pierre Paulin sofa. This choice of interior evokes feelings of modern surrealism. "It feels like a mixture of a bank vault, brutalist torture chamber, and Clockwork Orange. I want people to feel as uncomfortable as possible," brand founder Henri Alexander Levy said in a statement.
Take a look at some more pictures of the new store below.