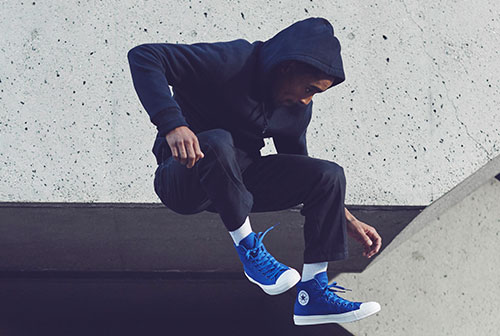 Converse Essentials x Fragment Collaborate on New Collection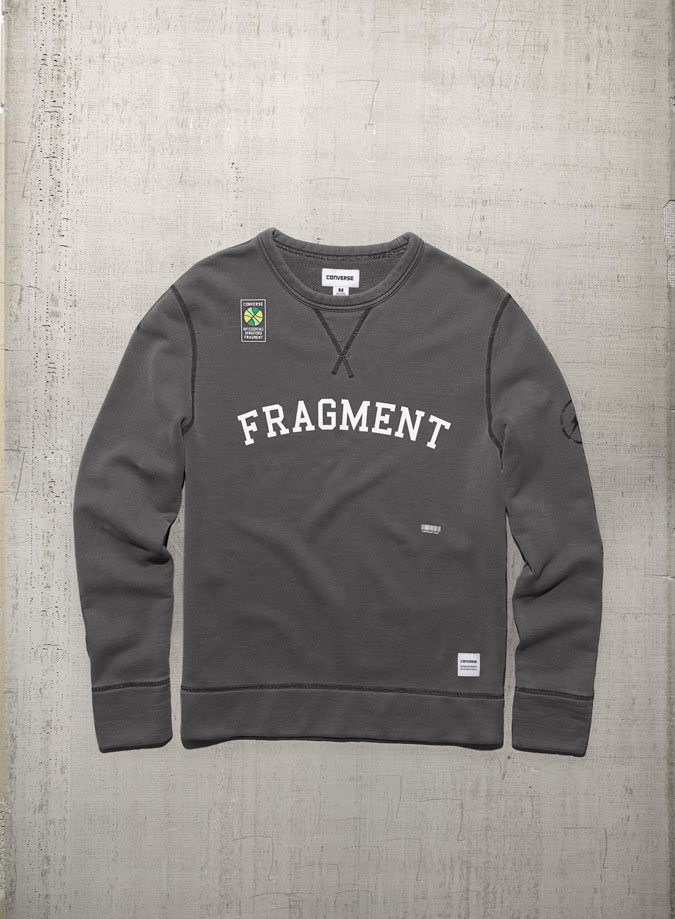 Image: Converse x Fragment.
To celebrate the release of the latest Essential Apparel collection from Converse, the brand partners with Fragment, Hiroshi Fujiwara's rising Japanese fashion label, for a limited edition collection. The streetwear brand lusted after by big companies for its grounding aesthetic – Apple, Starbucks, and Nike among them – Fragment has carved out a place for itself as the go-to dictator of all things street. After testing his own textiles for 12 years, the new collection's designer, Fujiwara himself, shows just how vintage garments are meant to age – the selected fabric lets the clothes get old while never losing their shape. The release consists of six core mainstays: a tee, crew neck, pullover hoodie, and full-zip hoodie, with the classic design making this collection attractive and long lasting. The pieces, crafted with premium cotton, build looks based on classic streetwear and feature the bold word "Fragment" splayed across the chest.
The limited edition Converse Essentials x Fragment collection is available in stores and online now.