Burberry + Apple Have A BIG Announcement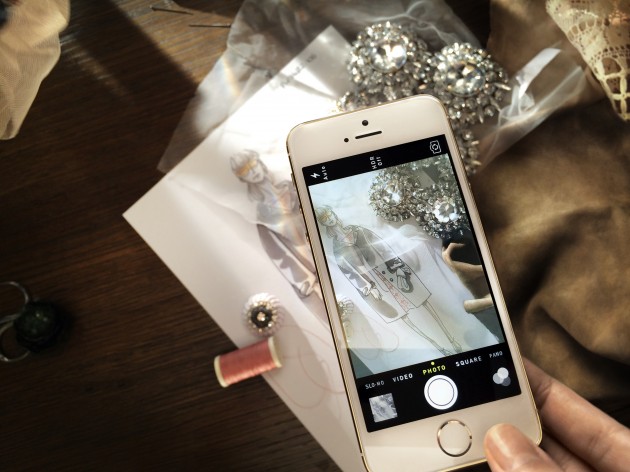 Sorry to interrupt your Friday, but something unexpected has floated into our ether and there's no denying our excitement on this Friday, the 13th. Burberry is teaming up with Apple. And how? Burberry is using iPhone 5s technology to capture their SS'14 Runway Show at London Fashion Week this Monday (9.16). Using the all-new iSight® camera on iPhone 5s, Burberry is shooting high quality photos and vids both on the runway and backstage.
On a high from Tuesday evening's Tom Odell performance at The McKittrick Hotel, Burberry Chief Creative Officer, Christopher Bailey, dished: "This collaboration celebrates our relationship and shared foundation in design and craftsmanship. We have a mutual passion for creating beautiful products and unlocking emotive experiences through technology, which has made it intensely exciting to explore the capabilities of iPhone 5s." And don't forget: You can watch the show live this Monday at 2:30 p.m. GMT+1 at www.burberry.com.