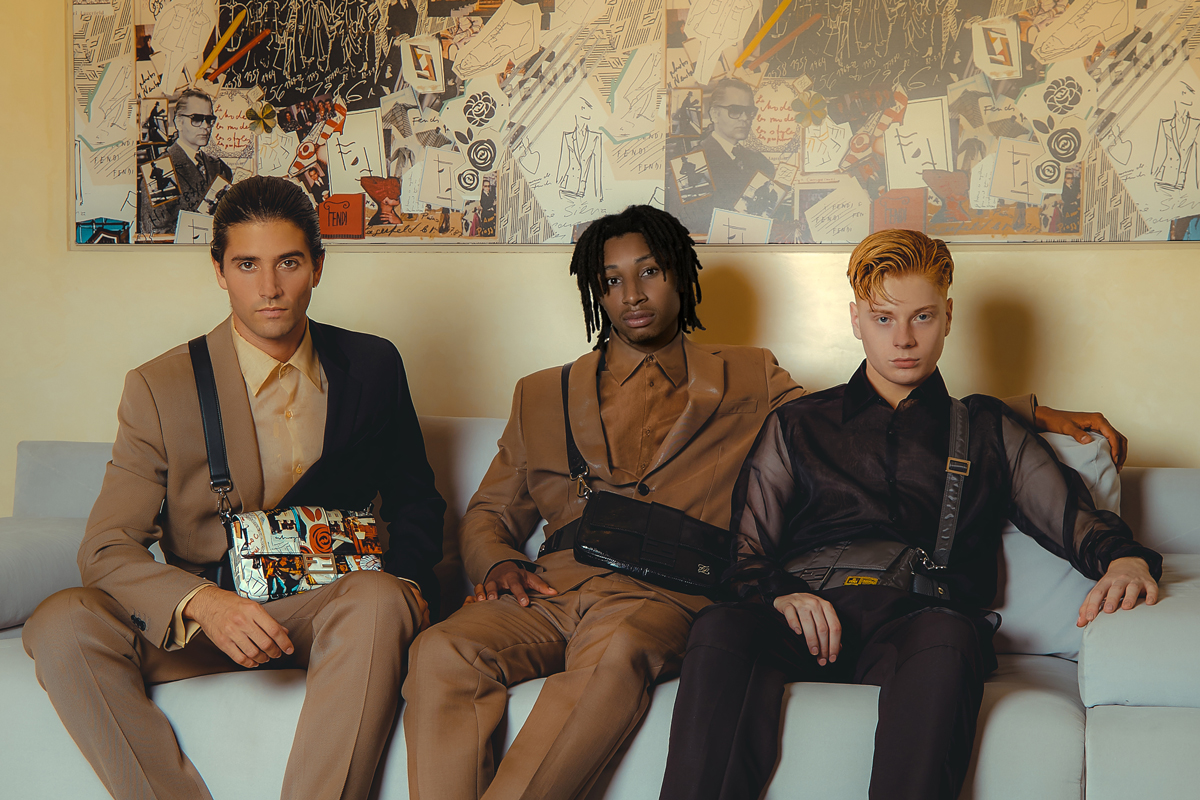 Check Out New Video for Fendi's Baguette Bag
In a new fashion video, Fendi cast Marc Forné, Leo Mandella, and Nasir Dean in a brief and glossy feature that showcases the potential of the brand's iconic accessory, the Men's Baguette bag. Directed by Maxim Sapozhnikov, the clip takes place in the Italian label's pop-up shop in Milan where our three subjects explore a magical alternative universe unleashed by the accessory. The video features a variety of styles of bag, including printed and solid leather options, that exhibit the versatility of the Baguette in a new light.
Watch the clip below.