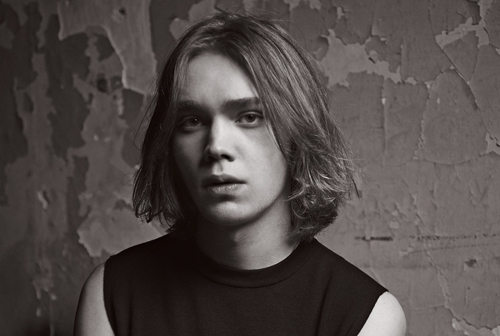 Charlie Plummer, Wunderkind

Images: Kevin Sinclair.
Styling: Terry Lu.
After establishing an ambitious and impressive filmography in his teens, Charlie Plummer started the year celebrating a new landmark. January saw the launch of his first fashion campaign, for Dior Homme's Spring/ Summer 2018 collection, cast alongside the Pet Shop Boys.
"It's not something I have any experience with, but I'm learning as best as I can with it on the fly," he says, on his fashion novice. "The value of fashion as an actor and how it can really affect your career in a positive way."
While some aim to be seen and heard on every channel available, Plummer wants to listen. Born upstate in Poughkeepsie, New York, to parents of the industry—his mother is an actress, his father worked as a writer and producer, and both were involved in a local theatre company—the 18-year-old initially wasn't drawn to performing, much to their relief. "My parents wanted me to stay away from it," he reveals. "But then I think eventually it just found its way towards me and that was that."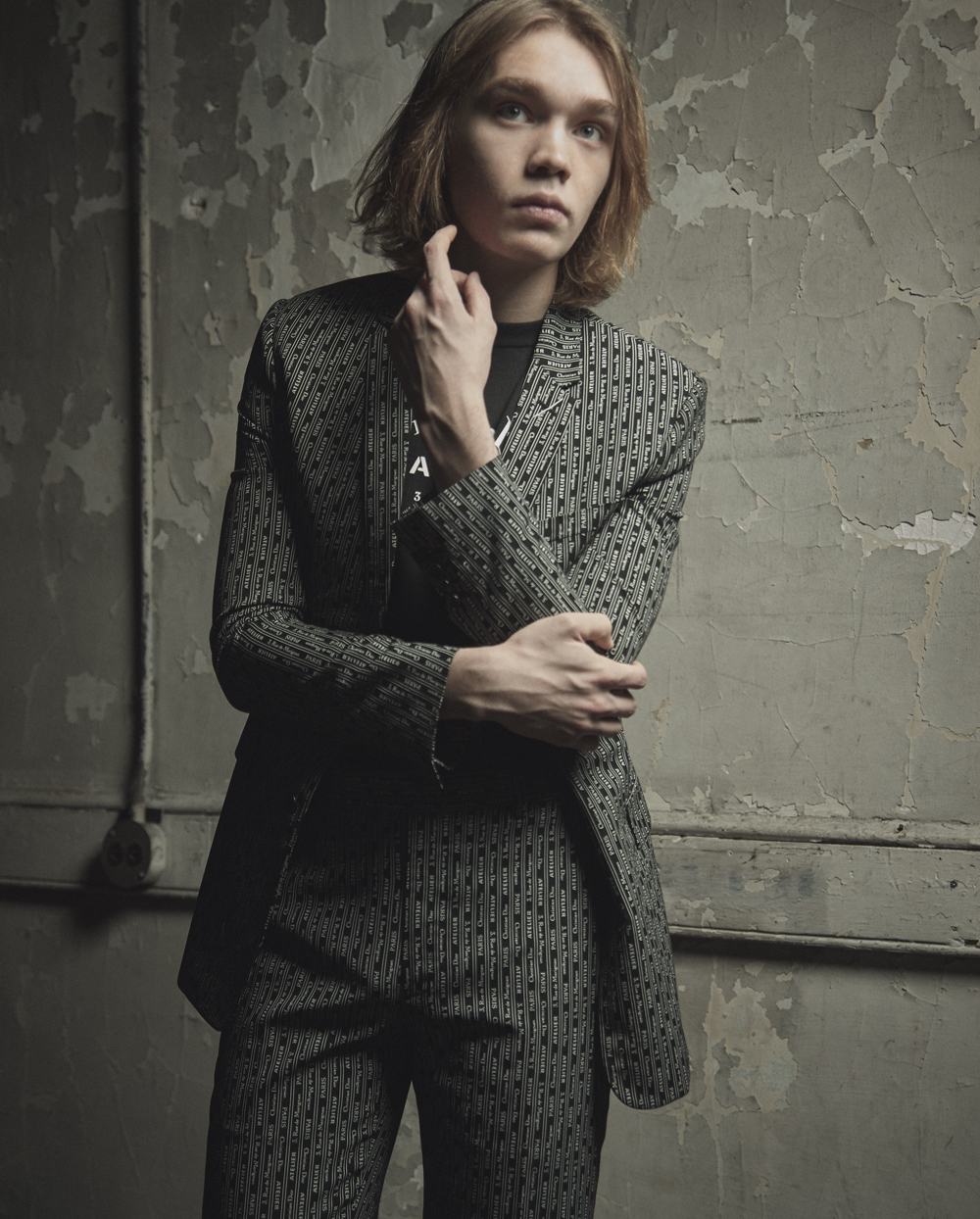 Needless to say, the blossoming star got his start at a young age, beginning with the local theatre scene before graduating to film and television, with a recurring role on HBO's Boardwalk Empire before landing the lead of another series, BYUtv's Granite Flats. His frequent work schedule, (he moved often with his family for different jobs, attending eight schools in as many years), prepared him for the nomadic lifestyle that comes with a successful career, something he finds solace in. "Now, the idea of staying in one place and doing one thing more than two months at a time is actually kind of terrifying at this point, because I'm so not accustomed to that," he explains. "It feels a lot safer, the unpredictability of it all seems a lot more of a comfortable environment for me."
Despite the jet-setting lifestyle he's grown accustomed to, and that comes with promoting two major films—All the Money in the World (2017) and the upcoming Lean on Pete—Plummer remains refreshingly grounded. A breakout performance in the former saw him as the kidnapped son of former richest man in the world J. Paul Getty (played by Christopher Plummer, who received an Oscar nomination for his performance and is of no relation) was a historical action blockbuster that featured a particularly gruesome ear cutting scene, which ended up being a main selling point in promoting the film. A change of pace, Lean on Pete is a more nuanced coming-of-age story.
"To me, jokingly, I describe it as a classic love story," he laughs, saying of Pete. "Of course it's not your classic romantic comedy or anything near that, but I do really think that it is a love story."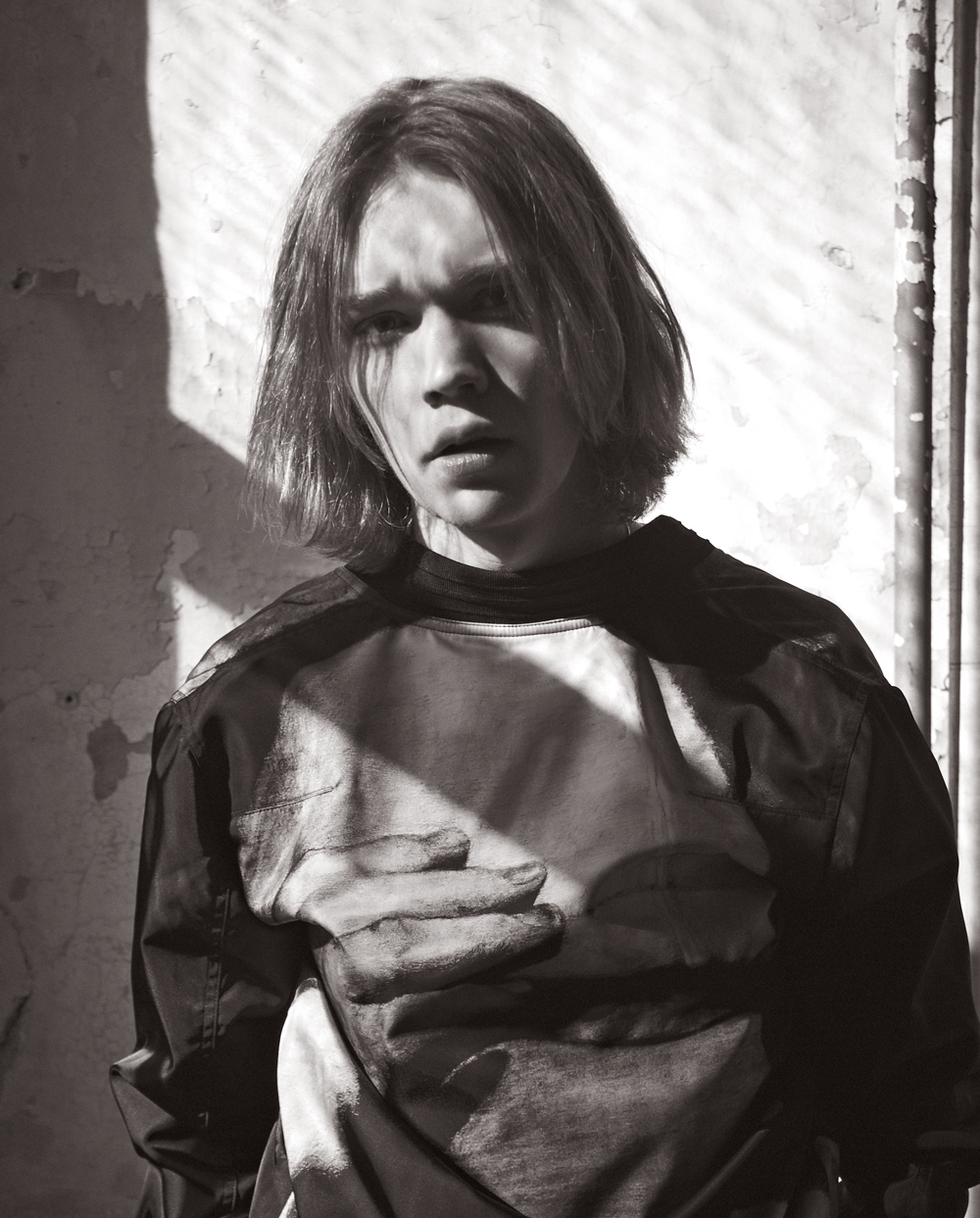 Produced by A24—the studio behind recent critical hits Lady Bird (2017) and The Florida Project (2017)—Lean on Pete is the latest iteration of the classic American adventure drama. Directed by Andrew Haigh, Plummer stars as Charley, a homeless teenager that embarks on a cross-country trip with an ailing show horse. After taking a job at the local stable, and forming unlikely friendships with a horse trainer (Steve Buscemi) and jockey (Chloë Sevigny), Charley forms a bond with a fading horse, Pete. Once he discovers the horse is to be put down, they head out on a voyage that will hopefully reunite Charley with his estranged family. The cinematography and style of the film romanticize the American landscape, while underlying the grim realities of the working class struggle. It's not the traditional boyhood drama or horse film, but finds its own path on the shoulders of Plummer's performance.
Still a teenager, Plummer proves that he can carry himself alongside seasoned actors—having Buscemi and Sevigny as co-stars is among the best informal formal training one can get. (Additionally, he consulted with Sevigny on what to expect before shooting the Dior Homme campaign.) "I was just able to learn from some of the best people who are doing it today and I just felt really fortunate for that," he says of making the film. "Learning is always my priority, and learning from people I respect so much. Whether that's from people in film or television or theater or whatever that might be, it doesn't really matter so much to me." Where other young performers strain to amplify their voice on any medium they can access, Plummer remains an ardently inquisitive observer, taking it all in.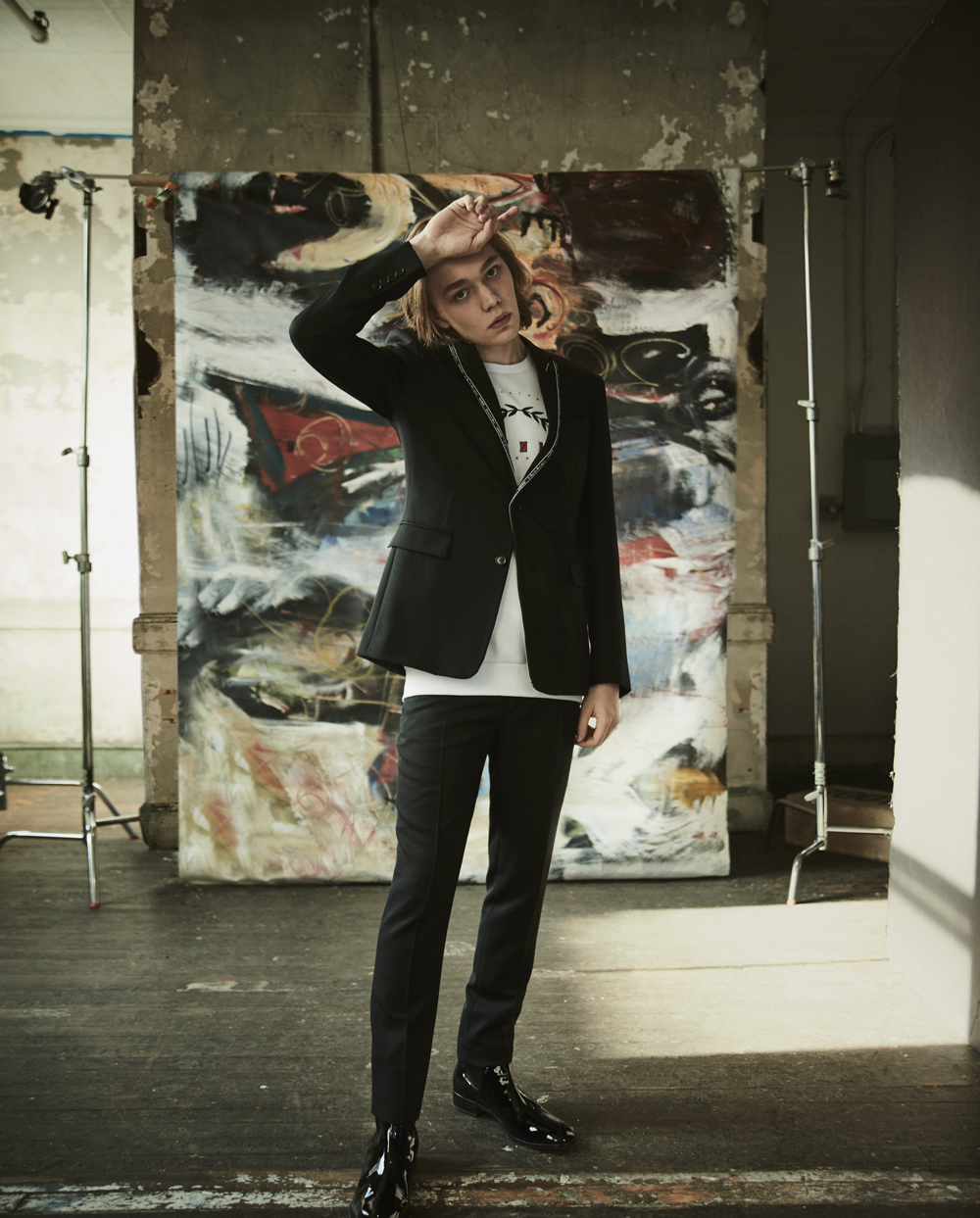 "One thing I love, is that the director, when we first started filming, said to me, 'I don't care if something is good or bad, I just care that it's interesting,'" Plummer says, explaining how he approached the role. "At the end of the day, as long as I can continue to make things that are truthful, that's what's going to be most important to me." It's obvious this advice was taken to heart—despite the bleak circumstances that propel the film, Plummer's strength is in his emotional restraint. The way he processes pain and turmoil is distant, poignant yet left open to interpretation; there is no self-pity. It's raw and and removed, bearing an innocence that is as refreshing as it is enthralling.
He mentions how My Own Private Idaho (1991) was a major influence for his performance, and one of his personal favorites. There are a few obvious parallels: both films are set in Portland, involve a journey towards adulthood, and are indirect, dark love stories. There are also a few patent parallels between Plummer and River Phoenix: both all American boys with surfer blonde hair, and incredible talent beyond their years, valuing craft over celebrity. This correlation aside, Plummer remains in his own league, bearing all the components of a star.
Up next, he's about to fly to Vancouver to begin shooting his new film, a dark comedy about a group of teenagers that start spontaneously combusting. He likens it to Heathers (1989), since "it's funny, really smart, but it also has an edge to it that's pretty violent and gory." Eager to travel and start his next project, it's clear he's his strongest when he's on the move.
This story is featured in the Spring 2018 issue of ESSENTIAL HOMME.